Backups and
Virus Protection
It only takes a few seconds for a hacker to (1) steal your identity/sensitive accounting information, and (2) infect your computer with a disabling, destructive virus. Don't take chances. Backup your data each time you exit QuickBooks. When you leave your office, take a backup with you (or backup online). If your hard drive fails, you have a power surge, or malicious software destroys your data, you can be back up and running in minutes with a current backup.
There are many good software packages to protect your computer against viruses, adware, spyware, etc. One software package (such as Norton, McAfee, AVG, etc.) is not enough. Tests have proven that you need at least 3. We have had good results from AdAware and SpyBot S&D, added to the traditional virus software.
We know that you are busy, but please take the time to protect your QuickBooks files. We deal with many clients who have lost critical data due to failure to backup data and/or data corruption from invasion over the Internet-it can be extremely costly, both in time and money.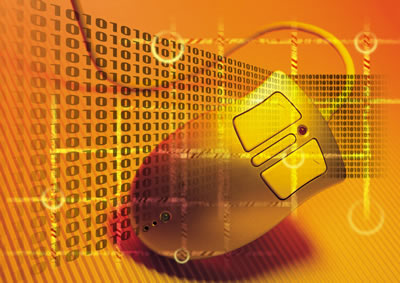 Contact Fifth Point before you Purchase
Fifth Point can often offer special discounts that are not advertised by Intuit. If you are thinking of upgrading, or considering adding services (such as the Intuit Merchant Account or Payroll) contact us before purchasing. We can probably save you money. Call or e-mail Wanda or Tammy for details.
SPECIAL OFFERS FROM FIFTH POINT
Take advantage of our Referral Rewards Program to earn free support services from Fifth Point. Details are on our web site.
Contact Us


Wanda Green

Lexington,Ky

859.263.8237


Tammy Maxwell

Covington, Ga

770.786.8654
To Unsubscribe

Go to fifthpoint.net and click on the


Remove Me From The Mailing list envelope or click on the Constant Contacts link at the bottom of the newsletter.
QuickBooks 2009 Retires Next Year
If you have any version of 2009 QuickBooks Financial Software, keep in mind that it "retires" in the Spring of 2012. Once it is retired, you will no longer be able to run Payroll, use your Intuit Merchant Account, or any of the other related add-on services.
QuickBooks is offering discounted pricing on 2011 products. An added benefit is that if you purchase 2011 now, you will also be able to get 2012 at either a token processing fee (around $15), or possibly free.
Keep QuickBooks Updated:
Critical Payroll Changes
It is important that you keep your QuickBooks software updated through the free update service, regardless of what year or version of QuickBooks you are currently using. This is particularly true if you handle Payroll through QuickBooks. There have been multiple changes in the Payroll Tax Tables recently that impact your company contributions and/or employee withholding. If you keep current on your QuickBooks updates and subscribe to any of the QuickBooks Payroll plans, these revisions will be made automatically when the updates are installed.

Payroll Update: Revised Tax Tables
Intuit has released Payroll Update 21112, which includes revised tax tables. Several forms updates are also included for Standard and Enhanced Payroll subscribers.

It's important that you receive everything in the Payroll Update to make sure that you are in compliance with legislation that affects your payroll. Just follow these three simple steps:
Check to see if you have Automatic Updates turned on.
--

Choose

Help > Update QuickBooks.


-- On the

Options

tab, you will see either

Yes

or

No

selected for Automatic Update.

If Yes is selected, you should receive all Payroll Updates automatically when they are released the next time you are connected to the internet.

You can verify that you received Payroll Update 21112 from within QuickBooks. Go to Employees > Get Payroll Updates

. You should see a message that says,

"You are using tax table version 21112."
If No is selected for Automatic Update, you need to download the update manually.
Disk delivery customers:
The next disk delivery will include these updates
.
New Tracking Options: Company, Employee Contributions to Retirement Plans
Payroll Update 21112 includes new options that will enable you to set up and track your company contributions to retirement plans, beginning with tax year 2011:
When you set up a payroll item using any of the new tax tracking types, the relevant data will automatically be reported on your federal forms in QuickBooks and on the employee Form W-2.
Annual limits may apply to retirement account contributions. Be sure to include and maintain any annual limits in QuickBooks.
Basic Payroll subscribers: If you use the new tax tracking types when you set up payroll items, the relevant data will be available to you in the Tax Form Worksheet at the end of the year to help you prepare your federal tax forms and employee Form W-2.
FUTA Surtax Expired on June 30, 2011
The temporary 0.2% federal unemployment tax (FUTA) surtax expired on June 30, 2011. The surtax is part of the 6.2% gross unemployment tax rate for employers, assessed on the first $7,000 of wages paid annually to each employee. The gross rate represents a permanent rate of 6.0% and a temporary surtax of 0.2%.
The FUTA tax rate will also be reduced for employers who are entitled to the maximum credit of 5.4%. This reduction applies to employers who pay their state unemployment taxes in full, on time, and on the same wages that are subject to FUTA tax, provided the state is not determined to be a credit reduction state.
Effective July 1, 2011, the following changes took place:
The FUTA tax rate decreased from 6.2% to

6.0%

.

The FUTA tax rate after the maximum credit decreased from 0.8% to

0.6%.
Intuit QuickBooks Payroll is supporting these changes in Payroll Update 21112. It is critical that you download the Payroll Update.
BBB Reports Scam E-mail - ACH Payment Rejected
The following information comes straight from the Better Business Bureau. An additional warning from Fifth Point: beware of ANY e-mail or phone call or USPS mail that solicits information about you or your business. Over the past few years, there have been multiple scam e-mails that appear to be sent by Intuit/QuickBooks. If you aren't certain, please contact Wanda or Tammy and let us investigate for you-no charge! Don't provide any information to anyone unless you are sure they are legitmate.

Many individuals and businesses use electronic payment systems to conduct transactions every day. But some emails have been reported to your Better Business Bureau that appear to say these payments, didn't go through...which at first, could be alarming. Take a look.
The ACH transfer (ID: 696706145372), recently initiated from your bank account (by you or any other person), was canceled by the other financial institution.
The email carries the logo of the NACHA, the Electronic Payments Association. That organization administers the secure network for direct consumer, business, and government payments, and things like Direct Deposit and Direct Payment. These are also known as ACH transactions.

The email says that a recent transaction initiated by you or someone from your checking account was cancelled. It looks real...it tells you that to see the reason for the rejection, you can review a report. A link is offered to click on to view this report.

Don't be fooled...it's yet another in a long line of increasingly inventive phishing scams, designed to harm your computer with viruses or fool you into giving out personal information.

The NACHA even warns about this scam on its website. They state that they never touch individual ACH transactions, and they don't send communications about those.

Always be suspicious of urgent-looking, unexpected emails that tell you to follow a link or open an attachment. It could be a phishing scam that will cause you lots of trouble. If you get this email, don't fall for it!
ONLY Intuit Merchant Services Interfaces Directly with QuickBooks
We received a disturbing phone call today. Although Fifth Point is on the national "do not call" list, a very aggressive gentleman called this morning wanting to know how we handle credit and debit card sales. When we told him that we were QuickBooks ProAdvisors and used the Intuit Merchant Account Services, he asked if we knew that we "are being charged and arm and a leg" for those services. Not true.
Here some facts:
The rates charged have always been extremely competitive. The specifics of your business (number of transactions, dollar amount of sales, whether data is swiped or keyed, etc.) impact your rates. However, we (and our clients who check the rates) typically find Intuit rates to be anywhere from slightly less to significantly less than the competitors.
On the www.quickbooks.com website, you can get the rate details. You can also contact Merchant Services via an 800 number. They can give you specifics regarding your particular business. When you compare rates, be sure to compare apples with apples. Most companies have hidden fees.
ONLY INTUIT MERCHANT SERVICES can interface directly with QuickBooks Financial Software and QuickBooks POS software. Regardless of the claims of other merchant services, they will not interface directly with QuickBooks.
With an Intuit Merchant Account, you can take credit card & debit card payments right in QuickBooks; Accept payments online, by phone, fax, or email; Transactions automatically record in QuickBooks; No more manual double entry or extra terminal or software to buy.
Service includes GoPayment-accept card payments on your phone with a Free Mobile Card Reader.
It is simple to start accepting credit cards.
Qualify for a low discount rate with an optional card swiper
Includes free access to the Intuit Merchant Service Center where you can: View transaction cycle and deposits, Create reports, View online statements and E-mail receipts to customers

Includes these optional features for credit card processing

: Virtual Terminal Plus lets you process credit and debit cards payments anywhere there's an Internet connection - Free; Recurring Payments feature securely stores credit card information and automatically processes cards on scheduled dates - Free; powerful invoicing features allow customers to pay you online.



Limited Time Offer!
QB Merchant Service for PC: No monthly fees for 2 Months; plus no monthly minimum; and no setup and cancellation fees.