Reduce QuickBooks File Size
Is your QuickBooks file running a little slower than you would like? Has your file size gotten too large for your computer to handle? That can be fixed! There is a "Cleanup" utility that will reduce your QuickBooks file size and allow the program to function better/faster. IMPORTANT: Before you start the Cleanup process, make a Backup of your file. Next, go to the File Menu, down to Utilities, and over to Cleanup Company Data. Follow the instructions and you can greatly reduce the size of your QuickBooks file. This is also a great way to get rid of unwanted and unused Vendors, Customers, Items, etc. If you don't feel comfortable in handling this process yourself, call us and we'll be happy to assist you.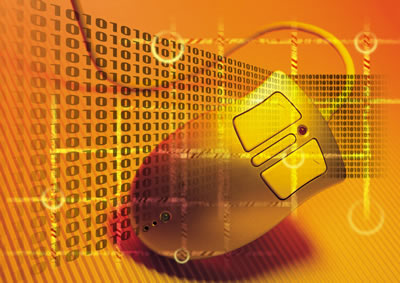 Contact Fifth Point before you Purchase
Fifth Point can often offer special discounts that are not advertised by Intuit. If you are thinking of upgrading, or considering adding services (such as the Intuit Merchant Account or Payroll) contact us before purchasing. We can probably save you money. Call or e-mail Wanda or Tammy for details.
SPECIAL OFFERS FROM FIFTH POINT
Take advantage of our Referral Rewards Program to earn free support services from Fifth Point. Details are on our web site.
Contact Us


Wanda Green

Lexington,Ky

859.263.8237


Tammy Maxwell

Covington, Ga

770.786.8654
To Unsubscribe

Go to fifthpoint.net and click on the


Remove Me From The Mailing list envelope or click on the Constant Contacts link at the bottom of the newsletter.
Prince William is Married, April Storms have Passed, and the 1099 Nightmare has Ended.
No longer a part of the 2010 Patient Protection and Affordable Care Act, the expanded 1099 reporting requirements have ended.
President Obama signed The Small Business Paperwork Mandate Elimination Act of 2011. This means that your company won't have to track and report payments to ALLvendors it pays more than $600 to in a year, incorporated or not, for goods or services. You will not have to waste time trying to obtain FEIN or Social Security numbers from dozens/hundreds of vendors who are also busy and don't want to be bothered.
We have all been spared a new paperwork headache. But with the revenue lost by eliminating this requirement, the IRS will expect your 1099s to be complete, correct and on time.
The Small Business Jobs Act dramatically increased the penalties for 1099 errors. Starting with returns due after Jan. 1, 2011, the price for non-compliance increases to:
$30 per return for "first-tier penalties" (ones your company corrects within 30 days of Jan. 31)
$60 per return for second-tier penalties (corrected or initial filing prior to Aug. 1), and
$100 per return for third-tier penalties (any change after Aug. 1).
Penalties now max out at $250,000, $500,000 and $1,500,000 per year, respectively.
(This article has used as a source, the CFO/Daily News and other electronic reports.)
Save Time, Speed Up Your Payment Receipts
The latest versions of QuickBooks financial software have tons of great features, but among the best, most useful ones are the enhanced capabilities for automating the Accounts Receivable process.
Through the Intuit Check Solution and QuickBooks Merchant Services packages, the following services are available to assist you in minimizing the time you spend in collecting payment for your Invoices, and in enhancing the entire A/R process for your company:
· Scan checks from your desktop and transmit to the bank (save time, money and gas!)
· Accept checks via phone and process electronically with no additional equipment required. You can key-in the data on your computer keyboard
· Process your clients' checks or credit cards on a pre-determined schedule (we LOVE this feature)
· This system can be more cost-effective than PayPal or other electronic alternatives
· Scan up to 30 checks per minute (for high-volume companies who process lots of checks)
· Minimize hassles of returned checks with Intuit's verification service, and fast notification of NSF.
Contact Wanda or Tammy for more information and special pricing that we can offer as ProAdvisors.
July 2011 QuickBooks Classes in Lexington
REMINDER about the upcoming QuickBooks classes that Wanda Green and Fifth Point will be teaching at New Horizons Computer Learning Centers. CALL TODAY to reserve your seat. Parking is free and convenient.
.
· Basic QuickBooks 2011 Financial Software training classes are now being scheduled for the last week in July.
· New Horizons will provide Fifth Point clients and newsletter readers a special discount. Mention this newsletter and Fifth Point when you contact New Horizons to schedule your class and you will receive 20% off! New Horizons is also offering discounts to companies or organizations who have multiple students attending.
· All students will receive top-quality training workbooks from New Horizons, along with top-quality training provided exclusively by Fifth Point (Wanda Green will be the instructor for both classes).
· If you have a scheduling conflict, talk with an Account Executive at New Horizons about other possible dates.
· New Horizons in Lexington, KY contact information: Phone: 859.266-2900; e-mail: info.lexington@newhorizons.com; address: 1050 Chinoe Road, Suite 208, Lexington, KY
Children Are Really Special, Inc. Extends an Invitation for FUN!!
Fifth Point is proud to have Camaro Central, in Richmond, KY, as a new client. We'll be sharing information about Camaro Central in a future e-letter. While working there recently, I was pleased to meet Carolyn from Herman's Classic Cars, in London, KY. Carolyn was sharing information about some incredible Kids Events coming up this Spring and Summer in London, KY. She says that "C.A.R.S. (Children Are Really Special, Inc) is about Caring about other people, our Community and having a great time with our old Cars. Always including fund-raising for our three Charities." If you would like to find about any of the following, go to their web site (www.hermansclassics.com) and get all the details (they have a FASCINATING website-if you have any interest in old cars, helping kids, or summer fun, check them out!!):
Date: May 7th, 2011
Event: Pork in the Park Cruise In (Free Pig Roast)
Date: July 9th, 2011
Event: Drive & Dive In Cruise In
Date: August 6th, 2011
Event: C.A.R.S. & Kids Classic Car Show
From their website: The sole purpose of C.A.R.S., Inc a Non Profit Organization is to provide a FREE Event for our Community and our surrounding Counties, to incorporate this Event with our selected Charities, to raise much needed funds for other Non Profits dealing with families in need. Always keeping our Kids, Grandchildren, Nieces, Nephews and Family in mind, to make our own family traditions and memories. Ours was great, let us put a smile on the faces of the future generation of the Classic Car Buffs!