Greetings!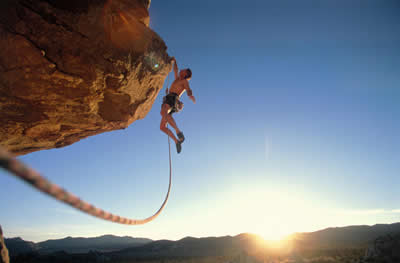 As the economy begins to improve and charitable giving projections rise, now is the time to (re) build your organization's capacity. Effective organizations are often in the best position to raise/attract funds.
What makes an organization effective is probably one of the most misunderstood areas of the nonprofit sector. While there is no clear road map, there is agreement on some of the key characteristics -- strong executive/board leadership; a bold vision and clear strategy for growth; strong finances and the ability to leverage resources; and a track record of results.
The set of activities that help an organization strengthen its effectiveness is referred to as capacity building. Over the past several years there has been significant increased attention on the internal ability of nonprofits to fulfill their mission.
However, the connection between organizational excellence and fundraising success is still a very under-developed area of exploration and management practice. Learn more about this important connection by clicking here. Be sure to check out how your organization can begin to build its fundraising capacity by going here. And go to the TCC Group for an interesting article about the connection between fundraising success and organizational impact.
There are two main points that are worth emphasizing. First, successful fundraising is built on the foundation of an effective, impactful organization. Second, the fundraising process is itself an essential capacity building tool.
But, too often these opportunities are not realized because of lack of investment and a disconnect between income generating activities and other management functions. Fundraising is often an afterthought.
Clearly there are several reasons why nonprofits don't fully embrace these practices, most notably the disincentives by many supporters to acknowledge (never mind pay for) fundraising realities. However, more and more organizations are seeing how increased investment and (appropriate) integration of fund development into the broader organizational culture can help to position organizations for increased income generation and financial sustainability.
A final word about organizational capacity. Melarbit recently underwent its own capacity building process to help further define and articulate its value proposition in a very cluttered consulting, philanthropic advising and social investing marketplace. Take a look at our newly designed logo and updated website (melarbit.com) along with links to valuable new resources to see how we can better help you pursue a growth strategy and build your fundraising potential.
As always, we appreciate your interest and time.