A l p i n e C a p i t a l B a n k N e w s l e t t e r
November 2009
President's Corner
We are very excited to share with you our Fall newsletter and are certain that you will find this issue's articles timely and interesting. We begin with an article on estate planning, highlighting the exceptional opportunities available to you in the current economic environment. Next, bank director Aaron Singer, an expert in the field of American history and economics, has contributed a brief essay helping to put today's economic crisis in an historical framework. And two of our friends in the art world share with us some thoughts on the REAL value of art. We also bring you up to date on what is happening here at Alpine. We have had a busy quarter - earning a Five Star Rating from BauerFinancial, and rolling out free online bill payment for our valued clients. We also invite you "inside" the Bank - to meet our Senior Credit Officer, Mimi del Rosario, and to learn about our favorite lunch spot, Beacon Restaurant!

We are also hard at work for our customers. As the economy continues to struggle, many banks have significantly curtailed lending activities. At Alpine, we continue to provide financing to our valued customers. Recently, Alpine has successfully closed on several credit facilities, including:

(1) A $2,317,000 loan to a previous borrower for the purchase of a 6,800 square foot building downtown with retail and residential space;

(2) A $1,715,000 loan for the purchase of a commercial condominium unit downtown to be used as an owner-occupied food establishment; and

(3) A $3,500,000 bridge loan for a long-time client buying a new apartment prior to the sale of his existing apartment.

As we noted in our last letter, Alpine's capital, asset quality, and liquidity positions remain strong. We are very much "open for business" and eager to work with our clients on both deposit and lending business. Please feel free to call on us for new opportunities, or with any questions about the Bank or the economic environment. We are here to help. We would also welcome any feedback on our newsletter, or any ideas for future ones. Thank you for your continued support!



David M. Aboodi
President and CEO

Alpine Capital Bank Bauer Five Star Rating

Alpine Capital Bank has been awarded a Five-Star Rating from BauerFinancial Inc. A Five-Star Rating is BauerFinancial's top rating and indicates a superior ranking as compared with other banks. A Five-Star Rating also puts Alpine on BauerFinancial's Recommended Report.
Each of the institutions on the Recommended Bank Report is financially sound and is operating well above its regulatory capital requirements. Each has a tangible capital ratio greater than 6% and a total risk-based capital ratio greater than 10%. Five-Star institutions generally have twice the capital required by regulators.
We are pleased to be able to display the BauerFinancial Five-Star symbol which demonstrates our financial stability and devotion to excellence.
For more information, please visit
www.bauerfinancial.com
Estate Planning
By: Joshua P. Weiss-Sullivan & Worcester



Significant opportunities to transfer wealth from one generation to another in a tax-efficient manner exist in today's environment of undervalued assets and historically low interest rates. The following summary highlights just a few of the various estate planning techniques for shifting wealth at little or no gift tax cost.

Inter-Family Loans

A tax efficient, simple technique to transfer wealth is to lend money to a younger generation member in exchange for a promissory note. The current rate that can be used for inter-family loans, known as the applicable federal rate ("AFR"), is significantly below rates banks may charge. The interest rate used depends on the date of the loan and its duration. For example, the October 2009 AFR is 2.66% for a loan with annual payments and a term that is between 3 and 9 years. As long as the rate of interest on the loan is at least equal to the AFR, there will be no gift component to the loan.

The child can use this loan for various purposes, including paying down debt or making investments which may yield a higher rate of return than the AFR rate. The lender/parents may forgive up to $26,000 of the loan annually ($52,000 if the child is married), reducing future estate tax liability without triggering current gift taxes or using any of the parents' combined $2 million lifetime gift tax exemption.

Grantor-Retained Annuity Trusts

A grantor retained annuity trust ("GRAT") is an irrevocable trust created during one's lifetime for a specified term (say 4 years) in which one can contribute assets (such as stock or closely held business interests) which are expected to appreciate in excess of a prescribed interest rate used to value the gift. This rate is known as the 7520 rate, and is 3.2% for October 2009. It is set when the GRAT is created and remains the same during the term.

You, as grantor, must retain the right to receive a fixed payment (annuity) each year from the GRAT during the trust term. The annuity amount is fixed so that you receive your entire contribution to the GRAT plus a fixed rate of return (i.e. 3.2%) over the term of the trust. If the trust assets appreciate at a rate greater than the 7520 rate (i.e. 3.2%) then the excess passes to your children at the end of the trust term with no gift tax. This type of GRAT is often referred to as a "Zeroed-Out GRAT", and you would not use any of your $1 million lifetime gift tax exemption.

Note that you need to survive the trust term for the strategy to work. If not, the trust assets are included in your estate. Also, your children receive the property remaining in the GRAT with a carry-over basis (they will take your tax cost basis in the property for income tax purposes).

Charitable Lead Annuity Trusts

A Charitable Lead Annuity Trusts ("CLAT") combines philanthropy with potential wealth transfer. A CLAT is similar to a GRAT, except it pays the annuity amount to one or more charitable beneficiaries. Further, a CLAT, like a Zeroed-Out GRAT, can be structured so that there is no taxable gift upon its creation.

After the CLAT term expires, any appreciation in the value of the trust assets beyond the 7520 rate (3.2% for October 2009) will pass to the ultimate trust beneficiaries (say, your children), without being subject to estate or gift tax.

Unlike a GRAT, it is not necessary for you to survive the CLAT term, which can be up to 20 years or can be based on the life or lives of individuals living at the time of trust's creation.

Conclusion

Which one or more of these estate planning techniques you may choose to employ may differ given your particular goals and circumstances. Contact your estate planning attorney to determine which technique may be best for you.



Joshua P. Weiss is an associate in the Trusts & Estates Group in Sullivan & Worcester's New York office. He represents clients in the areas of estate, gift and generation-skipping transfer tax planning, will and trust preparation, charitable giving, estate and trust administration, and the creation and operation of nonprofit organizations. Mr. Weiss is also experienced in personal planning associated with retirement plan assets and other investments, closely held business interests and real estate holdings, and the analysis of valuation issues related to such planning.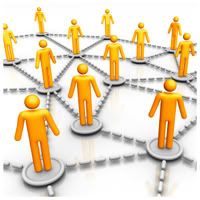 Meet the People at Alpine Capital Bank:

Naomi (Mimi) del Rosario



Mimi del Rosario is Senior Vice President and Senior Credit Officer at Alpine Capital Bank, and has been in the banking industry for more than 15 years. Prior to joining Alpine, Ms. del Rosario held the position of Vice President in charge of credit and lending at The Berkshire Bank, and, prior thereto, Assistant Vice President of the Corporate Lending Department of the then First New York Bank for Business. Ms. del Rosario completed the Chase Manhattan Bank Credit Training Program I & II. Mimi received a Bachelor of Science Degree in Business Administration from the University of the Philippines.

As head of Alpine's Loan Department, Mimi serves on the Officer's Loan Committee, evaluating loan requests and reviewing the Bank's loan portfolio. Mimi's duties include business development of the Bank's product lines (including commercial and residential real estate loans, asset-based lending, working capital lines of credit, and letters of credit). She also supervises and manages two loan officers who are responsible for credit underwriting, documentation and loan portfolio administration, and 1 loan specialist who provides administrative support to the loan officers. Mimi also serves as the investor liaison for correspondent lending in the residential real estate market.

Mimi's return to Alpine Capital Bank was a reunion of sorts. She had worked with David Aboodi, Alpine's President, for eight years at The Berkshire Bank. She had "retired" to the Philippines once The Berkshire Bank was sold. She was "coaxed" out of retirement and has been with Alpine Capital Bank since its start in 2000. Her other interests include cooking, baking, and cultivating orchids.

Talk About Art
By: Mara Miller and Viviane Silvera



Mara Miller

is an independent curator of 19th through 21st century art and the owner of 511 Gallery and 511 Projects in New York City and Lake Placid, N.Y.

Viviane Silvera

is an exhibiting painter and drawing artist, trained at the New York Academy of Art, who is also Director of On Art, a practice of conducting tours of museums, galleries, artists' studios, and private collections throughout New York City.


ART AND VALUE: What is a valuable work of art? How do we recognize value in art? How do we learn to view and value art with more skill, more success, and more pleasure?

As a curator/gallerist and an artist/art tour leader, we would like to exam these questions in our brief essay for Alpine's newsletter. We'd like to talk about art and

value

.

In the past few years, it seemed as if art had become separated from any measure of true value. As with stocks, real estate, and other assets, it appeared that the value of a work of art was tied solely to its price-at-the-moment. Its fundamental value was eclipsed by its market value, at auction, on an art gallery's price list, or in a dealer's "backroom" negotiation.

Yet historically, art has been always tied to true value, which speaks of fundamental analysis and issues of permanence. A valuable work of art is not an ephemeral object. It is something created to have meaning, to be appreciated, and to last.

It is not by accident that in this 2009 de-bubbled and downwardly spiraling art market, Old Master drawings have not been affected and continue to be sought and highly valued by knowledgeable private and institutional collectors worldwide.

We will share with you now, and in future Alpine newsletters, some of our observations and experiences about art and value - not what to collect and when, but rather how to be able to really measure the value of a work of art, by looking, listening, reading, talking, thinking about, and, yes, even feeling about art.

Here's a great starter from former Director of the Metropolitan Museum, Thomas Hoving, who says that in his own experience the best way to begin evaluating a work of art - whether for determining its authenticity or its true value - is to just grab a piece of paper as you are first viewing the object and write down about ten things that leap into your mind. "Head is too big"; "looks old"; "looks dirty"; "kind of shiny"; "what's that spot of color there?"; "Is it French?" It can be one word each, or a phrase, or a question, or a complete sentence, and it need not make total sense to you just then; but it should be whatever you think and see at that moment in that work and nothing more. This is the first step of looking and then beginning to describe to yourself what you see in an artwork. In a funny way, it's a bit like starting to look at a company whose stock you might want to buy. You start with the fundamentals, the same way we do in art evaluation. That's the only safe and successful way to approach true value.

In our next art essay, we'll consider a good second step to take in determining value in art: How to Look Into an Art Object.
Announcing Free Online Bill Pay-The Alpine Way



We are pleased to announce the availability of an easy-to-use-online bill pay system which can be conveniently and securely accessed from our website!

Depending on your payee, bill payments may be made electronically, or by paper check drawn on your account at Alpine. Payments generally take between two and five days to arrive at your vendor.

Some of the features of Alpine Capital Bank's new online bill payment include:
Expedited payment options, guaranteeing next day or two-day service
Live online chat assistance Monday through Friday
Payment records stored electronically for seven years
Payments can be categorized, with reporting produced as needed
Security using Verisign's Identity Protection Fraud Detection Service

Please call Tashana Smith at 212-328-2489 to sign-up or for additional information.
Green Banking...Sign-up Today For Electronic Notices Eliminate Unnecessary Paperwork

Did you know that you can view your transaction notices and statements online instead of receiving paper copies? In addition to being "green," electronic information will cut down on all of your banking paperwork.

All you need to do is contact Tashana Smith at tsmith@alpinecapitalbank.com or 212-328-2489 to sign up.

Shortly thereafter, you will begin receiving daily e-mails with your account balance information and notification of any transactions. When your statement is posted online, you will also receive an e-mail from Alpine. Simply sign on to your Alpine internet banking account to review the details of any transactions or your bank statements.

If you sign up for electronic delivery, this is the only way that you will be notified of your transactions. The e-mail notice will constitute sufficient and effective delivery. Please note that there are some risks associated with email. Alpine will not transmit your full account number in these e-mails.
Lessons from the Past
By: Aaron Singer - Board of Directors Alpine Capital Bank


Now that we are being assured by experts in the fields of business, politics, and economics that the technical aspects of the most serious financial crisis since the Great Depression of the 1930s is, in the words of Ben Bernanke, the Chairman of the Federal Reserve, "very likely over," we would do well to reflect on the oft-quoted aphorism of a philosopher: George Santayana. "Those who cannot remember the past," Santayana said, "are condemned to repeat it."

That every industrialized country and virtually every sector of the economy of every country felt the recession's numbing impact is indisputable. Accordingly, what have we learned from the debacle that quite literally convulsed the globe and threatened the stability of the world financial system? More important still, how can we contain future disasters? That is, how can we make the inevitable cycles of boom and bust that are intrinsic to our economic system less frequent and more manageable?

Looking back on the crisis as a whole, we can say that its roots lay in the real estate euphoria of the early 2000s-an unbridled enthusiasm that was emboldened by irregular lending practices and irresponsible oversight by regulators, thereby enabling financial institutions to overleverage in real estate and real-estate related assets. Put simply, the Greenspan-era Fed did not properly monitor banks in the build-up to the crisis, nor did it adequately protect consumers from unscrupulous lending practices.

The bankruptcy of Lehman Brothers on September 15, 2008, and the resulting freezing of the credit markets, sounded the tocsin for the dramatic tragedy which was to unfold. More than any single factor, it was the unraveling of the exotic credit default swaps that set off the spark for the conflagration that consumed Lehman Brothers. For it was not until the proverbial house of cards began to crumble and investors were compelled to cover their losses that it became painfully clear that the architecture of our supposedly scientifically engineered financial edifice was built on sand. No one invested with an emblem of authority over the financial system had bothered to examine or question whether or not the companies writing all that insurance had the wherewithal to cover the defaults. Worse still, because these derivatives were unregulated, no one even knew which financial institutions were affected and for what amounts.

Self-deception on the part of the creators and purveyors of the spellbinding and inscrutable instruments was the order of the day. Ostensibly, the credit default swaps were designed to manage risk, to magically reduce the risk of a homeowner's defaulting on a mortgage; in actuality, they created and accentuated risk. Credit default swaps created an illusion-a fantasy that credit risk could be controlled if the instruments were marketable. So enchanting was this dream that dealers of these mortgage-backed securities convinced bond rating agencies to honor them with their highest ratings. We are now awakening from the nightmare.

And, of necessity, we must return to our overriding question: What is to be done to avoid this destructive chapter in our history from repeating itself? The sobering fact is that no one can suggest policies for problems and events whose specific nature we can only dimly perceive. To be sure, reform, regulation, and, above all, transparency of our financial system is imperative. Necessary but unpopular measures may well be called for. But reform must be a vehicle for justice and progress. The clarion call for regulation must be tempered by an appreciation of the fact that our political and economic structures have enabled us to navigate the ship of state through many storms. Thus, just as the most difficult challenge facing a democracy is to determine how to reconcile the needs and actions of the individual with those of the society at large, so the greatest economic challenge of the future will be to find a way to preserve and stimulate the creative, innovative, and entrepreneurial spirit of capitalism while safeguarding its integrity and making certain that all those who gainfully contribute to its success participate in its rewards and benefits.

Aaron Singer is a member of the Board of Directors of Alpine Capital Bank. He has more than twenty years' experience in the real estate industry, principally in the area of marketing and sales of cooperatives and condominiums. At present, he serves on the board of two condominiums in New York City. Earlier in his career, Mr. Singer was a college professor and the author of books in the field of American history and economics. Mr. Singer received a BA from the College of the City of New York and a Ph.D. from Columbia University.



Beacon Restaurant
25 West 56 Street, 212-332-0500


Appealing and inviting, that's the great open fire cooking served up by acclaimed Chef Waldy Malouf at Beacon Restaurant. The bold flavors of Malouf's cuisine are in perfect harmony with this high-energy atmosphere. Dishes like Wood Roasted Oysters with Shallots, Wood Roasted Trout, and Grilled Sirloin with Onion-Herb Relish waken and delight the senses. Located in the heart of midtown Manhattan, Beacon's open kitchen lets guests in on the action -- and with a seat in "The Pit," you'll have the ultimate view of kitchen activities. Celebrate or relax with a cocktail from Beacon's adventurous specialty drinks menu, which features tempting house creations as well as tried and true classics. Sleek and sophisticated, there are plenty of reasons why Beacon's dining room has been full since opening in 1999.

Mention "Friend of Alpine Capital Bank" and receive 10% OFF our A La Carte Menu. (Can not be combined with other promotions.) Valid through December 1, 2009



Dollar Primacy Risk
by Justin Frankel and Jeremy Berman - Wavecrest Asset Management


Among the many known risks to the global economic recovery, the decline of the USD has been a hot topic lately. After the global economy left the gold standard in favor of fiat currency in 1971, the foreign exchange markets have viewed currency moves in terms of US dollars. The dollar is the currency of choice for global trade and is considered a safe haven during periods of volatility. The U.S. Dollar Index, which tracks its value against six currencies (the euro, the yen, the pound, the Canadian dollar, the Swiss franc and the Swedish krona) has steadily been falling since March, when the U.S. stock market took off on its current rally. As investor risk appetite returned and the safe haven demand for dollars dropped, an uncharacteristic divergence between U.S. equities and the greenback has emerged. The weakness of the USD is now a front-and-center financial topic, but this weakness has been a multi-year trend that was only briefly interrupted by the recent financial and economic crisis.

Essentially, money serves three main purposes for society: as a medium of exchange, a unit of account, or a store of value. Currency rates fluctuate when one currency is perceived to be better than another at fulfilling one or more of those three roles. The massive US stimulus in response to last year's financial crisis jump-started the global economy with cheap liquidity. An unintended, though not unexpected, side effect of this cheap liquidity has been USD weakness. This persistent weakness has called into question the future of the USD as the reserve currency for most of the global economy. While there are fundamental reasons for the USD to decline relative to other currencies, in a fragile recovery, the pace of the decline may be more important to investor confidence.

Continued USD Primacy

Recent IMF foreign exchange reserve data shows that the current share of the dollar in the global total is at its lowest level since 1995. The combination of near zero interest rates and a weak dollar has made the USD an attractive financing currency for traders and speculators. The 3-month interest rate differential between the US and a weighted average of its major trading partners has swung from more than 2% a few years ago to essentially zero today. Exchange rate volatility has also subsided over the past year, thereby lowering the perceived risk of borrowing in lower-yielding currencies to invest in higher-yielding alternatives. While the return of the carry trade could continue to weigh on the dollar for some time, we think there are good reasons for the dollar to remain entrenched as the world's dominant reserve currency.

The economic relationship between the United States and China, the only other global economic power, has been described as an embrace in which both parties are mutually dependant. Although China has voiced its concerns about the status of the dollar as the world's reserve currency, the Chinese renminbi remains pegged to a fixed rate of exchange in USD. This keeps China's exports to the US stable, which is the key to financing their domestic growth. China must continue to accumulate U.S. assets to keep its exchange rate stable, and they have increased their holdings of US Treasuries over the past 3 quarters.

The dollar has already depreciated significantly since 2001 without large-scale diversification of reserves among sovereign wealth managers. As last year's crisis demonstrated, the USD was still the denomination of choice for the global economy. There is little incentive for reserve managers to begin selling their dollars now unless a better alternative emerges.

While likely, USD primacy is not a given. Russia, a huge energy exporter to Europe, has been calling for an alternative to the USD as the global reserve currency. World Bank President Robert Zoellick said, "The United States would be mistaken to take for granted the dollar's place as the world's predominant reserve currency." Last month in Pittsburgh during the G20 meetings, U.S. Treasury Secretary Timothy Geithner defended the dollar, emphasizing the dollar's "special responsibility" to preserve confidence in the global financial system. He also reiterated the need to "sustain the dollar's role as the principal reserve currency in the international financial system." Dollar primacy reflects the incomparable strength and stability of the US financial markets, even during times of economic upheaval. With such power also comes great responsibility, and US officials seem to understand the need to keep any further weakening under control.

Central bankers around the world have had currency stability as a mandate for over a century, so any perceived instability can shake long standing assumptions and lead to a crisis. A weak dollar promotes exports and growth, but in the longer term, the potential for a dollar breakdown exists due to the massive and increasing fiscal deficit. Once the economy recovers, policy makers will have to focus on deficit reduction in order to avoid a USD collapse. The unexpected appearance of either inflation or deflation could result in a sudden withdrawal of capital from US equity markets and unravel the signs of growth carrying the market since spring. Mohammed El-Erian, a former deputy director of the International Monetary Fund and current co-CIO and CEO of PIMCO, said, "the real risk is that you will get a disorderly decline."

Confidence is the Key

Confidence in the greenback is necessary, as the world needs a stable reserve currency. Tightening credit and raising rates would strengthen the dollar, but doing so too fast or by too much could push the US economy back into a recession. The current divergence between dollar weakness and equity strength can become a catalyst for a renewed asset bubble as money creation leads to inflationary pressure. A potentially worse situation occurs if the stimulus doesn't work and deflation ensues. Instead of looking at the current economic data as evidence that fundamentals are improving, equity investors should not mistake asset inflation for real wealth appreciation. It is likely that dollar will stabilize and reverse course, but it's important to understand and guard against the risks that continued weakness would have on asset prices.

Justin Frankel

most recently managed the Structured Investments business at Morgan Stanley, helping the firm's Financial Advisors invest over $4 billion of client assets. Justin began his career on the floor of the NYSE working for a Specialist firm before becoming a Market-Maker for a NASDAQ trading firm in the late 1990's. He spent over 6 years at Merrill Lynch where he helped grow their structured products business before working as a Private Wealth Advisor at both Merrill and UBS, where he and his partners were responsible for advising on over $1 billion in client assets. Justin has a B.A. from Lehigh University in International Relations and was a Martindale Scholar.

Jeremy Berman

most recently managed Morgan Stanley's Structured Solutions group for the eastern half of the U.S., creating customized derivative solutions in structured note and over-the-counter format. Prior to Morgan Stanley, Jeremy held similar positions at Bank of America and JP Morgan, where he focused on creating risk managed solutions for ultra high net worth individuals in the United States and Latin America He has been responsible for creating, trading, and marketing structured products throughout his career. Jeremy has a B.A. from Haverford College, and graduated Beta Gamma Sigma with an M.B.A. from Columbia Business School.
What Customers Need To Know



Alpine Capital Bank Disaster Recovery



Alpine Capital Bank has developed a solid preparedness plan to provide for continuous operations throughout an emergency situation -- from equipment failures, a fire, or even something of a more serious nature.

We conduct periodic staff training to ensure that all employees are ready to react and recover in the event disaster strikes. We have a written policy and procedures which are reviewed, tested, and updated throughout the year. The Bank has off-site back-up servers and software to provide seamless banking for our customers should something disrupt our main computer system.

Our customers can trust that we have the ability to conduct daily business. This trust is something which is important to us.

Frequently Asked Questions

:





What is the easiest way to check my account balances?



The fastest and easiest way to check your account balances, 24 hours a day/7 days a week, is to sign-up for Alpine's internet banking! Through our website, you can check your balances, view transactions and statements, and transfer money between your Alpine Capital Bank accounts - all from the comfort of your own home or office!



What information do I need to send a domestic wire transfer?



Wire transfers are an easy way of moving sums of money immediately from bank to bank. The basic information which you must have for a domestic outgoing wire transfer is your account information, the beneficiary's bank name and ABA routing number, and the beneficiary's account number. We can email to you a wire transfer form which can be faxed back to us. To protect your account, Alpine may verify outgoing wire transfers by phone.

For instructions on foreign wires, please call Tashana Smith at 212-328-2489, as the procedures vary from country to country.