Our Physicians
Kenneth Allen, MD
Duncan Belcher, MD
Gerald Berg, MD
Anthony Carter, MD
John DeLeon, MD
Eric Hyson, MD
Marco Verga,MD
Daniel Baxter,
PA-C
Ross Utter, PA-C
Greetings!
I cannot believe how quickly this year has gone by! I'm sure I have said that before but this year DRA has kept me extremely busy spreading the news about our new 3T MRI to offices all over Waterbury and the surrounding towns. Thank you so much for the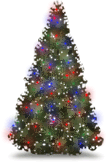 hospitality I have received from those offices and I look forward to continuing my visits in the New Year.
On behalf of everyone here at DRA let me wish all of you a very Happy Hanukkah, Merry Christmas and wonderful holiday season, whatever you celebrate! I'm in a great organization outside of work, CT Junior Women's, and we end every meeting with seven words that I will share with you now, "God grant us peace among all nations."
Donna Johnson
Community Relations Liaison
YOUR MRI QUESTIONS ANSWERED HERE!
With the arrival of the first 3T MRI in the Waterbury area at DRA we are now switching our question and answer section to MRI's. Kenneth Allen, MD, a partner at DRA and Director of Greater Waterbury Imaging will answer some of the most common asked questions concerning MRI.
Dr. Kenneth Allen
What are the side effects of MRI?
Magnetic resonance imaging is a radiologic tool used to make images of the insides of the body for diagnostic purposes, to detect the nature and extent of various disease processes. As the name implies, the main component of this system is the use of magnetism. In fact, at 3 Tesla, a very strong magnet is used, which is 60,000 times the strength of the Earth's magnetic field. As humans we do not have any sensation for magnetism. We can be placed inside a strong magnetic field and not feel anything at all. The insides of our bodies are influenced by this magnetism, however, and it is this slight internal magnetization that creates the pictures that show up on the MRI computer screen.
The main material which is highly influenced by the big MRI magnet is metal. In this modern age, we are constantly making use of devices which are made of metal, many of which can be easily taken off, such as watches or jewelry, but others of which may be medically implanted and not so easily removed. It is these internal metal items which are of most concern, when arranging for an MRI exam. Although the MRI machine has no known adverse effects on the undisturbed human body, it can have serious consequences if there are metal components inside that might be influenced by the magnet. The most critical of these implanted devices are objects such as pacemakers or aneurysm clips, for which patients are carefully screened before examination. Inadvertently placing a patient in the scanner if they have an implant which is contraindicated could be dangerous to the patient. Fortunately the vast majority of metal implants are made of metals that are not ferromagnetic, meaning they are not magnetizable. For instance, knee and hip replacements are usually made of stainless steel of other alloys or even ceramic materials, so they are not dangerous in the MRI machine.
There are catalogues of the thousands of implantable medical devices, nearly all of which have been rigorously tested to determine if they are safe for MRI, andsure they are safe before proce every patient is checked ahead of time to make eding with the exam. If you have any concern about metal issues prior to an MRI, either consult your doctor or call our office and we will make sure that your questions are answered. Part of the Hippocratic oath is "... first do no harm" and at DRA we make sure that your safety is the number one concern.
DRA is awarded ACR's
Breast Imaging Center of Excellence
DRA has received recognition as a Breast Imaging Center of Excellence by the American College of Radiology (ACR). This achievement is awarded to DRA based on high practice standards in image quality, personnel qualifications, facility equipment, quality control procedures and quality assurance programs.
DRA's long standing commitment to women's health issues is a source of great pride to everyone here. We were the first to bring digital mammography and 3T MRI breast imaging to the Waterbury area and we are confident that our patients are receiving superb radiological care. The Woman's Center at DRA, led by Eric Hyson, MD, FACR, consists of nine ACR accredited physicians, three Physician Assistants, and a staff of experienced and friendly Radiology Technologists and Sonographers.
Our Woman's Center at DRA, located at our Waterbury facility, offers Digital Mammography, Ultrasound, DEXA Bone Scanning, and our new 3T Ultra High Field MRI, located at our Middlebury facility, offers Breast MRI with the strongest, most advanced MRI scanning in the area. We offer day and evening appointments and do our absolute best to make your experience at DRA convenient for the busy lives of women.
TIS THE SEASON!
Skiing, snowboarding, ice skating, sledding, snowmobiling, shoveling and simply walking can lead to a slip and fall, after all it is the season!! If you find yourself in need of x-rays DRA is here. We are open in Waterbury and Middlebury, Monday through Friday 8:30 to 5:30 and in Waterbury on Saturdays 9:00 to 1:00. No appointment is needed but you do need a doctor's order. So, should you take a fall, spill, slip, trip or tumble and your doctor orders imaging DRA is here for you! BE CARFUL OUT THERE!!