"BUSTING MAMMO MYTHS"
In this monthly column, Eric Hyson, MD answers the most frequently asked questions concerning mammography, ultrasound and breast health. If you have a question you would like answered please contact us.
I have given Dr. Hyson the month off so in his place I will share our hours and contact information for mammography and ultrasound.
Our Waterbury office opens weekday mornings at 7:15AM for the first mammogram so schedule your exam for before work if you like. We are also open on Saturdays 9AM until 2PM for mammogram, ultrasound and walk-in x-rays.
Our Call Center opens bright and early at 7:30AM to assist you in finding an appointment that will work with your schedule. Give them a call at 203-756-8911.
SOCKS FOR SOLDIERS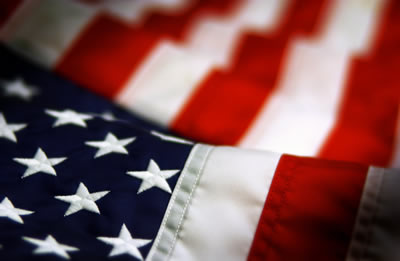 I have never received so many responses to a newsletter as I did last month concerning the boxes we are sending to soldiers! It was wonderful to hear from so many people that had either served or had family members currently serving in the military.
With the help of Naugatuck resident, Jim Miele, we have extended the drive to people all over Naugatuck and the surrounding towns. Look for the signs and boxes at locations all over town and drop off at any DRA office and our affiliate Valley Imaging Partners in Naugatuck. For more information call Donna Johnson at 203-756-8911 or Jim Miele at 203-723-9833.
September 23rd-
Waterbury Regional Chamber's
Business Women's Forum in
Hartford
September 30th - Cheshire Health Fair,
Cheshire Senior Center, 240 Maple Ave.
OCTOBER IS BREAST CANCER AWARENESS MONTH!
October 25th - Abbott Terrace Health Fair, Waterbury
October 27th - Waterbury TRIAD Health Fair, 7 Angels
Theater, Waterbury
November 12th - Easter Seal's Ladies Night Out,
Waterbury
November 14th - Home-to-Home Foundation Bowl-a-
Thon, Thomaston Lanes
As always if you have any questions about these event you can call DRA and ask for Donna 203-756-8911.
The Connecticut Center for Advanced Vein Therapy wants everyone to have a great pair of legs but in order to get them you have to plan ahead a little. While most insurances cover the varicose vein ablation procedure they sometime call for "conservative management" first. Conservative management may sometimes mean the wearing of compressions stockings for a time period, usually six to eight weeks. So call now and get started! CCAVT is located at the Turnpike Office Park on Straits Turnpike in Middlebury. Our trained staff will help you through the entire process and help you get that "great pair of legs!"