Join Our List


Our Doctors
Kenneth Allen, MD
Duncan Belcher, MD
Gerald Berg, MD
Stewart Berliner, MD
Anthony Carter, MD
John DeLeon, MD
Eric Hyson, MD
Andrew Lawson, MD
Marco Verga, MD
Justin Champagne, PA-C
Daniel DeJesus, PA-C
Ross Utter, PA-C
SAVE THE DATES!
I know these dates seem far away but you know how fast things sneak up on us all!!
Sept. 23rd
Waterbury Chamber's Business Women's
Forum
Oct. 25th Community Health Fair at Abbott Terrace
Nov. 12th
Easter Seals
Ladies Night Out
Nov. 14th
Home-to-Home Foundation Bowl-a-Thon
Nov. 20th
Waterbury Hospital Gala
April 15, 2011
TGIF
Greetings!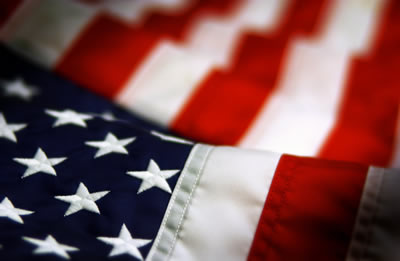 Summer has definitely arrived! I am writing this newsletter in the middle of an unbelievable heat wave that has everyone scrambling for air conditioning! I'm complaining along with the rest of New England but as I write I cannot help but think about the soldiers that are in Baghdad, Iraq facing temperatures of 122 degrees, wearing uniforms, heavy boots, carrying backpacks, rifles, canteens and whatever else they need to carry out their mission. I think about them and think - what a wimp I am!
DRA has decided to show their appreciation for the troops by collecting items to send overseas. It is very easy to do and you can find out all the information you need to get started by going on-line and looking up "what to send to the troops." There are websites that will walk you through the entire process. The post office will provide boxes for free and they will also help you get started.
So the next time you complain about being hot think about all the soldiers over in Iraq and Afghanistan and offer up a kind word or thought for them.
Donna Johnson
Community Relations Liaison
"Busting Mammo Myths!"
In this monthly column
Eric Hyson, MD answers the most frequently asked questions concerning mammography, ultrasound and breast health in general. If you have any questions you would like answered please contact us here at DRA.
"Is there ever a time you just "wait and see" what happens to a mass on a mammogram?" It depends on how suspicious the mass is, based on radiology imaging appearance of the mass and patient risk factors. A mass which has suspicious characteristics should undergo biopsy. However, a breast mass which has a very benign appearance in a low risk patient can be followed with imaging studies to make sure that it stays stable or resolves. As a result many lesions found on imaging never need to be biopsied. In the uncommon event that the mass were to grow, it would then be biopsied, without having caused any additional risk for the patient.
DRA DOC BECOMES A FELLOW
Andrew J. Lawson, MD, FACR has been inducted as a Fellow in the American College of Radiology (ACR). The induction took place at a formal convocation ceremony during the recent 87th Annual Meeting and Chapter Leadership conference May, 2010 in Washington, DC.

One of the highest ways of formally recognizing members for exceptional achievement int he radiology profession is by elevation to the honor of Fellow. ACR Fellows are members who have distingusihed themselves with a history of service to the College, through organized radiology, teaching or research. Only 10% of active College members have been awarded this honor. DRA also has two other physicians that have received the honor of Fellow, Gerald Berg, MD, FACR and Eric Hyson, MD, FACR.

Dr. Lawson completed his Radiology Residency and a Fellowship in Nuclear Medicine at Yale New Haven Hospital. He is Board Certified in Nuclear Medicine and Nuclear Cardiology. Dr. Lawson is the Director of Nuclear Medicine at Waterbury Hospital and is currently the President and Councilor for the Radiology Society of Connecticut. He is an avid cyclist and a huge Grateful Dead fan. We are all very proud that he is a part of the DRA team!
The "Call Center" at DRA
(Front)Jessica Crawley, Jolee Dinho, (Back) Jessica Santiago, and Anita Cirrincione, Call Center Supervisor
Whether you call DRA's Waterbury office, Middlebury office, Imaging Partners or Valley Imaging Partners you are calling one central location and that is the DRA "Call Center." The center is located at our Middlebury office and is staffed by four capable operators, headed by Anita Cirrincione. Phone calls for all four offices are triaged through this one center allowing patients and physicians to choose the best available time and location for exams. The operators will help you find a time that is convenient for your schedule, including late day and Saturdays, or give you the very next available appointment. Most exams can be scheduled same day! So, give the Call Center a call and they will help you with your imaging appointments.
SAVE THE DATE!
Are You Dense Inc. is dedicated to informing the public about dense breast tissue and its significance in the early detection of breast cancer. Please join us on the 28th for an evening of great music, prizes, exhibitors, food and fun. If you wish to join the fun by sponsoring a band, advertising in the MusicFest Program Booklet, purchasing tickets for your employees, friends or family please contact
jcappello@areyoudense.org
If you would like more information about the Are You Dense? go to
www.areyoudense.org
. I hope to see many of you there. Stop by the DRA booth and enter our free raffle!
PLACE: Quassy Amusement Park, Middlebury
DATE: Saturday, August 28, 2010
TIME: 2:30PM - 9:00PM
TICKETS : Adult $30.00/$40.00 at the door
Children $10.00/$15.00 at the door