Join Our List


Our Doctors
Kenneth Allen, MD
Duncan Belcher, MD
Gerald Berg, MD
Stewart Berliner, MD
Anthony Carter, MD
John DeLeon, MD
Eric Hyson, MD
Andrew Lawson, MD
Marco Verga, MD
Justin Champagne, PA-C
Daniel DeJesus, PA-C
Ross Utter, PA-C
Waterbury

Weekdays
8:00am - 5:30pm
Saturdays
9:00am - 2:00pm
Woman's Center
7:30am - 5:30pm
8:30am - 5:30pm
We make every attempt to accommodate patients needs and requests.
Please call our
Call Center
to schedule an
appointment
203-756-8911
Greetings!
Hear we go with another new year! 2010!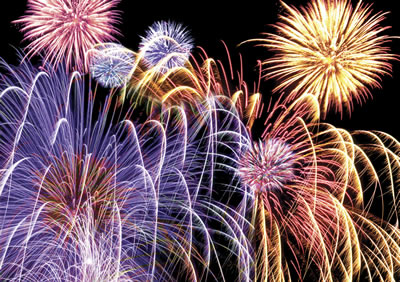 Doesn't that seem unbelievable to you? Remember reading
1984
and thinking that was so far away? Remember watching
2001 Space Odyssey
and thinking that was so far away? Remember the big to-do over the millennium change in December of 1999? If you remember all that then you are with me and you just can't believe it's 2010. Where has the time gone? Women that were born in 1970 are 40 and are starting their mammograms now! When I see the year I am blown away by it. My kids have teachers that were born in the 80's!
My mother has a great story about putting the years in perspective. She was sitting around with her friends and they were talking about having children that are 60 and grandchildren in their 20's and 30's when one of them said, "What do you mean old? I can't believe that I have a boyfriend that's 91!"
Happy New Year to you all!
Donna Johnson
Community Relations Liaison
A Brief Explanation of Ultrasound
by Anthony Carter, MD

Ultrasound (US) is an extension of the physical exam: instead of placing one's hands on an organ or mass to feel it, the US probe (transducer) is placed on the skin over the organ or mass making an image of it (by bouncing US waves off the surfaces of the anatomy and receiving the reflected waves which are processed by a computer into a picture.) Gel is applied to the skin to exclude air from the transducer-skin interface since US waves do not pass through the air. Similarly, air in the bowels or lungs and calcium in the bones stop US waves so that one must choose the appropriate "window" to look through to identify the internal organs. US waves pass epecially well through fluid, so patients are asked to fast so their gallbladders fill with fluid to make gallstones more visible. That is also why patients are sometimes asked to fill their bladders by drinking water to provide a window into the pelvis. The closer we can place the transducer to the anatomy, the better we can see it. So superficial organs like thyroid and breast are well visualized and deeper structures such as the abdominal aorta may be more difficult to see. The successful diagnosis of disease by US depends on all of these factors of air, fluid, proximity and motion as well as a thorough understanding of anatomy, pathology and the technical aspects of the US equipment.
"Busting Mammo Myths!"
In this monthly column Eric Hyson, MD answers the most frequently asked questions concerning mammography, ultrasound and breast health in general. If you have any questions please contact us here at DRA.
"Why don't I just get a breast MRI?"
MRI is a very sensitive exam for the detection of breast cancer, but it is not suitable as a screening test for everyone because of its expense and limited availability. Also, MRI has a fairly high rate of false positives, meaning that benign lesions often light up and can't be distinguished from cancers without doing a biopsy. The American Cancer Society does recommend selected use of screening breast MRI for women with a high risk of breast cancer, based mostly on family history and genetics.
HEALTHCARE 2010
Update for Healthcare Providers

LAST DAY TO REGISTER!!
You are invited to an educational seminar!
Wednesday
January 13, 2010
7:30 - 9:00 AM
Waterbury Regional Chamber
83 Bank Street 4th Floor
Waterbury
Who should attend this event?
Healthcare providers
Office managers
Practice managers
Physicians
Healthcare providers need to keep one step ahead of the regulatory curve in 2010 to protect practices from fines and penalties. Attend this important seminar to understand how your healthcare organization will respond to changes in HIPPA, Red Flag Rules, EMR initiatives and other regulatory changes. Arm yourself with the information you need to be prepared for the future!
Featured Speaker, Helen Hadley
founder and President of
VantagePoint HealthCare Advisors
To Register or for more information contact the Chamber at 203-757-0701 or www.waterburychamber.com