Join Our List

Two Convenient Locations
Waterbury
134 Grandview Avenue
Suite 101
Waterbury CT 06708
203-756-8911
Middlebury
1579 Straits Turnpike
Lower Level
Middlebury, CT 06762
203-758-2588
OUR
DOCTORS
Kenneth Allen, MD
Gerald Berg, MD
Stewart Berliner, MD
Anthony Carter, MD
John DeLeon, MD
Eric Hyson, MD
Andrew Lawson, MD
Marco Verga, MD
Justin Champagne, MHS, PA-C
Daniel DeJesus, MPAS, PA-C
Ross Utter, MHS, PA-C
Greetings!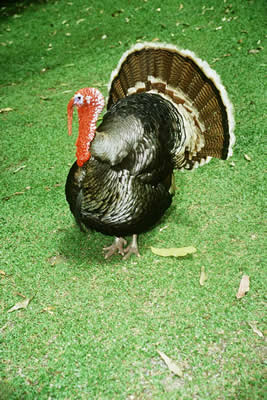 Well, here we go with the holidays! Running, shopping, cooking, decorating and oh I forgot, still working through it all. I hope you all have a moment this Thanksgiving season to sit a moment and think about all that you have to be thankful for. It has been a tough year for a lot of people so now is the time to focus on all the good things we have and not worry about what we don't have. I don't want to make light of people's worries but I can't help thinking that we all have it better than the fella in the picture at the right hand corner!
Happy Thanksgiving
Donna Johnson
Community Relations Liaison
Diagnostic Radiology Associates
WORDS TO KNOW.......
Ever wonder what they are talking about on your mammogram? Here are a few key words that are often used.
Lump
A bulge or a growth that you or your doctor feels in your breast. Most lumps turn out to be benign cysts, but all lumps should be checked by a doctor.
Mass While a lump is something felt in your breast, a mass is something seen on an imaging test. Most masses are harmless, but your doctor may recommend additional testing to be sure.
"Busting Mammo Myths!"
It's time to switch over to ultrasound and try to clear up some of the confusion about when an ultrasound is needed and why.
" What does ultrasound show that a mammogram doesn't?" Breast tissue is a mixture of glandular tissue and fat. On mammography the denser glandular tissue shows up as white and the fat shows up as black. Because cancers may appear as a white mass on mammography, it may be difficult to see a cancer that arises in dense glandular tissue; it's like trying to see a polar bear in a snowstorm. Ultrasound sometimes is able to see these cancers that are invisible on mammography. Ultrasound is also very helpful in characterizing masses that are seen on mammography, distinguishing between a benign cyst and a solid cancer, for example.
Reflections Boutique
Celebrates 5th Anniversary
The Reflections Boutique located at the Harold Leever Regional Cancer Center is celebrating its 5th Anniversay this month. Reflections Boutique is the result of a unique idea from Dr. Clare Ventre and her husband Craig Carragan. In cooperation with the Leever Center and staffed by the volunteers from the American Cancer Society, this unique boutique lends headcoverings to women undergoing cancer treatment. Reflections has new wigs, previously used, cleaned wigs, scarves, hats and hair pieces. Volunteers from the American Cancer Society help with the fittings and care of the items. All items are donated and new donations are always welcome. For more information or to make an appointment, please call 203-757-2294 or 203-575-5555.
This season why not treat yourself to a pair of great legs! Don't spend another summer hiding your legs in long pants. Now is the time to plan ahead and be ready. Vein ablation therapy does not require surgery and most people report little or no pain associated with the therapy. The Vein Center is located at our Middlebury office just a minute off of Route 84. Our Patient Coordinator, Debby, is available for any questions you may have and will work with you and your insurance company to verify coverage. Call 203-758-1980 to schedule a consultation.
.