Join Our List

Two Convenient Locations
Waterbury
134 Grandview Avenue
Suite 101
Waterbury CT 06708
203-756-8911
Middlebury
1579 Straits Turnpike
Lower Level
Middlebury, CT 06762
203-758-2588
The Second Annual
Health & Wellness
Summit
February 11, 2009
Holiday Inn
Waterbury
Hosted
by
Jocelyn Maminta
WTNH Anchor & Healthcare Reporter
Keynote Speaker
Michele Cloutier, MD
CT Children's
Medical Center
11:45am Registration
Luncheon
The goal of The Summit is to provide business leaders an opportunity to initiate and support a healthier workforce in CT.
For more details & reservations
call
Waterbury Regional
Chamber
203-757-0701
Our Doctors
Justin Champagne, MHS,PA-C
Daniel DeJesus, MPAS, PA-C
Ross Utter, MHS,PA-C
Greetings!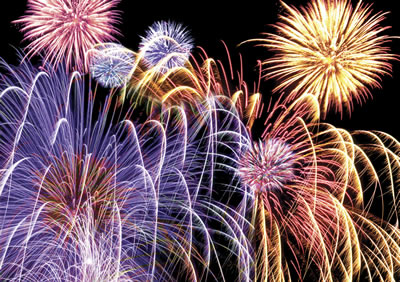 Happy New Year to everyone! I have already blown one of my resolutions for this year by not getting this newsletter out by the 15th of the month! Oh well, there is always next month!
It is a new year and we have some new things going on at DRA that I will be telling you about throughout the next few months. This month you can read about our new Physician Assistant, Daniel DeJesus, a new charity event that DRA is proud to be connected with, "Hoops to Bring Hope," and The 2nd Annual Health and Wellness Summit coming soon to Waterbury.
As always, if you have any questions concerning these events please call me here at DRA and once again Happy New Year!
Donna Johnson
Community Relations Liaison
Diagnostic Radiology Associates
NEW PHYSICIAN ASSISTANT JOINS DRA TEAM
DRA is proud to announce the addition of Daniel DeJesus, MPAS,
PA-C to their team of physician assistants, joining Ross Utter, PA-C and Justin Champagine, PA-C. Daniel has worked as a PA for eleven years in the fields of interventional radiology, surgery, emergency medicine and orthopaedics. He received his Master of Physician Assistant Studies from the University of Nebraska Medical Center, College of Medicine and his B.S. in Physician Assistant Program from City University of New York/Harlem Hospital/Columbia University. Daniel comes to DRA from his most recent position as a PA from Mid State Medical Center in Meriden, CT. He has also worked at Yale New Haven Hospital an an Interventional Radiology PA and Hartford Hosptial as an Emergency Medicine PA. Daniel lives in Avon, Ct with his family and DRA is very happy to have him on board.
"Busting Mammo Myths!"
By Eric Hyson, MD

DRA Radiologist & Chief of Mammography at Waterbury Hospital
Every issue we will take a common myth or misconception concerning mammography or breast health and give you the correct information. If you have a question that you would like answered please feel free to contact our office.
.
"After a screening, if I get called back for additional pictures, I am probably going to need a biopsy."
Wrong! A patient is often called back for additional mammogram pictures to clarify possible abnormalities which very ofter turn out to be just overlapping normal breast tissue, and no further action is necessary. Even if an abnormality is confirmed, most of the time it is not suspicious enough to require a biopsy; it can just be rechecked on follow-up mammography, typically after 6 months.
"HOOPS to BRING HOPE"
The Home-to-Home Foundation works to bring joy and purpose to the lives of nursing home residents through volunteerism and extensive community involvement. The organization acts as a conduit between nursing facilities and volunteers to enhance human contact and evoke the spirits of people who are still very much part of our community. I have been very proud to be on the HTHF Board of Directors for the past two years.
The Home-to-Home Foundation is planning a comedy basketball event called "Hoops to Bring Hope" at Wilby High School in Waterbury on Friday April 24 at approximately 7:00PM. Leading the HTHF Team will be UCONN Huskie star Maria Conlon and "others" that will play against the "Court Jesters." The HTHF is offering opportunities for business advertisements in the program book as well as small personal donations.
This is a fun, low-cost event that children and adults can enjoy! I encourage all my friends and colleagues to support this important event that will help us continue to bring joy and purpose to nursing home residents. For sponsorship, donations, tickets and any information pertaining to the event please call me here at DRA.
Thanks so much for your support!
Donna