Join Our List

Two Convenient Locations
Waterbury
134 Grandview Avenue
Suite 101
Waterbury CT 06708
203-756-8911
Middlebury
1579 Straits Turnpike
Lower Level
Middlebury, CT 06762
203-758-2588
DRA SPONSORS
HEALTH CARE
COUNCIL
EVENT
"Humor and a
Daily Positive
Attitude"
December 17, 2008
Holiday Inn Grand
Waterbury
7:45am - 9:30am
Be prepared to be inspired,
energized,
motivated
and to
laugh outloud!!
$15 HCC Members
$20 Seniors & Students
$20 Chamber Members
$35 Non-Members
For more information call
Donna Johnson at DRA
203-756-8911
or
Waterbury Regional Chamber of Commerce
203-757-0701
Our Doctors
Justin Champagne, MHS,PA-C
Daniel DeJesus, MPAS, PA-C
Ross Utter, MHS,PA-C
Save the Date!

18th Annual

tgif

May 8, 2009

Special Quests

Scot Haney

&

Teresa LaBarbera

Channel 3, WFSB
Greetings!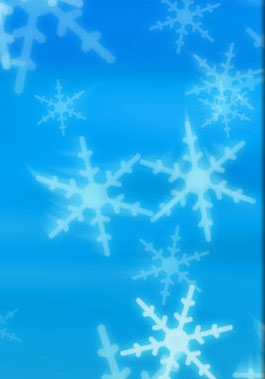 This is the time of year that I absolutely love! I've have the radio tuned to the station that plays holiday music day and night, I wrap presents while I'm watching corny holiday movies on TV,(that I have watched over and over for years and still cry) and much to the dismay of my children I wear those sweaters adorned with Santas and snowmen. This year is tough year for a lot of people and I know it's hard to get in the spirit of the season. DRA has done something this year that we have done in the past but this year it seems so much more meaningful. We have adopted a family with lots of children and are providing them with the trimmings of Christmas. Everyday a new toy arrives for one of them and it so much fun for us to see what the kids are into these days. Hannah Montana and skate boards seem to be ruling the wish lists and we are all wondering about "Ben 10 Alien Force" who are these guys/things/aliens?!
So on behalf of all the Doctors, Management,Technologists and Office Staff here at DRA I want to wish you all a wonderful holiday season and we all hope here at DRA that it will be a safe and healthy season for you and your families.
Donna Johnson
djohnson@draxray.com
Dr. Berg in the Artist Spotlight!
Painting Adorns Cover
of
Connecticut Medicine

The Journal of the

Connecticut State Medical Society
c
Gerald Berg, MD has been at DRA and Waterbury Hospital since 1974 but little did we know that he was such a published artist!
The current issue of Connecticut Medicine is adorned with one of Dr. Berg's works titled, Medicine Man of Advancing Age. The painting is a pastel on a wooden board, 24X24. Connecticut Medicine magazine features the artistic side of their members by showcasing their more creative talents. Dr. Berg started painting in 2000 for his enjoyment and the amusment of his grandchildren. He is currently working on a book of his paintings and poetry with his granddaughter, Emily.
"Busting Mammo Myths!"
By Eric Hyson, MD

DRA Radiologist & Chief of Mammography at Waterbury Hospital
Every issue we will take a common myth or misconception concerning mammography or breast health and give you the correct information. If you have a question that you would like answered please feel free to contact our office.
"I don't need to start having screening mammograms until I or my doctor feels something suspicious on physical exam."
WRONG! The whole purpose of screening mammography is to detect breast cancer at an early stage, before it can be felt on physical exam. While physical exam is still important (mammography will not see all cancers), mammography saves lives by allowing treatment of many breast cancers at a stage when they are more easily cured.