Number of Insured Children in Rhode Island Increased, Despite Continued High Unemployment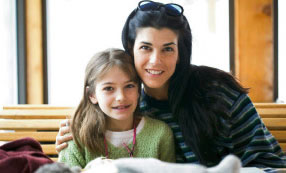 Rhode Island KIDS COUNT released new data from the U.S. Census Bureau's Current Population Survey (CPS) last week showing that 94.1% of Rhode Island's children had health insurance between 2009-2011. Rhode Island now ranks 10th best in the nation for children's health insurance coverage, up from 13th last year. View the state-by-state rankings.

According to the CPS, 5.9% (13,000) of Rhode Island's children under age 18 were uninsured during that period. Among Rhode Island children who had health coverage, 61% had employer-sponsored health insurance and 38% were covered by RIte Care or other public insurance.

Nationwide, the U.S. rate of uninsured children was 9.6% between 2009-2011, compared to 10.4% in 2006-2008. Research shows that insured children are more likely to receive preventive care, be screened for developmental milestones, miss fewer days of school, and get medical treatment for common illnesses, chronic conditions and emergencies than uninsured children.

Click to read related articles in the Providence Journal and Providence Business News.
New National Campaign Teaches the Importance of Oral Health
A new national Children's Oral Health campaign encourages parents to make sure their kids are brushing for two minutes two times a day, lowering their risk of oral disease.

A highlight of the campaign is a website - 2min2x.org - that features fun videos kids can watch while brushing as well as additional information about oral health.
Save the Date: Celebration of Children's Health Luncheon
Rhode Island KIDS COUNT will be holding its annual Celebration of Children's Health Luncheon on Monday, November 19, 2012, from 12:00-1:30 p.m. at the Providence Marriott on Orms Street. Invitations will be mailed soon!