Special Issue:
Early Childhood Policy Update
Federal Budget and Policy

Thanks to tremendous local and national advocacy efforts, the federal FY 2011 budget approved in April sustains investments in early care and education programs and establishes a new competitive funding opportunity linked to Race to the Top.

Highlights include:
A new $500 million Race to the Top-Early Learning Challenge initiative will give states the opportunity to compete for funding

to create coordinated systems to improve the quality of early learning settings for children ages birth to five and increase disadvantaged children's access to high-quality early learning programs. The grants will be jointly administered by the U.S. Department of Education and the U.S. Department of Health and Human Services.



A $340 million increase in funding for Early Head Start and Head Start, allowing children funded by the American Recovery and Reinvestment Act (ARRA) to continue to receive services. In 2010, ARRA funding provided 152 Early Head Start and 18 Head Start slots for Rhode Island's most vulnerable and lowest income children.

A $100 million increase in funding for the Child Care and Development Block Grant.
Public Hearing on Rhode Island's Child Care and Development Block Grant
Rhode Island's draft biennial state plan for the Child Care and Development Block Grant (CCDBG) is currently available for public review. A public hearing will be held on June 15, 2011 at 1:00 p.m. at the Arnold Conference Center in Cranston.
State Budget and Policy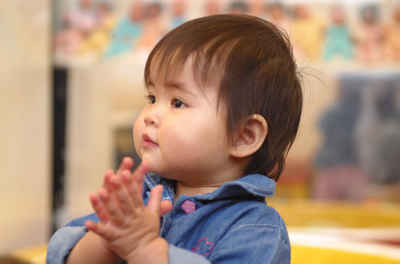 As the Rhode Island General Assembly approaches the end of the 2011 session, we are closely following several legislative and budget developments, including:
Maintaining eligibility levels and reimbursement rates for the Child Care Subsidy Program and state funding for Head Start to support 152 slots for our lowest income, most vulnerable preschool-age children.

Maintaining funding for at least seven high-quality Public Pre-K classrooms serving 126 children.

Bills in the House (H-5206) and Senate (S-323) propose changing the exit eligibility criteria for families participating in the child care subsidy program, so that families can remain in the program as their income increases (up to 225% of the federal povery level).

H-5326 would allow low-income families participating in the child care subsidy program to access additional hours of child care if they are participating in education and training programs.
RIDE Issues Request for Letters of Interest for State Pre-K
The Rhode Island Department of Education (RIDE) has issued a Request for Letters of Interest from qualified providers, including child care centers, Head Start programs and public schools, interested in operating a Public Pre-K classroom in the 2011-2012 school year. Responses are due to RIDE on Friday, June 10.