Mayor of Campbell at age 21, then a highly successful businessman, the late Rusty Hammer wrote an inspiring, information-packed account of facing cancer with head and heart. It's our selection for August.
Please
join us
Saturday morning, August 7. Drop-ins welcome! While our supply lasts, come by PlaneTree for a free copy of
When Cancer Calls, Say Yes to Life: One Man's Journey through Leukemia
(retail $24.95), donated by Pamela Hammer.
The Hammers, Karen Storey and Steve Tedesco, and others, founded the newly opened local branch of Cancer Support Community of Silicon Valley. Rusty's courage and conviction helped bring to our community CSC-Silicon Valley's free
classes, programs, and support groups
for patients, their families and friends who are facing cancer.
Summer Lectures Continue

4,5,6 - Make Your Choice from a Healthy Mix!
4 great speakers will be at 5
Santa Clara County Library
(SCCL) locations for 6 presentations during July. Click on a speaker's name to learn about her work and background, or on a title for more
lecture details. Library names link to their locations.
After each lecture, you'll be able to pick up a topically related booklet (retail, $3.75 or more), a healthy gift from SCCL and PlaneTree.
Healing Imagery from an Expert
by
Cynthia McDonald
, Ph.D., CMHT
Milpitas Library
· Wednesday, July 7 - 7:00 p.m.
Intimacy, Vitality, and Sex in Later Years
by
Vivian Silva
, MSW
Campbell Library
· Wednesday, July 7, 2 p.m.
Saratoga Library
· Saturday, July 17, 2 p.m.
Heart Health and What You Eat
by
Purnima Nandkishore
Cupertino Library
· Saturday, July 24, 2 p.m.



Our first summer lecture, at the Milpitas Library, featured

Hildy Agustin, Psy.D., describing practical steps for maintaining brain fitness as we age. Over 50 people learned about research, diet, exercise, and the power of trying new activities. Dr. Agustin filled a tabletop with readily available games; emphasizing the importance of keeping our minds flexible by diversifying our neural pathways, she pointed out the various skills each game could develop.


We appreciate our speakers, past and present, who contribute their time and expertise to community education as part of our energetic collaborative with SCCL, Get Healthy @ the Library.
Free

admission to live entertainment and a family-friendly movie, plus drinks and snacks for a buck each. Everyone's invited. Wow!
The Kiwanis Club of Cambrian Park has organized performers and athletes for Friday evening fun through mid-August at the Camden Community Center (3369 Union Avenue, San Jose). Then when dusk has fallen, the evening's movie will begin. To view the schedule, visit this page, then look right to click on "FREE FRIDAY NIGHT FLICKS."
On August 6, the community health organizations which are helping sponsor that evening's festivities will be on hand to promote their services. Look for PlaneTree's booth that night between watching the boxing and karate exhibitions, or before you settle in to watch Steven Spielberg's 1985 The Goonies.

Stay Tuned...
http://creativecommons.org/licenses/by-nc/2.0/ Photo by Abraxas3d
...for our
big blow-out
sale of
used books.
Dates will be
announced
in August's
PlaneTalk
.
NEW BOOKS
Check them out with your free PlaneTree Library card.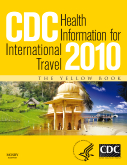 Readers who enjoy our "News You Can Use" column can look forward to the August

PlaneTalk

featuring brief reports on several noteworthy studies.