October 2012
Educational Options


& TalentIgniter

Newsletter



Besides her years of expertise as an educational consultant, Dr. Ruf also is well established as a national and international speaker on all issues of giftedness.

Available today, an essay by Dr. Ruf will appear in

The Center for the American Experiment

's published symposium. The subject is

Fragmented Families and Splintered Classes: What Minnesota and the Nation Might Come to Look Like

.

MCGT Conference

Saturday, November. 10. Dr. Ruf will address Levels of Giftedness: How Unusual Is Your Child?

Greetings!

By now everyone should be getting settled in to the school routine . . . or not. If you are finding that your gifted child is not a good match for his or her classroom, perhaps it's time to figure out what your options are. That's what we are here for, so please check out what we offer at www.EducationalOptions.com.

I also want to mention that if you have ever sent us an email but did not hear back from us, please try again! We make a point of responding to every inquiry or comment within at least a day or so. I mention this particularly because we have recently had some problems with our email hosting system. We just learned that responses to an email from dr.ruf@talentigniter.com may not have gotten back to her. We regret this problem, but it has been remedied and we encourage anyone who experienced that difficulty to try again.

Best wishes,

Kathy Hara, Editor
Our Global Ocean


As they have done in years past, last week Dr. Ruf and her husband attended the annual Nobel Conference at Gustavus Adolphus College in St. Peter, MN. This year's subject, Our Global Ocean, was particularly compelling. Videos of the presentations are now available online, and Dr. Ruf highly recommends taking the time to watch them.
Making Science Real
Last month, the Catlin Seaview Survey deployed two separate expedition teams to visit 20 representative reefs along the Great Barrier Reef and Coral Sea. This is a game-changing scientific study in which the teams will record and analyze the reefs, and is especially important when one realizes how the reefs are disappearing. You can follow the teams online - they also post Twitter, Facebook and Google+ links on their website.
Essays on Fragmented Families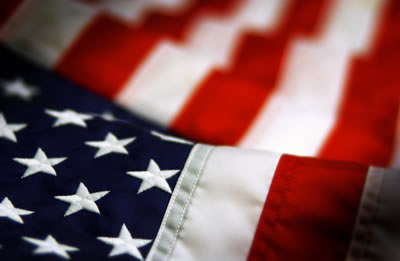 Dr. Ruf was once again invited to participate in an essay symposium with the Center of the American Experiment. The topic this time is Fragmented Families and Splintered Classes: What Minnesota and the Nation Might Come to Look Like, and Dr. Ruf's essay is entitled "Knowing What Makes Men and Women Tick." It should be available online as of today.
Gifted Child Magazine
Dr. Ruf was recently interviewed on Skype by Dr. Alex Davidovic, founder of the Gifted Child Magazine. The topic centered on the importance of identifying at an early age whether a child is gifted.
Dr. Davidovic lives and works in Australia, and has only recently started up his magazine. He has asked Dr. Ruf to be a contributor to Gifted Child, and Issue #3 features this video: http://www.youtube.com/watch?v=oYMM68Dnngc&feature=vmdshb.
Train to Facilitate Parent Groups
In 1981, SENG (Supporting Emotional Needs of the Gifted) established guidelines for Model Parent Groups, which are structured to bring together 10 to 20 interested parents of gifted and talented children to discuss such topics as motivation, discipline, stress management, and peer relationships. The groups meet weekly for about 10 weeks and the sessions are organized around the book A Parent's Guide to Gifted Children.
Training to become a facilitator is coming up soon in San Diego - October 26 and 27 - and there is still time to register. For more information, go to SENG's website.
Feeling Like an Imposter
It is not uncommon for gifted and high achieving people to feel they are imposters, that they have everyone fooled as to their true abilities. Ian at Byrdseed, a website dedicated to differentiating instruction for high-level learners, has written an interesting article about Imposter Syndrome. He especially urges parents and teachers to make their kids and students aware of Imposter Syndrome and how it may be affecting them.
Mensa Mind Challenge Month
October is Mind Challenge Month for American Mensa. To celebrate, they are offering a BOGO deal on testing: applicants ages 14 and up can take the test with a friend or relative, and the two pay only one testing fee! (Be aware that the Mensa test is normed for people ages 14 and up. They will not administer it to anyone younger than 14, so kids under that age must use prior evidence to join.)
Minnesota Mensa has several testing sessions set up over the month to get folks ready to join. If you are interested in taking the Mensa test and/or finding out more about this deal, visit http://mnmensa.org/testing.html. There is a lot of information there to guide you through the process.
Fun Grammar Practice
No Red Ink is a website designed to help kids improve their writing skills. You have to sign in to the site first, either as a student or a teacher - although they are working on setting up an application for parents, as well. Teachers can use the site with their class, and their students can sign up to participate in that class.


To try out the site, I signed in as a 9th grader, chose three categories (Harry Potter Movies, Classical Music and U.S. Presidents) and then decided I needed practice with commonly confused verbs. (I'm happy to report I got 5 out of 5 correct!)
Using No Red Ink is pretty intuitive, so you might want to check in and see what it has to offer.
In Minnesota: MCGT Conference
Dr. Ruf will be speaking about "Levels of Giftedness: How Unusual Is Your Child?" at next month's MCGT Conference. The conference will be all day Saturday, November 10, at Terrence Murphy and Opus Halls, on the Minneapolis Campus of the University of St. Thomas.
Dr. Ruf and I will also be staffing a table at the conference, so I hope you will stop by and introduce yourself! Feel free to ask questions about Educational Options services, and learn more about TalentIgniter, the Ruf Estimates of Levels of Gifted Online Assessment, and the free Milestone Tracker. And before you leave, be sure to enter a drawing to win one of two free coupons for the Ruf Estimates and sign up for the free monthly newsletter. In addition, Dr. Ruf will be selling and autographing copies of her award winning book, 5 Levels of Gifted: School Issues and Educational Options. Bring your own copy to be autographed if you already own it.
Dr. Ruf's speech will be from 10:45 to 11:45 a.m. (Session I). Attendees will receive complimentary coupons to try the Ruf Estimates on their own or to give to a friend or relative.
Visit www.EducationalOptions.com to learn about how Dr. Ruf's 4-Step Process will empower you to get your bright child's needs met. The website also includes many articles written by Dr. Ruf and others about gifted issues; categorized lists of books recommended for those seeking more information about their gifted children and themselves; Dr. Ruf's speaking schedule; an archive of this monthly newsletter, beginning in 2006; and more.



TalentIgniter invites you to browse the many features offered on its website, including the following:
5 Levels of Gifted: School Issues and Educational Options
Formerly titled Losing Our Minds: Gifted Children Left Behind), 5 Levels of Gifted, published in 2005 by Great Potential Press, combines four years of data gathering from 50 families
78 children with nearly 30 years of research and experience in the field of giftedness, individual differences, and high intelligence. The book is aimed primarily at parents and vividly describes the upper 10 to 15 percent of the intellectual continuum in human beings from birth to adulthood as manifested in their behaviors, thoughts, accomplishments, and test scores. She introduces the concept of Levels of Giftedness and makes it very clear how many factors contribute to a person's intellectual levels and achievement.
Keys to Successfully Raising the Gifted Child
You know your child is gifted. But how does that impact day-to-day life and your role as a parent?
Written by Deborah L. Ruf, Ph.D., and Larry A. Kuusisto, Ph.D., Keys to Successfully Raising the Gifted Child is for parents who are new to the idea that their children might be intellectually advanced or gifted. This ebook addresses important parenting issues, including what to actually tell your child about his or her giftedness, how schools approach learning differences, best ways to provide emotional support, sibling rivalry, and more.
The book delivers lots of provocative information that will lead to hours of good discussion, debate, and further investigation and research by group or class participants studying the gifted and talented.