August 2012
Educational Options


& TalentIgniter

Newsletter



Besides her years of expertise as an educational consultant, Dr. Ruf also is well established as a national and international speaker on all issues of giftedness.

Dr. Ruf has posted the third in a series of blogs on

TalentIgniter.com/blog

titled

"Good Schools-and College-Are the Way to Financial Success, Right?"

The series is

Does Intelligence Matter?

In August Dr. Ruf will participate in a "

Conversations with Mensa

" podcast with Dr. Joyce VanTassel-Baska.

Available early this fall, an article by Dr. Ruf will appear in The Center for the American Experiment's published symposium. The subject is "Fragmented Families and Splintered Classes: What Minnesota and the Nation Might Come to Look Like."

Greetings!

Greetings to all our readers! I hope everyone is keeping cool.

For those who have not yet visited us on Facebook, we have a limited time offer. From today until August 14, "like" us by clicking on the like button above, or visit us at Facebook.com/TalentIgniter, and we will send you a coupon for a free copy of Dr. Ruf's ebook, Keys to Successfully Raising the Gifted Child. (If by any chance you don't hear from us within a week after liking us, please send me an email.)

Enjoy the last weeks of summer!

Kathy Hara, Editor
Kids Save the World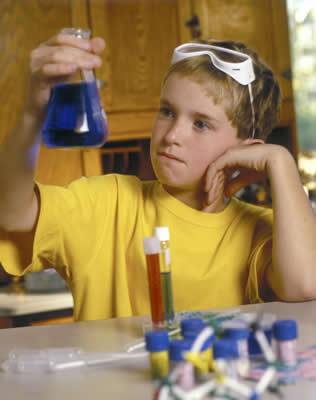 MSN Causes has been publishing many inspiring stories of individual heroism from many different walks of life. But the subjects of these stories have all been adults. Now MSN Causes is turning the spotlight on kids.
Our publisher, Great Potential Press, has pointed us to this online article, which features portraits of 16 kids who are making a difference in the world. Each child has taken up a cause, from building a better school bus, to fighting fast food. Inspiring indeed.
Value of Exclusive Gifted Programs
"When each family can customize their child's education, they have less of a need to work within the system to fix problems," says our friend Aileen Horwath in her recent blog about The Value of Exclusive Gifted Programs. As a consequence, she continues, "Gifted programs are now viewed (and taught) not as classes for students that are truly gifted but instead as enriched curriculum with superior instruction that is beneficial to all students."
The rest of her insightful blog, along with many others, may be found on her website, Alternative Multiverse: Significantly Gifted Kids and Their Worlds.
Genius in Children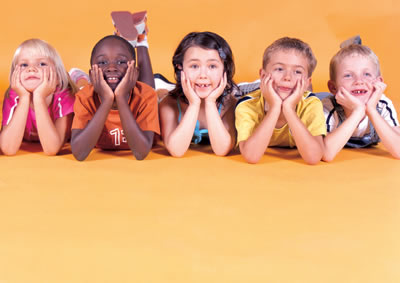 Rick Ackerly, who has a Master's Degree in Education from Harvard University, has over 40 years of experience working with students, teachers and parents in his roles as principal, father and education consultant. He also travels around the country speaking to parent and school groups. In addition, he writes a weekly blog for his website, The Genius in Children. The topics of his blogs range from Achievement to Violence, which includes 17 blogs on giftedness.
Ackerly wants to remind educators that "[w]e are in the business of growing self-confident learners who have a sense of their own mission in the world and who can merge their desires with the needs and wants of others."
When you visit this website, make sure to click on the tab,
Our Socratic Oath.
Online Learning Program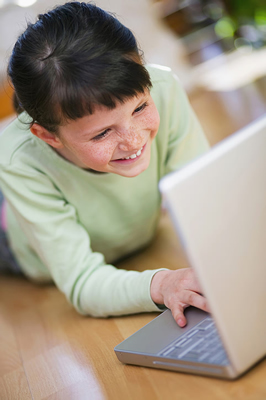 It is too late to enroll in the Summer Institute for the Gifted 2012 residential and day programs. But it is possible to get in to the SIG Beyond Online Learning Program! This is an exciting 10 week online program for Gifted and Talented students, with courses that offer students curriculum beyond what is offered during the school day, are wide ranging in potential interest areas for individualized learning, and engage students in hands-on learning while applying school content through speaking, writing, researching, analyzing, reasoning and questioning. Available for students ages 10 to 14, session dates are Tuesdays from October 2 - December 11, 2012. Registration deadline is September 21, 2012.
Boys and Diversity
David Brooks begins his opinion column in the New York Times, Honor Code, by imagining if Henry V went to American schools today. "By about the third week of nursery school," says Brooks, "Henry's teacher would be sending notes home saying that Henry 'had another hard day today.' He was disruptive during circle time. By midyear, there'd be sly little hints dropped that maybe Henry's parents should think about medication for attention deficit hyperactivity disorder. Many of the other boys are on it, and they find school much easier."
Brooks looks at how gifted girls and boy - but mostly boys - often do not fit into the typical classroom, and respond by disengaging and rebelling. It's an interesting and insightful article.
Perennial Math
In October 2011, we wrote in this newsletter about Perennial Math, an online membership competition. This year some positive changes have been made. Besides revamping the website, they are adding 3rd grade for the monthly competitions that run from November through February. There will be 3 levels of competition: Rookie (grades 3-4), Intermediate (grades 5-6) and Advanced (grades 7-8), with up to 30 members for each team.
In addition, there are now monthly Virtual tournaments on Saturdays, and membership is not required. These are in a video conferencing format with either teams of up to 4 players or individual students.
"I hope we grow even more this year," says Sylvia Dean, creator of Perennial Math. "Our nation is depending on these wonderful kids to be great problem-solvers in the future and I want them to be ready to face the challenges before them."
In Minnesota: Revisiting State Parks
Here's a nice website started by Scott Jamison who has, over the last 10 years, taken his seven children on trips to visit over 100 state parks. Now he's writing about them. His goal is to impress upon people why they should go to the Minnesota State Parks, what they should do when they get there, and which of the parks he considers the best. Photos are included.
In Minnesota: Women's Support Group

A friend of ours, Megan Bearce, is a therapist whose specialties include working with gifted girls and women. She is now considering forming a support group for women whose partners are super commuters where the partner's job dictates they live out of town during the week or for longer stretches of time.
Some of her initial thoughts involve bi-monthly sessions of an hour and a half in her Edina office, possibly taking place over the lunch hour.
If you are interested in learning more, you may contact Megan Bearce at therapist@meganbearce.com or

612-356-4789

.
Visit www.EducationalOptions.com to learn about how Dr. Ruf's 4-Step Process will empower you to get your bright child's needs met. The website also includes many articles written by Dr. Ruf and others about gifted issues; categorized lists of books recommended for those seeking more information about their gifted children and themselves; Dr. Ruf's speaking schedule; an archive of this monthly newsletter, beginning in 2006; and more.



TalentIgniter invites you to browse the many features offered on its website, including the following:
5 Levels of Gifted: School Issues and Educational Options
Formerly titled Losing Our Minds: Gifted Children Left Behind), 5 Levels of Gifted, published in 2005 by Great Potential Press, combines four years of data gathering from 50 families
78 children with nearly 30 years of research and experience in the field of giftedness, individual differences, and high intelligence. The book is aimed primarily at parents and vividly describes the upper 10 to 15 percent of the intellectual continuum in human beings from birth to adulthood as manifested in their behaviors, thoughts, accomplishments, and test scores. She introduces the concept of Levels of Giftedness and makes it very clear how many factors contribute to a person's intellectual levels and achievement.
Keys to Successfully Raising the Gifted Child
You know your child is gifted. But how does that impact day-to-day life and your role as a parent?
Written by Deborah L. Ruf, Ph.D., and Larry A. Kuusisto, Ph.D., Keys to Successfully Raising the Gifted Child is for parents who are new to the idea that their children might be intellectually advanced or gifted. This ebook addresses important parenting issues, including what to actually tell your child about his or her giftedness, how schools approach learning differences, best ways to provide emotional support, sibling rivalry, and more.
The book delivers lots of provocative information that will lead to hours of good discussion, debate, and further investigation and research by group or class participants studying the gifted and talented.