July 2012
Educational Options


& TalentIgniter

Newsletter
Besides her years of expertise as an educational consultant, Dr. Ruf also is well established as a national and international speaker on all issues of giftedness.

Dr. Ruf has posted the second in a series of blogs on

TalentIgniter.com/blog

. The subject is "How Does My IQ Affect Me?" The third blog will appear soon.

On June 15 Dr. Ruf was interviewed by Dr. Roya Klingner of

The Bavarian Centre for Gifted and Talented Children

. Click here for the

video

regarding What You Need to Know About Gifted Children.

In August Dr. Ruf will participate in a "

Conversations with Mensa

" podcast with Dr. Joyce VanTassel-Baska.

Available early this fall, an article by Dr. Ruf will appear in The Center for the American Experiment's published symposium. The subject is "Fragmented Families and Splintered Classes: What Minnesota and the Nation Might Come to Look Like."

Greetings!

The weather has been wreaking havoc across our country this summer. Here in Minnesota, we had an abundance of rain - too much up north - and temperature highs in the three digits.

So we hope our readers remain cool, dry and safe.

On a much happier note, Dr. Ruf is pleased to share a few photos from her son and new daughter-in-law's July 4 wedding. Joe and Naomi opted for a Star Wars wedding, and everyone dressed accordingly.

Best wishes to you all for a wonderful summer!

Kathy Hara, Editor
Name the Milestone Tracker Contest!
The Beta phase is now over for our wonderful new, free product, the Milestone Tracker. It is on our website and is available to anyone and everyone to sign up
and use.

But we're wondering if we might not want a more unique name. Can you think of something catchy that still describes what we offer? If so, and if we use the name, the winner of this contest will receive a free Ruf Estimates of Gifted Online Assessment. So send us your ideas!
Remember, TalentIgniter's Milestone Tracker is free, and all you have to do is sign up. You can post information about your children, whatever their age, such as milestone information and growth rates, and you can make journal entries and post photos. You can also selectively share your information with close family and friends. Your information is completely protected by your own password, and your account is yours to keep.
Grandparents, you can keep your own Milestone Tracker, too! Post your own photos and write in the journal about all the adorable things your grandchildren have said and done. In time, this will be a treasure you'll be so glad to have.
National Parenting Gifted Children Week
In celebration of National Parenting Gifted Children Week (July 15-21), Great Potential Press is
running a series of guest blog posts, featuring leading professionals in the gifted field taking on the biggest issues in gifted education and childhood development today.
To start things off, Dr. James Webb will discuss the hot-button topic of harsh punishment and its effects on children's emotional and mental development. Click here for a sneak preview. http://www.greatpotentialpress.com/blog
In other news, Great Potential Press is celebrating 30 years of providing quality informative and unique materials to parents and teachers of gifted learners. To commemorate this event, in July and August they are offering 30% off all regularly priced merchandise. Visit their website for more information.
Spoiling Our Kids
Do we coddle our kids? Do we tie their shoelaces when they are perfectly capable of doing it themselves? Does it matter?
Elizabeth Kolbert examines these questions and more in her interesting article, "Spoiled Rotten: Why do kids rule the roost?" that was recently published in the New Yorker Magazine.
Celebrate Being Different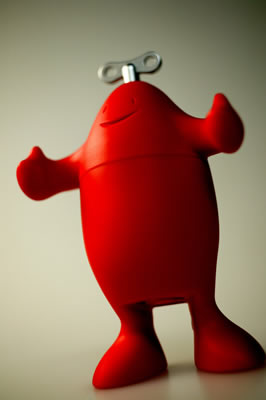 A gifted friend occasionally posts a "Positively Positive" quote on her Facebook page. I want to share one of her recent posts, a quotation by Maggie Lyon, which I'm sure she won't mind my sharing: "Celebrate being different, off the beaten path, a little on the fringes, your own special creation. If you find yourself feeling like a fish out of water, by all means find a new stream, but DON'T change who you are. BE who you are."
Video of Mensa Foundation History
The Mensa Education & Research Foundation is a philanthropic, non-profit organization committed to the pursuit of excellence in the areas
of intelligence. For 40 years, its vision has included the advancement of knowledge and education and the recognition of those who contribute to that advancement. The Mensa Research Journal was first published in 1969, with the scholarship program beginning in 1973, followed by the Colloquium in 1982.
Go to YouTube for a short video on the founding and history of the Mensa Foundation.
Social Science Space
Social science is the study of society and human behavior. This field of study ranges from anthropology to criminology, history to international relations. At its best, this field of study leads to public policy that will contribute to improved quality of life. Now Social Science Space aims to turn a spotlight on the value and impact of social science by bringing social scientists together in an online social network and forum. The site features blogs, discussions, videos, reports, and more. It also includes the recent launch of Social Science Bites, a new series of podcast interviews with eminent social scientists.
Social Science Space was founded by SAGE, a leading international social science publisher, as part of a series of activities and events to enhance the understanding of society, individuals, groups and cultures.
Mental Exercise
I have been experiencing more and more "senior moments" these days - and I'm not referring to anything from high school. So an article at usatoday.com caught my eye. It appears that, like aerobics for the body, one can do neurobics for the brain! We've probably all heard that doing crossword puzzles is good for keeping the brain working, but who knew that using your nondominant hand to brush your teeth is also beneficial? The article is Mental Exercises Key to Better Brain Function, and was written by Robin Erb of the Detroit Free Press.
By the way, I found this article in Mensa Brainwave, a weekly news brief delivered to my inbox. Click on the link if you want to subscribe.
In Minnesota: Chess

Tournament

This Weekend

For your young son or daughter who likes to play chess, there will be a Chess Tournament this weekend in Burnsville, Minnesota. The 6th Annual Chess Tournament is scheduled for Saturday, July 14, and is for a good cause - it's a fundraiser for the Padeia Academy Gifted and Talented Program.
For more information, go to www.panoprog.org, click on 2012 Calendar of Events, and scroll down.
Visit www.EducationalOptions.com to learn about how Dr. Ruf's 4-Step Process will empower you to get your bright child's needs met. The website also includes many articles written by Dr. Ruf and others about gifted issues; categorized lists of books recommended for those seeking more information about their gifted children and themselves; Dr. Ruf's speaking schedule; an archive of this monthly newsletter, beginning in 2006; and more.



TalentIgniter invites you to browse the many features offered on its website, including the following:
5 Levels of Gifted: School Issues and Educational Options
Formerly titled Losing Our Minds: Gifted Children Left Behind), 5 Levels of Gifted, published in 2005 by Great Potential Press, combines four years of data gathering from 50 families
78 children with nearly 30 years of research and experience in the field of giftedness, individual differences, and high intelligence. The book is aimed primarily at parents and vividly describes the upper 10 to 15 percent of the intellectual continuum in human beings from birth to adulthood as manifested in their behaviors, thoughts, accomplishments, and test scores. She introduces the concept of Levels of Giftedness and makes it very clear how many factors contribute to a person's intellectual levels and achievement.
Keys to Successfully Raising the Gifted Child
You know your child is gifted. But how does that impact day-to-day life and your role as a parent?
Written by Deborah L. Ruf, Ph.D., and Larry A. Kuusisto, Ph.D., Keys to Successfully Raising the Gifted Child is for parents who are new to the idea that their children might be intellectually advanced or gifted. This ebook addresses important parenting issues, including what to actually tell your child about his or her giftedness, how schools approach learning differences, best ways to provide emotional support, sibling rivalry, and more.
The book delivers lots of provocative information that will lead to hours of good discussion, debate, and further investigation and research by group or class participants studying the gifted and talented.