June 2012
Educational Options


& TalentIgniter

Newsletter
Besides her years of expertise as an educational consultant, Dr. Ruf also is well established as a national and international speaker on all issues of giftedness.

Dr. Ruf has posted the first in a series of blogs on

TalentIgniter.com/blog

. The subject is "Does Intelligence Matter."

On Friday, June 15, at 10:00 a.m., Dr. Ruf will be interviewed by Dr. Roya Klingner of

The Bavarian Centre for Gifted and Talented Children

. Check Educational Options'

Upcoming Appearances

for details after June 9.

Dr. Ruf will participate as a special guest and presenter at the

12th Asia Pacific Conference on Giftedness

July 14-18 in Dubai, UAE.

Greetings!

There will be no summer doldrums at Educational Options this year! We have an amazing lineup of events, and we hope you will join in the fun where you can.

To begin with, TalentIgniter is offering a new product, our Milestone Tracker. It's still in the Beta Version, and so we invite you to try it out and let us know what you think. Read more in the article below.

Perhaps many of you will remember when Dr. Ruf participated in a Global Virtual Meeting for Gifted Education in Secondlife in January 2011. Dr. Roya Klingner, organizer of that event for The Bavarian Centre for Gifted and Talented Children, has now invited Dr. Ruf to participate in a video interview that will take place Friday, June 15, at 10:00 a.m. Central Daylight Time. I'm sorry that we don't have more information for you, but we will post the details on our Educational Options website as soon as we know (and/or as soon as my son fixes my computer on June 9 so I can access the website software!). In any case, the interview will be available online thereafter, and we will publish that information on our website and in our next newsletter.

The most exotic (and hottest) event will occur July 14 to 18. Dr. Ruf was recently invited to be a special guest and presenter at the 12th Asia Pacific Conference on Giftedness in Dubai, United Arab Emirates. We await details, but expect this to be an exceptional educational experience.

Sometime in August, Dr. Ruf will participate with Dr. Joyce VanTassel-Baska in a "Conversations with Mensa" podcast on the gifted. Details to follow.

Dr. Ruf has been invited by Pearson Education to to help field test previously identified gifted children for the norming sample for the updated Wechsler Intelligence Scale for Children, Fifth Edition (WISC-V). This will begin sometime in August and probably continue through October. More information to follow.

The Center for the American Experiment has invited Dr. Ruf to contribute to their newest published symposium, tentatively titled "Fragmented Families and Splintered Classes: What Minnesota and the Nation Might Come to Look Like," to be available early this fall.

But wait, there's more! On a personal note, some exciting events are in store. Dr. Ruf will take on the persona of Queen Amidala for her youngest son's Star Wars-themed wedding on July 4. And her middle son and daughter-in-law will make her a grandmother for the second time at the end of the summer.


So at the threshold of an exciting and fulfilling summer, we wish a wonderful summer for you, as well!

Kathy Hara, Editor
TalentIgniter's Newest Product - Milestone Tracker
We are currently in the Beta phase of a wonderful new, free product, our Milestone Tracker. You could think of this as an online baby or child book, but it is so much more . . . and it will continue getting better and better as we hear from you and add features in the future.
So if you have young kids even up to college-aged children, and are willing to give us some feedback, please try out TalentIgniter's Milestone Tracker. You may enter milestone information, enter growth rates, make journal entries, and post photos. You can also selectively share your information with close family and friends. Plus you can customize how it looks and also earn badges. Your information is completely protected by your own password, and your account is yours to keep.
If you already have a TalentIgniter account, simply login to your account, click on the My Hub tab at the top, add a Family Member, then click on View/Update Milestone Tracker, and proceed. If you've forgotten your account details, you can request a new password automatically (click on Request new password link).
If you do not have an account with TalentIgniter, simply sign up for a free account.
When you have had a chance to play with the Milestone Tracker, please let us know what you think by using the Send Feedback link and form.
Thank you so much for your help. Your suggestions will help us provide an excellent tool for families to keep and protect those precious memories of their children.
WeAreGifted2
Dr. Joy Davis, an author with Great Potential Press (our publishers), has a blog that many of you will find interesting and useful. The blog, WeAreGifted2, provides a site for advocates of culturally diverse gifted learners, children and adults, to share concerns, resources and connect with each other. Dr. Davis will keep readers updated with national programs, research, resources that will empower you to become better advocates and to help us gain equity and excellence in gifted education for all children and youth in every school district and community in America!
Multiplication Times Fun
If your child is ready to learn the multiplication tables this summer (or later), here's a fun site for self-teaching. In fact, I ended up spending way too much time at this site with a penguin dipping ice cream cones.
In other words, multiplication.com looks like a fun way to learn multiplication. First you pick the lesson you want to learn (for instance, 4x5), which sets up the visual aspects of five fish in four aquariums (or four fish in five aquariums). Then there is a little story that helps you remember the question and answer. Then there are online games to play in the form of quizzes, and more.
One Teacher's Experience with Evaluations
Are you interested in the debate over teacher evaluations? Here's one teacher's viewpoint that I found compelling. In an editorial appearing in the Opinion Pages of the New York Times Sunday Review (3/3/12), William Johnson writes his "Confessions of a 'Bad' Teacher." He discusses how easy it is for good teachers to lose their confidence.
Teaching Math to Your Young Homeschooler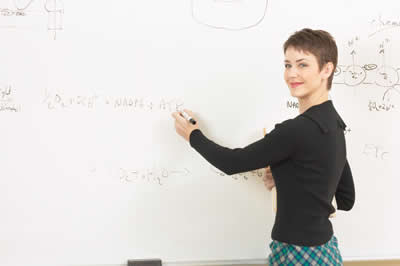 Educational Technology
Here's a website that should be of interest to both educators and parents. It's Educational Technology and Mobile Learning, founded by Mohamed (Med) Kharbach of Halifax, Canada. Kharbach is both a teacher and an expert in technology, and has combined these talents in putting together a resource of free educational web tools and mobile apps. His site has kids activities, online games for kids, Google tools, and much more - including his eBook PDF about Great Free Educational Kids-Safe Websites. Definitely worth a look!
Writing Forum for Youngsters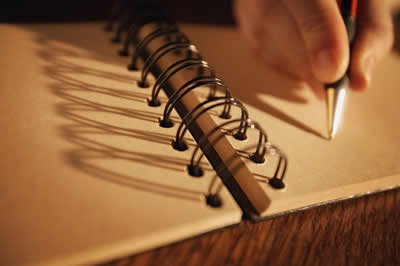 If your kid writes for the pure pleasure of it, then summer is a great time to let him or her loose with writing materials. And maybe a good online resource or two. The Young Writers Society is an online forum where your budding writer can post works in progress and get some feedback. Log in and see if this is a good writing community that will support your child's creativity.
Visit www.EducationalOptions.com to learn about how Dr. Ruf's 4-Step Process will empower you to get your bright child's needs met. The website also includes many articles written by Dr. Ruf and others about gifted issues; categorized lists of books recommended for those seeking more information about their gifted children and themselves; Dr. Ruf's speaking schedule; an archive of this monthly newsletter, beginning in 2006; and more.



TalentIgniter invites you to browse the many features offered on its website, including the following:
5 Levels of Gifted: School Issues and Educational Options
Formerly titled Losing Our Minds: Gifted Children Left Behind), 5 Levels of Gifted, published in 2005 by Great Potential Press, combines four years of data gathering from 50 families
78 children with nearly 30 years of research and experience in the field of giftedness, individual differences, and high intelligence. The book is aimed primarily at parents and vividly describes the upper 10 to 15 percent of the intellectual continuum in human beings from birth to adulthood as manifested in their behaviors, thoughts, accomplishments, and test scores. She introduces the concept of Levels of Giftedness and makes it very clear how many factors contribute to a person's intellectual levels and achievement.
Keys to Successfully Raising the Gifted Child
You know your child is gifted. But how does that impact day-to-day life and your role as a parent?
Written by Deborah L. Ruf, Ph.D., and Larry A. Kuusisto, Ph.D., Keys to Successfully Raising the Gifted Child is for parents who are new to the idea that their children might be intellectually advanced or gifted. This ebook addresses important parenting issues, including what to actually tell your child about his or her giftedness, how schools approach learning differences, best ways to provide emotional support, sibling rivalry, and more.
The book delivers lots of provocative information that will lead to hours of good discussion, debate, and further investigation and research by group or class participants studying the gifted and talented.