March 2012
Educational Options


& TalentIgniter

Newsletter
Besides her years of expertise as an educational consultant, Dr. Ruf also is well established as a national and international speaker on all issues of giftedness.

Dr. Ruf will speak on Levels of Giftedness at the Minnesota Council for Gifted and Talented (MCGT) Resource Fair Saturday, March 10.

Greetings!

This has been an extremely busy couple of months for Dr. Ruf, and it will continue to be busy throughout the month of March. She has been testing children on the Wechsler Preschool and Primary Scale of Intelligence (WPPSI-IV) on behalf of Pearson Publishing for the purposes of norming the test for determining giftedness. By the time she finishes, she will have tested over 50 children.



We wish to thank all of you who responded to our request for test subjects. Your generosity with your time and energy is so greatly appreciated.



When we made our request, we said that we needed subjects who were, or whose parents suspected they were, in the gifted range. Those children who had not previously been tested were given coupons for the Ruf Estimates of Levels of Gifted Online Assessment. Everyone who took the Ruf Estimates were qualified to proceed with the WPPSI-IV testing.





So, again, thank you all for your interest and help with this project. We will let you know in this newsletter when Dr. Ruf will do norming for another Wechsler test next year.




Best wishes,

Kathy Hara, Editor
An Assessment with Dr. Ruf
Early in her experience as a parent, Dr. Ruf discovered that it was a good thing to get an IQ score for her children. But then all she had, really, was a score. What in the world could she do with that information?


So Dr. Ruf went back to school herself, in order to learn what intelligence was and how to measure it. At the same time, she worked at finding the resources that would help her kids get through the school years as successfully as possible. Ever since then, she has worked at helping other families so they wouldn't have to struggle as she did to find what her kids needed.
Dr. Ruf's goal is and always has been to arm parents with the education and resources to effectively advocate for their children, to help them achieve their full potential and thrive in an environment that suits their specific needs. In so many cases, parents just don't know how much they don't know about the issues of bright children and their relative "fit" in a given educational environment.
For this reason, Dr. Ruf applies a holistic approach in her assessments. Besides looking at IQ, she takes personality, gender, level of knowledge, self-esteem and family dynamics into consideration. In this way, she is able to give families a true picture of what their children need in school and in life, and give the parents the confidence to get their children's needs met.
To see how Dr. Ruf's assessment process works, which includes some recent changes, please visit her Educational Options website.
Jack Kent Cooke Young Scholars
Applications are now available for the Jack Kent Cooke Young Scholars Program. This is a highly competitive national scholarship program that is open for academically talented 7th graders. If awarded, the scholar will be given academic and financial support through high school and college.
Please visit the program's website for more information. The deadline for submitting applications is April 16, 2012.
Gifted Children Can Be Perfectionists
Is your child a perfectionist? Many gifted kids have this trait.


Dr. Sylvia Rimm, an author who has published books through Great Potential Press, also writes an advice column about raising children. In response to a recent question, she discusses ways to help gifted children overcome their fears of making mistakes.
A Book From the Edge
In last month's newsletter, I wrote about the Edge Foundation's Annual Question. Now the book from last year's Question has caught my eye: This Will Make You Smarter: 150 New Scientific Concepts to Improve Your Thinking. Who can resist a title like that? Last year's question, in fact, was What scientific concept would improve everybody's cognitive toolkit?, and 151 thinkers responded with short essays.
If you enjoy reading essays such as this, you might want to check out the Edge's Annual Question website, as every year's responses are compiled into books. I imagine any of these will make us smarter!
Big Think
Last month I featured a website about Strange Maps. Perhaps some of you visiting that site noticed that it was contained within a larger website, Big Think.
Big Think describes itself as a knowledge forum. With the proliferation of sites on the Internet, the founders of Big Think felt that they were drowning in information with nothing to link the larger patterns together. "Here at Big Think, we believe that success in the future is about knowing the ideas that allow you to manage and master this universe of information. Therefore, we aim to help you move above and beyond random information, toward real knowledge, offering big ideas from fields outside your own that you can apply toward the questions and challenges in your own life."
To facilitate this goal, Big Think has a network of 2,000 (and growing) fellows and guest speakers who submit the most important ideas in their particular fields. Each submission must then pass muster with the editorial board before being posted on Big Think's website.
Big Think, by the way, was voted Time Magazine's #1 website for news and information.
Getting Collectively Smarter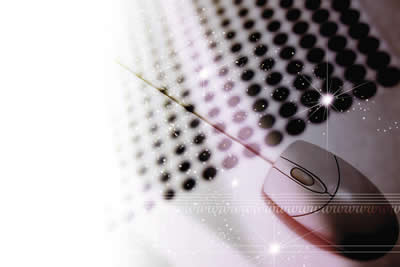 In a recent article appearing in the Boston Review, Lindsey Gilbert interviews open-science advocate Michael Nielsen. It's an interesting article that looks at how the Internet can help advance scientific research when scientists work together, and how it can potentially make us all collectively smarter.
Rethinking Giftedness
Children who show early talent in music or athletics often are identified and supported in order to develop their talents. Why is this attitude more rare in the cases of children who show academic promise? Yet we know that the academically gifted need opportunities to develop their knowledge and skills just as much as athletes and musicians need opportunities to develop their talents.
Rena Subotnik, Paula Olszewski-Kubilius and Frank Worrell write in Psychological Science in the Public Interest, a Journal of the Association for Psychological Science, about Rethinking Giftedness and Gifted Education: A Proposed Direction Forward Based on Psychological Science.
In Minnesota: MCGT Mini-Conference
The Minnesota Council for the Gifted and Talented (MCGT) and the MCGT Homeschoolers Chapter will host a joint event, the eighth annual MCGT Gifted Education Resource Fair and second annual Gifted 101
mini-conference. This event is this Saturday, March 10, at the Edina Community Center.

There will be three workshops available during the Mini-Conference, each presenting at 9:00 a.m. and again at 1:00 p.m. Dr. Ruf will speak on levels of giftedness; Thomas Greenspon will speak on perfectionism and how to deal with it; and Teresa Boatman will speak on young gifted children. The sessions will be geared to parents who are new to the world of gifted.
For more information, visit the MCGT website.
Visit www.EducationalOptions.com to learn about how Dr. Ruf's 4-Step Process will empower you to get your bright child's needs met. The website also includes many articles written by Dr. Ruf and others about gifted issues; categorized lists of books recommended for those seeking more information about their gifted children and themselves; Dr. Ruf's speaking schedule; an archive of this monthly newsletter, beginning in 2006; and more.



TalentIgniter invites you to browse the many features offered on its website, including the following:
5 Levels of Gifted: School Issues and Educational Options
Formerly titled Losing Our Minds: Gifted Children Left Behind), 5 Levels of Gifted, published in 2005 by Great Potential Press, combines four years of data gathering from 50 families
78 children with nearly 30 years of research and experience in the field of giftedness, individual differences, and high intelligence. The book is aimed primarily at parents and vividly describes the upper 10 to 15 percent of the intellectual continuum in human beings from birth to adulthood as manifested in their behaviors, thoughts, accomplishments, and test scores. She introduces the concept of Levels of Giftedness and makes it very clear how many factors contribute to a person's intellectual levels and achievement.
Keys to Successfully Raising the Gifted Child
You know your child is gifted. But how does that impact day-to-day life and your role as a parent?
Written by Deborah L. Ruf, Ph.D., and Larry A. Kuusisto, Ph.D., Keys to Successfully Raising the Gifted Child is for parents who are new to the idea that their children might be intellectually advanced or gifted. This ebook addresses important parenting issues, including what to actually tell your child about his or her giftedness, how schools approach learning differences, best ways to provide emotional support, sibling rivalry, and more.
The book delivers lots of provocative information that will lead to hours of good discussion, debate, and further investigation and research by group or class participants studying the gifted and talented.