We have a lot of great posts, special offers and fun stories on our Facebook page. If you have not already liked us don't wait! Join the hundreds that have and be in the know!



Stacy Szklut joins Rock Paper Scissors Advisory Board!
We are thrilled to welcome Stacey Szklut MS, OTR/L to our growing advisory board. Szklut is an occupational therapist with 30 years of experience working with children. She has taught over 200 workshops locally and nationally. In 2004 she and her husband opened South Shore Therapies, a clinic providing occupational and speech therapy for children with sensory, motor, language and feeding needs. They currently have two locations in Weymouth and Pembroke that offer assessment and ongoing treatment.
To learn more about Szklut visit her website at
Parents Night Out...


Get rid of the clutter! Tips on how to best organize children's bedrooms/ toy rooms!

Presented by Allyne LeFevre
Every New Year brings new beginnings so let 2012 bring you organization! Join us as we welcome super organizer Allyne LeFevre on Wednesday, February 29th at 7pm at Rock Paper Scissors Toy Store.

Legos driving you crazy; dolls and stuffed animals taking over your child's bedroom; clothes, shoes, sports equipment tripping you up??? Com
e on by and learn how Allyne tackles these and other challenges. She will share her tips on containing clutter and showcase some of her favorite tools for organizing. It should be a fun night!

With guidance, focus and a bit of inspiration, Allyne helps clients tackle their mess and create order in their life and living space in a short amount of time. Her mission: to empower and help create order, peace and serenity in your living space. To RSVP to this event call the store at 781.452.7376 or email us at
info@rockpaperscissorsdux.com
Rock Paper Scissors has new winter hours. Please take note
:
Mon. to Sat.- 10:00 to 5:00
Rock Paper Scissors Toy Store
Greetings!
Happy February! There is so much going on for us we do not know where to start. First, Happy early Valentine's Day! We hope February 14th is a fun day shared with loved ones.
We will find ourselves in New York City on Valentine's day at the annual Toy Fair 2012 Show! We cannot wait to uncover all the new toys being revealed at the show this year and bring them into our store for you to enjoy! You would not believe how big the show is! It is held at the Javitz Center in NYC and takes up 2 floors! It is SO MUCH FUN! Be sure to like us on Facebook as we plan to post LOTS of fun pictures of us there checking out our favorite finds!
We are also thrilled to welcome Stacy Sklutz as a new Advisory Board Member! You can learn more about her below. In addition, we welcome guest speaker Allyne LeFevre to Rock Paper Scissors this month as our guest lecturer. We hope you can make it. And stop on by to check out the fun Valentine's at our store, you won't be disappointed.
There is a lot going on in the coming months. So be sure to read the entire newsletter so you do not miss anything!
As always, go out and play!
Kim Panton and Leslie Burton
Help us with your vote! We need your help with the Readers Choice Award...
Help us become #1 in the South Shore. Be sure to vote for your favorite Toy Store... Rock Paper Scissors in Duxbury MA! Here is the link...you need to vote for at least 10 categories to have it count. And please spread the word. Thanks for all your support!!!!
Readers Choice Award Survey
Get some sweet
Valentine's at RPS!

That's right! Rock Paper Scissors has some sweet Valentine's cards, art projects and fun treats just in time for Valentine's Day. If you're tired of the stale cards offered at the big box stores, then check out our fun scratch & sniff, glow & the dark, and airplane making cards.

We also have some fun games such as the Candy Matching Memory Game from Eeboo...

and some fun projects, like the shrinky dink kits from Creativity for Kids....


Still some spots left for our next Toy Testers Group...
A Unique 6 Week Social Skills Building Opportunity
(PreK-K) A.M Session 10:00-10:45,
P.M. Session 1:30-2:15
(Gr 1-2) 3:45-4:45 p.m.
(Gr 3-5) 2:30-3:30 p.m.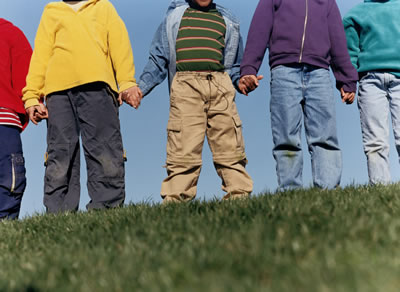 Looking for a unique way to build on your child's social skills abilities? Why not try our Rock Paper Scissors Toy Testers Group? Our next Toy Testers Group starts February 9th and runs for six Thursdays. This special group will be led by Heather Fahey M.Ed, LCSW.
Heather Fahey has spent the past 15 years working in special education and mental health. She holds a M.Ed in special education from the University of Florida and a MSW from Boston University. Her area of concentration is children with social and emotional disabilities. Heather's professional experiences have included public and private school settings, hospitals, and working with families within their homes. She is committed to helping children with social and emotional disabilities, and their families, lead active and fulfilling lives.
Each week the group will focus on one basic social skill area, centered on making friends and what it means to be a good friend, using toys and arts and crafts from the store. Some weeks the group will test toys and crafts the store might consider ordering so they can be the first to "provide critical feedback". A snack will be provided as well.
Please stop by the store for details and to fill out an application. You can also email us at info@rockpaperscissorsdux.com or call the store at 781.452.7376 with any questions.