Announcing the Rock Paper Scissors Social Skills Sessions...


Starting September 28th and 29th!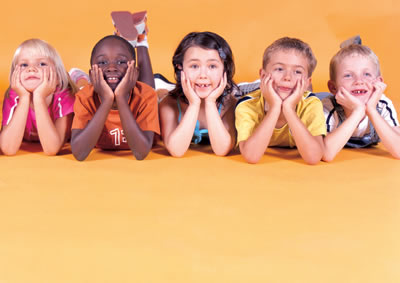 We are thrilled to announce our brand new social skills sessions starting in September. This 8 week social skills group will be led by Christie Leonard, who earned her BFA from the University of Tampa and is currently enrolled in a masters level program at Simmons College in Boston MA.
Each week the group will focus on one basic technique centered on making friends, what it means to be a good friend, and Christie will be using arts and crafts and open dialogue to accomplish this.
Two groups will be running:
Children ages 5 - 7
Wednesdays, Sept 28th
4:30 - 5:15
Children 8 - 10
Thursdays, Sept 29th
4:30 - 5:30
Call the store for more information at 781.452.7376 or email us at Rock Paper.
Featured Toys...

Crazy Building Fun!
Nanoblock has been a huge hit here are Rock Paper Scissors. We can't keep them on the shelf and already placed a new order. We even ordered a bunch of new designs, so come check them out. They should be arriving soon.
Never heard of them? You don't have to be an engineer to create with nanoblock! With these micro-sized building blocks, 3D buildings take shape right beneath your fingers! Watch in amazement as buildings are erected to even the tiniest detail. With over 200 pieces, create a detailed replica of the world famous world sites that fits perfectly in the palm of your hand.
Eye Can Art!
A favorite of ours! Eye Can Art co-founders, Bridget and Shannon, are artists and art educators, and have taken the most successful projects from their classrooms and turned them into easy-to-use kits that teach real art techniques. All of their kits come with clear, illustrated instructions, and are packaged in a beautiful reusable canister.
This little company has won some big awards lately, such as Oppenheim Toy Portfolio Gold Seal awards, Creative Child Magazine's Toy of the Year Award, and Parents' Choice awards.



Rock Paper Scissors Toy Store

More Than Fun and Games

Greetings!

A big thank you to all that visited us during our first few weeks of opening our doors. We've already had to restock many of our items thanks to so many of you supporting us. We are busy buying lots of new fun toys so be sure to stop in during the next few weeks to see all the exciting items we've bought. And don't forget to "like us" on Facebook so you can receive all our updates. Just click on the link to the left.

We have some exciting news to share in this edition. We're thrilled to announce our very own Advisory Board of experts...read more about this below. You can also learn about our very first parents night out lecture series featuring Katie Shamitz from Skills for Living.

In addition, be sure to read all about our classes launching this fall. We are kicking off with two social skills classes and a literacy class! Details can be found below on the social skills sessions. To learn more about the literacy session visit our classes and events page As always, go out and play!

Kim Panton and Leslie Burton
Introducing the Rock Paper Scissors Advisory Board!
That's right, we have developed an advisory board comprised of local experts to help guide us as we develop our vision for Rock Paper Scissors. In addition to lending us advice on super toys we should carry in our store, many of them will be offering lectures and articles through out the year. This is just a start, but here are some great experts helping us out:
Margaret (Peggy) Chapman, Clinical Nurse Specialist, Board Certified, in Child and Adolescent Psychiatric Nursing
Dru Davies, Pediatric Occupational Therapist
Allison O'Connell, First Grade Teacher
Sonia Kelly, Blue River Montesorri School Founder
Holly Richard, Speech Language Pathologist
Katy Shamitz, Skills For Living Founder
Phoebe Teare, child/adolescent counselor
Dr. Jeff Turley, Board Certified Child Psychiatrist
Keri Wilmot, Toy Queen Blogger and Pediatric Occupational Therapist
Geneva Woodruf, Behavior Specialist
Parents Night Out Lecture Series Kicks Off in September...
Social Skills Matter!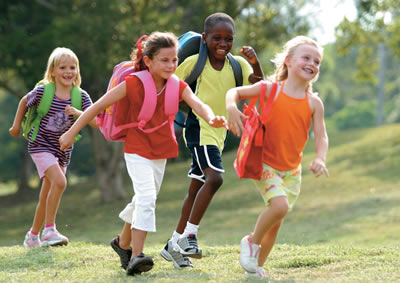 Join Katy Shamitz of Skills For Living on September 20th at 7pm at Rock Paper Scissors as she presents on a timely topic as the new school year starts. As parents, we have so much to think about when it comes to helping our children achieve in school. Reading, number sense, written language, social skills. Yes, social skills!

Social learning touches every aspect of school, from recess to writing. Please join Katy for a conversation about positive social development in children. You can learn more about Katy by visiting her Blog at Skills For Living.
To RSVP to this special event please email us at info@rockpaperscissorsdux.com or call the store at 781.452.7376. Seating is limited.
Rumors...

Written by guest columnist Katie Shamitz
Somewhere around third or fourth grade, the rumor mill starts to churn in elementary schools. Silly little details like who has a crush on who, who is having a birthday party where, and who is who's best friend seem insignificant, but are anything but to the children who chatter about them.

As hurtful as the childhood rumor mill can be, it has nothing on the adult counterpart. Nothing.

I find it horrifying how much chatter goes on between adults about other people's children.

Conversations- with ill intent- take place about behavior, academics, discipline, sexuality, parenting decisions, medical and mental health conditions, disabilities... the list goes on and on and on. Let me be clear- I am not talking about well meaning conversations of concern. I am talking about gossip.

No one is perfect. If adults want to talk about adults, or if kids are gossiping about kids, it's not productive or kind, but at least the target is on a somewhat equal playing field. Adults spreading rumors about kids and teens...it is just not fair.