Message
You can now find past issues of this newsletter on our website www.seattlefoodnut.com
just click on the Newsletter tab.
Fruits & Vegetables--Do They Fill 1/2 of Your Plate?
October is a perfect month to check your fruit and vegetable intake. Filling half of your plate with fruits and vegetables provides the body with important nutrients including fiber, folic acid, vitamins A, C, and E, and postassium. Varying the color of produce at meals and snacks helps to optimize the nutrients received. For those wanting to boost their produce intake, here are several suggestions for incorporating more fruits and vegetables into your daily meals and snacks:
*Fold mushrooms, peppers, tomatoes and onions into your next omelet.
*Fill a bowl with whole fruit and keep it on the kitchen counter.
*Buy fruit in season for peak flavor at an affordable cost.
*Keep berries in the freezer for a quick fruit and yogurt smoothie.
*Serve fresh vegetables with hummus for a satisfying afternoon snack.
*Focus meals around vegetables including stir-frys and soups.
*Add fresh or dried fruit to your cereal in the morning.
Activity of the Month: Zumba
Looking for a way to spice up your fitness routine? Try Zumba! This Latin music inspired dance workout blends up tempo music with fairly simple dance movements to provide an excellent cardio-workout. You don't need to be a great dancer just follow along with the instructor and soon you will be working up a sweat as you jump, slide and move with the music. Look for classes at your local gym or community center.
Event of the Month:
Food Day October 24th
Food Day is almost here. This is a day for Americans to focus on efforts to increase access to healthy, affordable food produced in a sustainable manner. Thousands of events across the country are planned. Click on the Food Day logo to check out events planned in the Seattle area and join in on the effort.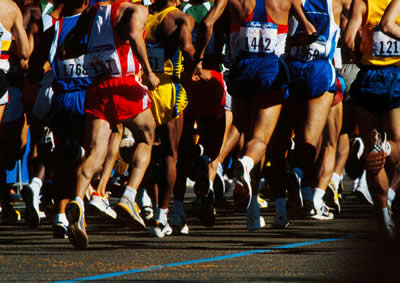 Sports Nutrition Gem:
To Gu or Not to Gu?
Finding an effective way to refuel during competition can often be challenging for endurance athletes. One source of carbohydrates that these athletes reach for is energy gels like gu. Packed in single serving pouches, energy gels are easy to carry and consume. Plus they do provide a quick carbohydrate boost. Yet, before you pick up a pouch and start slurping be sure you have plenty of water on hand. For maximum benefit, athletes using gels need to take in lots of water, about 500ml per 1. 4 oz pouch. Plus, the taste of gu and other gels may not appeal to all. For those interested in gels, try several different types in training and with adequate water and judge for yourself. To gu or not to gu is up to each athlete.
Good luck!
App Of the Month: Grocery IQ Free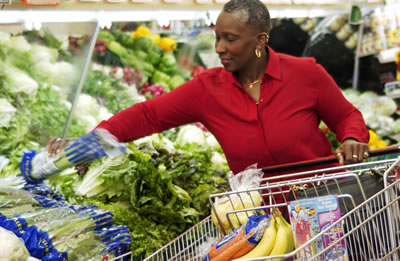 Do you have trouble remembering what you need at the grocery store? Do you make a list and then misplace it before you arrive at the store? Do you wish you could make your grocery store trips more efficient? If you answered yes to any of these questions then the Grocery IQ may be perfect for you. The Grocery IQ simplifies your next trip to the store. Using autosuggest or barcode scanning, you can quickly create a shopping list of frequently purchased items. You can also make lists specific to your favorite stores, organize items aisle by aisle, and print coupons directly from Grocery IQ. Download this app and simplify your next grocery trip.
Available on iPhone, iPad, and Android systems.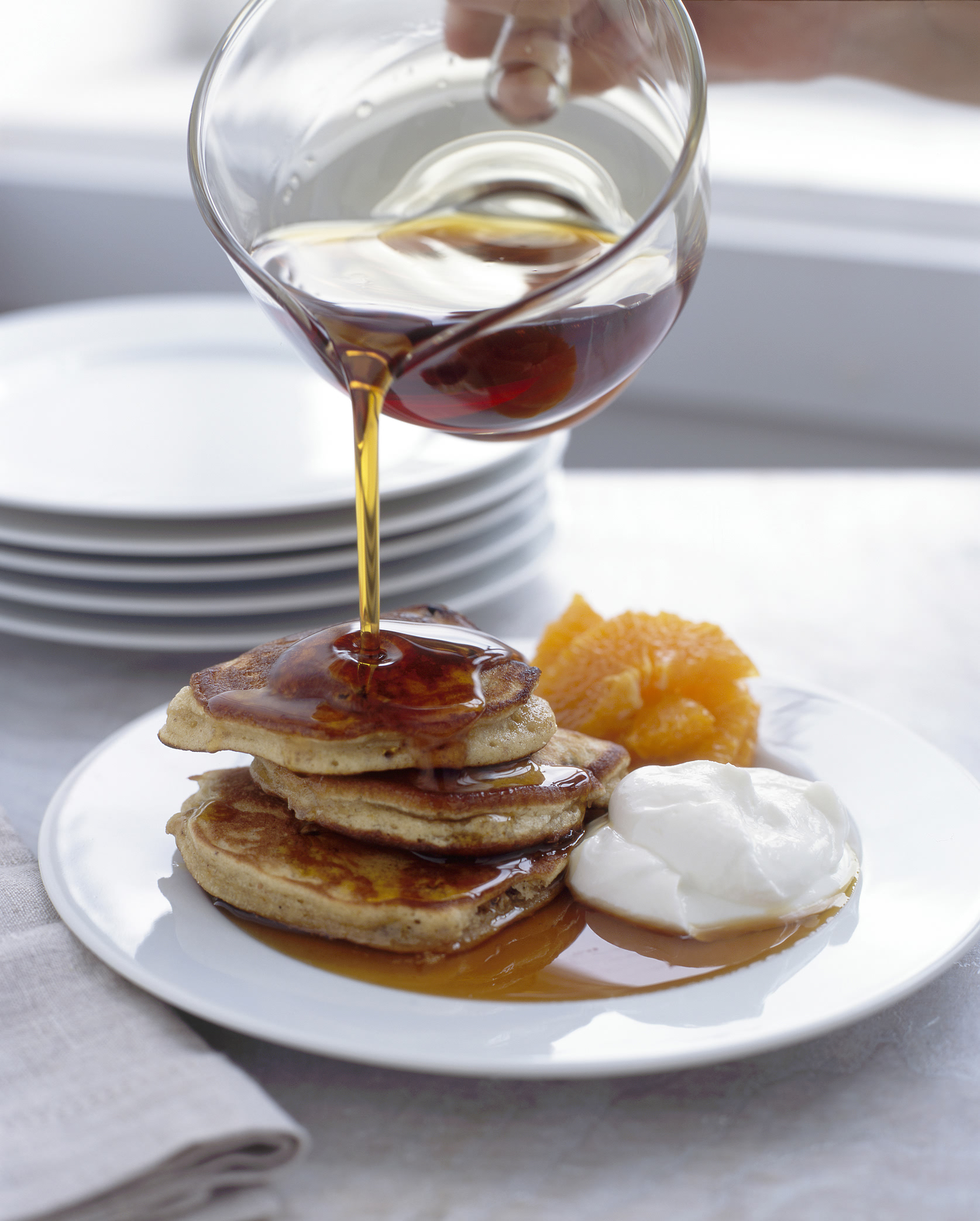 Recipe of the Month: Pumpkin Pancakes
1 1/2 cups whole wheat pastry flour
2 teaspoons baking powder
1 teaspoon ground cinnamon
1/2 teaspoon ground ginger
1/2 teapoon ground nutmeg
1 cup canned pumpkin puree
2 tablespoons dark brown sugar
Blueberries, banana slices, and maple syrup
Preheat griddle to 325F or over medium high heat.
In a large bowl, mix together flour, baking soda, salt, cinnamon, ginger, and nutmeg. In a second bowl, combine buttermilk, pumpkin, egg, oil, vanilla, and brown sugar.
Pour the "wet" ingredients from the second bowl into the "dry" ingredients contained in the large bowl. Genly mix until just combined.
If griddle is not non-stick, brush on 1-2 teaspoons of oil before each set of pancakes. Ladle the pancake batter onto the preheated griddle. Cook until browned on the bottom, about 2-3 minutes. Flip and heat until second side is browned. Remove from the griddle and repeat with remaining batter.
Serve with blueberries., banana slices, and maple syrup.