Birthdays

Mike Shinn - March 7

Sunday, March 11th

Daylight Savings

(Spring Forward)

Saturday, March 17th

St. Patrick's Day

Tuesday, March 20th

First Day of Spring!

One Size (Does Not) Fit All

Dear ,


We have learned over the 26 years of being in business that, for the most part, the cookie-cutter approach does not work for IT management. In fact, not only does it not work but it usually results in frustrated and unsatisfied clients.

Because of this lesson we have made it a priority to be flexible and provide custom solutions for clients that have specific requirements or restrictions. This approach increases the liklihood that the proposed solution will resolve their unique business challenges.

In turn, we have grown to be extremely flexible and often adapt to client requests and requirements that are outside of our standard. We are constantly striving to add value to our clients and have invested in local partnerships in order to make decisions regarding cabling, audio/visual, printing and telecom a simpler, less convoluded process.

We have also invested in our own team, finding engineers who come from various backgrounds so that we have a wealth of knowledge and experience in fields such as voice networks, cabling, computer programing and customer service.

All of these endeavors result in a strong, yet flexible, team who is ready for anything and enjoys the challenge of providing exceptional support and customer service.


Cheers,
John Petote
CEO, CIO Solutions

Check with the Tech - Jalibreaking/Rooting

Question:

I have heard the term 'jailbreaking or rooting' in regards to devices such as phones or tablets, what do these terms mean?

Answer: The term "jailbreak" has worked its way into urban vernacular, but the definition has become somewhat lost in translation. In short, to "jailbreak," or "root" a device is to gain the ability to modify protected system files. The process was dubbed "jailbreaking" shortly after the release of the original iPhone, as many consumers felt that the core processes of the phone were locked away. When Android hit the consumer market, similar steps were taken to gain complete control over the phone's operating system, though this time, the term "root" was used which was an homage to the underlying Linux platform.

There are several benefits to "rooting", "jailbreaking", or "unlocking" a phone, the most well-known of which is the ability to install programs, free of manufacturer restrictions. The drawbacks, however, can be severe. The process to unlock a phone often relies on command line arguments, passed from a computer to the phone while it's in a particular state. These processes can be daunting for many, and even if executed perfectly, run the risk of potentially breaking your phone's operating system, effectively turning your fancy new device into an expensive paperweight (this is called "bricking.")

Additionally, many warranties are voided once a phone has been unlocked, which means you can no longer return the now-defunct piece of hardware.

As with any risky endeavor, it's a matter of personal preference. Should someone decide they want to unlock their phone, there are likely numerous guides available online to assist with almost any model.

Richard Clark
CIO Client Appreciation Party - Save the Date
When:
Thursday, May 17th - 5:30pm - 7:30pm
Where:
CIO Solutions - 150 Castilian Drive, Suite 100 Goleta, CA 93117
Who:
All CIO clients and Employees (plus a guest)
What/Why:
Tour our new office
Meet new members of the CIO team
Taste and judge the CIO Chili Cook-Off Compition
Enjoy Beer/Wine/Beverages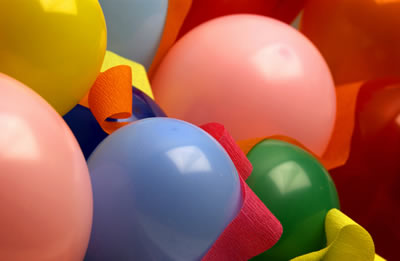 An invite will be in the next newsletter
Questions - contact Hannah
Hope to see you there!
Introducing: CIO Portal
We have launched our newest way to get support from CIO -
Introducing:
The CIO Customer Portal
Use the Portal to:
**Create/submit tickets**
**Check statuses on tickets**
**Send updates on existing tickets**
Here are some tips to ensure you are able to access the portal:
Tip 1: Starting in the right place
You can find the portal by going to portal.ciosolutions.com. We are working to get a login link put on our new website. Update your bookmarks and favorites now!
Tip 2: Clear your Internet temp files
The new portal has a great new look. In order to login and see everything correctly, you will need to clear your web browsers temporary files. If you don't know how to do this, don't worry, our Central Support agents will be happy to help, just give us a call (805-692-6709, option 2).
Tip 3: Username/Password
Your username will be your email address that we have on file. You can click on the 'forgot password' link and you will receive an email with the password that we have set up for you. If you would like to change your password please give us a call (Central Support or our main line).
Tip 4: Don't be afraid to call!
This portal is designed to provide an additional way to contact CIO for support. We are still available via phone (805-692-6709, option 2) or email (support@ciosolutions.com). We were getting requests from our clients to have a way to view statuses of tickets or to submit a low priority ticket. If your request is time sensitive or if you are experiencing an IT emergency please call Central Support.
Any questions or problems please contact Central Support at 805-692-6709, option 2.
Thank you and we hope you find value in this additional resource.
CIO In the News
CIO SOLUTIONS PRESENTS 2ND ANNUAL AWARD FOR EXCELLENCE IN COMPUTER ENGINNERING TO RECEIPENT FROM LA COLINA JUNIOR HIGH SCHOOL
George Hutchinson, a student at La Colina Junior High School, received the 2nd Annual CIO Award for Excellence in Computer Engineering for his Science Fair project.
March 12, 2012 - Santa Barbara - CIO was honored to present La Colina student, George Hutchinson, with the CIO Award for Excellence in Computer Engineering for his project titled "Soduku.exe" which also won Best in Fair (Junior High), Best in Division and a Gold Medal. Hutchinson used different heuristics to find out the fastest, most efficient way to solve Soduku puzzles.
George tested four heuristics and a control: the Single-Possibility Rule (SPR), Apparent Twin Rule (ATR), the Sub-Group Exclusion Rule (SGXR), and Hidden Twin Rule (HTR). He used a Depth-First Search as his control and hypothesized that the HTR heuristic would be the most efficient. Two computers each processed 1000 randomly generated puzzles, cataloging times, and generating summary statistics. The heuristics ranked in a clear order by average time: SPR, ATR, control, SGXR, HTR. HTR was slowest due to its need for excessive looping, so he ended up having to reject his hypothesis.
Click this link for the most difficult puzzle in George's project - Soduku Puzzle
CIO Solutions has been providing IT management and design services to the Tri-County Area since 1986. CIO specializes in helping businesses focus on their core business by designing and managing their IT department. In addition to managing IT networks, CIO also provides consultation on Cloud Services, Enterprise Storage, Virtualization, VoIP Phone Systems and other solutions. More information can be found at www.ciosolutions.com or by calling their office 805-692-6700.
Marketing Contact:
Hannah Rich
CIO Solutions
hrich@ciosolutions.com
805-692-6700 ext. 105
App of the Month: Google Translate (Free)
Translate words and phrases between more than 60 languages using Google Translate. For most languages, you can speak your phrases and hear the corresponding translations.

* Translate text between 64 languages
* Translate by speaking the text instead of typing it (17 languages)
* Listen to your translations spoken aloud (24 languages)
* Display translations in full screen mode to make it easier for others nearby to read
* Star your favorite translations for quick access even when you're offline
* Access your translation history even when you're offline
* Spell out the translation of non-Latin script languages (e.g. Chinese, Japanese, etc..) in Latin characters to read it phonetically (e.g. Pinyin, Romaji)
For iPhones/iPads - http://itunes.apple.com/us/app/google-translate/id414706506?mt=8
For Android Market - https://play.google.com/store/apps/details?id=com.google.android.apps.translate
Product Spotlight: GeoVision Security Cameras - Partnering with Jensen AV
In a 'small town' community like Santa Barbara, it pays to have strategic partnerships with companies like Jensen Audio Visual.
When one of our clients came to us and requested a security camera system we turned to Jensen for recommendations and came up with a cost-effective, feature-rich solution for our client.
We chose the GeoVision line of security cameras which included both indoor and outdoor models for the solution.
Specs:
1.3 and 2 Megapixel lenses
30 fps (frames per second) with resolutions of 1280x1024 (outdoor) and 1920x1080 (indoor)
IR LEDs (Infrared)
Zoom lens
Field of Vision
Outdoor: 68 degrees
Indoor: 110 degrees
Features:
PoE included (no external power supplies needed)
IP cameras (vs. traditional analog)
Low lux rated (capture details in low light)
IR LEDs can be automatically turned on to light a room at night and record in black/white mode.
Day/Night performance
Vandal proof (outdoor only)
Built-in compression of data (makes sure that the bandwidth usage on the network is kept at an acceptable level)
External microphone (outdoor only)
2-way audio (external only)
TV-out support (ourdoor only)
Micro SD/SDHC Card Slot (outdoor only)
Multiple mounting options
Recording software included
Call for Testimonials - CIO New Website
Have something nice to say about CIO?
Send your comments/testimonials to Hannah for our new website!
Thank you in advance
Employee Spotlight: Nicholas Marshall (Marshall) - Field Engineer
Full name: Nicholas Andrew Marshall (Marshall at CIO)
Family Info:
Mother works for CBC Naval Base as a civilian in Military Information Services.
Father is the Director of Maintenance for Ventura Unified School District.
I have an older brother who works for Big Brand Tire.
My fiancé has an Optometrist office in Olympia, WA
Where did you grow up? Oxnard, CA
When did you move to Santa Barbara? Haven't moved yet, but I am looking to move in the near future.
What do you like best about SB? Weather, diverse cultures and lots of things to do.
When did you start working at CIO? Febuaray 6, 2012
What do you like best about working at CIO? I am learning something new on a daily basis. The entire staff has made me feel welcome, and I like the opportunities and challenges we see every day. It feels good to be part of a team of exceptional people.
Dreams/aspirations: I strive to become the best person I am meant to be. I look at each obstacle as a learning opportunity. I just want to look back when I am old with no regrets and self-admiration that I made the best with the time I was given.
Favorite color: Red or Black
Favorite Food: For the time being, Persian Food
Favorite Book/Movie: Book: How to Make Paper Airplanes. Movie: Gladiator or Braveheart
Motto/quotes:
"A clever person solves a problem. A wise person avoids it." - Albert Einstein
"Man cannot discover new oceans unless he has the courage to lose sight of the shore." - André Gide
"Don't cry because it's over, smile because it happened!" - Dr. Seuss

Interesting facts: I am a very good baseball/softball player. I know a decent amount about cars and automative performance. I enjoy snow-boarding any chance I get.