Watch on October 15th, 2011
at 6:00 p.m. to 6:30 p.m. for
Award Gala Highlights.




C

h

annel 12 on Rogers Cable - Channel 129 on Rogers Digital


_________________________________________________________
Opening Doors To The Business Community!


The Greater Oshawa Chamber of Commerce works for ALL businesses in the community - members and non-members. If you are not already a member, we encourage you to become one today.
Click here for details.
Sincerely,
Bob Malcolmson,
CEO & General Manager
Power Within Leadership Mastery Series
"Early Bird" Member Registration Offer
Live in Toronto - ONE DAY ONLY!
Wednesday, November 22, 2011 * 9:00AM to 5:00PM


Everything

you need to know to Improve Productivity Increase Sales, Profitability & Drive Innovation. The Power Within Leadership Mastery series will take place in Toronto on November 22nd, 2011. The Chamber has arranged with the event organizers, Power Within Corp., for members and guests of the Greater Oshawa Chamber of Commerce (GOCC) to receive an "Early Bird" registration discount. Tickets are now available on a first come, first serve basis.

See these extraordinary speakers live in person!
Chris Hughes, Co-Founder of Facebook & Internet Entrepreneur
Rick Belluzo, CEO of Quantum Corporation (Former President & COO of Microsoft)
Billy Beane, Vice President, General Manager Oakland A's
Connie Podesta, Best Selling Author 10 Ways to Stand Out from the Crowd
Les Brown, Author and Peak Performance Specialist
Member Discount:

For a limited time, members and guests of the GOCC can register general tickets at an "Early Bird" rate of $169 plus HST (a $43 savings off the regular rate of $212)!

Ask about Emerald tickets, includes preferred seating and luncheon. "Early Bird" rate is $395 (a savings of $100 off the regular rate $495).

Group Rate: A Great Team Building & Client Hosting Experience.
Purchase 5 tickets and receive a complimentary 6th ticket! Applies to General tickets. Register by phone to receive the group rate.

Register By Phone Call Toll Free 1 866 883-6568 and mention you are a member or guest of the GOCC.

For more information and to Register Online: (Enter Promo Code TO229) please click here.

2012 GOCC Board Of Directors Elections
Close of Nominations - Tuesday, November 1, 2011.
5 Director Positions To Be Filled
Director nominations may be filed at the Greater Oshawa Chamber of Commerce, 44 Richmond Street West, Oshawa, commencing from July 1, 2011 to November 1, 2011 between the hours of 9:00 a.m. and 5:00 p.m. Monday through Friday. Directors will be elected for a three-year term, beginning January 1, 2012 ending December 31, 2014. All active members or member representatives in good standing are eligible to hold elected office. Click here for more informaton.
Networking Your Way To Increased Business
Networking is not about numbers, it is about relationships. People do business with people they know. Below is a list of upcoming events to get you out, building relationships and to keep your business development activities going.
Business 4 Breakfast
Tuesday, October 18, 2011
7:30 a.m. - 9:00 a.m.
YWCA Durham - 33 McGriggor St., Oshawa
"You Are The Speaker"
This is your opportunity to tell other members
about your business and what it can do for them!
Click here for more information and to register.
Women In Business Luncheon
Wednesday, October 19, 2011
Noon - 2:00 p.m.
Mexico Lindo Oshawa
74 Simcoe St., N., Oshawa
Keynote Speaker: Brenda Kelly, Vice
President, Greeley Containment & Rework
This is a WOMEN's only event!
Click here for more information and to register.
Fall Marketplace 2011
'A Business to Business Trade Show'
Thursday, October 20, 2011
Quality Hotel & Conference Centre
1011 Bloor Street East, Oshawa
5:00 p.m. - 7:00 p.m.
Mingle with 150 + other business owners
Hors d'ouevres & Cash Bar; VIA Rail Draw; Door
Prizes. Click here to register.
3rd Annual Curling Funspiel
Wednesday, November 2, 2011
Oshawa Golf & Curling Club
160 Alexandra Street, Oshawa
11:30 a.m.- LUNCH; 12:30 p.m.-1st Draw
Great Networking Event. Don't know how to curl, no problem! Come out and learn or cheer a team on! Price includes two (2) four end games of curling, light lunch and one (1) complimentary drink ticket. Click here for information and to register.
Lunch & Learn
Wednesday, November 9, 2011
Chamber Boardroom
44 Richmond Street West, Suite 100, Oshawa
12:00 p.m. -1:30 p.m.
"Technology Essentials For Small Business"
Facilitator: Ted deVos, President of Simnet.ca This is a FREE members' only event! Only one member representative per member business! Click here for more information and to register.
Member Orientation - JumpStart Program
Thursday, November 10, 2011
Chamber Boardroom,
44 Richmond Street W., Oshawa.
4:30 p.m. to 5:30 p.m.
The Member Orientation gives a great snapshot of the Chamber Member JumpStart Program. New and long-term members will learn how to maximize your membership to make new business connections, market your business, and get involved.This event is open to all Chamber members and their employees FREE of charge.
Click here
for more information and to register.
Want your 2011 Member JumpStart Checklist?
Business 4 Breakfast
Harmony Creek Golf Centre Ltd.
1000 Bloor St., E.Oshawa, ON
Thursday, November 24, 2011
7:30 a.m. - 9:00 a.m.
"Building Business Value - What Is Your
Business Worth And Why You Should Care".
Speaker: Jason Kwiatkowski, Partner, Valuation Support Partners Ltd. Click here for more information and to register.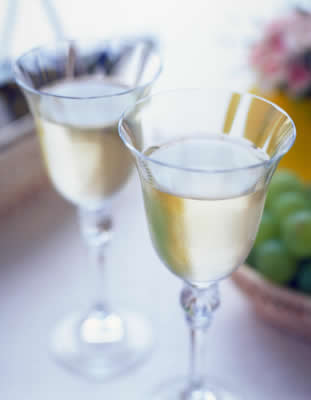 Christmas Wine and Cheese
Tuesday, December 6, 2011
5:00 p.m. to 8:00 p.m.
Officers' Mess - Ontario Regiment
53 Simcoe Street North, Oshawa
Table Top Displays are available. This is a great way to promote your products or services for the busy Holiday Season!
Table Top Displays are limited! Register today!
Need Financing?
Canada Small Business Financing Program
Small businesses are an important part of Canada's economy, but they face unique challenges when seeking financing. The Canada Small Business Financing Program makes it easier for small businesses to obtain loans from financial institutions by sharing the risks with lenders.

The program aims to assist new businesses, encourage expansion, improve access to loans that would not otherwise be available, and to stimulate Canada's economic growth and create jobs.

For more information, visit www.ic.gc.ca/csbfp

Business Of The Month
Lennis Trotter Architect - October 2011
Lennis Trotter Architect, located at 168 Centre Street South in Oshawa has been operating since 1977. Lennis's practice today is very diversified, comprising residential, institutional, commercial and industrial projects. Lennis maintains strong ties to the community through participation in service clubs and volunteer boards. He is a charter member of the Rotary Club of Oshawa Parkwood, Co-chair of the Kid's Safety Village Committee Oshawa, a Past Master in the Masonic Lodge, a member and past officer in his local architects' society and the Community Memorial Hospital Foundation in Port Perry.
On behalf of the Ambassador Committee and the Greater Oshawa Chamber of Commerce, congratulations on being named Business of the Month for October 2011.

Read full story >>>
[Nominate a Deserving Business as "Business of the Month"]
Welcome New Members in

October 2011
The Greater Oshawa Chamber of Commerce is pleased to welcome all new members who joined in October 2011.
ACROMACAfordable Automotive Ltd.Blue Kone Great Lakes Gas Ltd.Catherine Salmers, Barrister & SolicitorElite Sports Tours Inc.Investors Group - Claude JeansonLake Vista DentalLyrecoMechanical AdvertisingOshawa Office Equipment Inc.Out Lounge & EateryPoor Man's Software & Web DesignTaunton Tire (2009) Inc.Vitamin PlusWoodland HomesThe Wynfield Retirement ResidenceVintners Cellar - Oshawa
Click here
for a complete list of members
who have
joined since the Business Directory was published on April 1, 2011.
We encourage you to Shop Members First!
.


ADVANTAGE PROGRAM




FREE listing to promote your own business through our online Member to Member Advantage program.

We encourage members to SHOP MEMBERS FIRST, so what better way to encourage members to do business with you than to offer an incentive! Please email us the details and your business will be featured in our M2M Directory!

Review online M2M offers for additional savings, click here!

Thi

s

Month's Featured Chamber

M

2

M

Offer




Lyreco

M2M Advantage: Lyreco, your top-of-mind office supplier is pleased to offer your company 10% off your first order. Call Cameron Ackerblade, Sales Executive at 1-800-661-4840 xt. 512 for a complimentary review of your office supply program today.
Contribute!




Send us your news! Put an event on the calendar!

Announce something to everyone!

This is a FREE service for members! Promote your business in the next edition of Business Matters, Business Matters eNews or on the Chamber's website, please send the details by email. Copy deadline for eNews is the first of each month, for Business Matters it is the 15th of each month, and for the website, there is no deadline, send it anytime!
Click on logo for
Online Member Directory

Chamber Events

Click here to view all events,
scoll down rigjt
side of home page

Business For Breakfast

Tue. Oct, 18/11 | 7:30

Women In Business Luncheon
Wed. Oct, 19/11 | 12:00

Fall Marketplace 2011

Thu. Oct, 20/11 | 5:00

3rd Annual Curling

"Fun" Spiel

Wed. Nov, 2/11

2012 Board of Directors -

Close of Nominations

Tue. Nov, 1/11


3rd Annual Curling
"Fun" Spiel
Wed. Nov, 2/11

Lunch & Learn
Wed. Nov, 9/11 | 12:00

Membership Orientation - Chamber Member
JumpStart Program

Thu. Nov 10/11 | 4:30

Business for Breakfast
Thu. Nov, 24/11 | 7:30

Christmas Wine & Cheese Tue. Dec, 6/11 | 5:00

Click here to view all events,
scoll down rigjt
side of home page

Management Development Centre (UOIT) Fall Programs

Fri. Sep, 16/11 -

Sat. Dec, 31/11

An Evening With

The Consuls General

Wed. Oct, 19/11

Big Ideas 2011

Conference

Wed. Oct, 19/11 -

Thu. Oct, 20/11

Employment Services For Small Business Owners - Networking Event
Thu. Oct, 20/11

Let's Do Lunch - Raising Funds for Habitat For Humanity Durham
Fri. Oct, 21/11


SmartFutures -
Energy Conference & Innovation Forum
Wed. Nov, 2/11 -
Thu. Nov, 3/11

DRLTB
Customer Service
Seminar Series
Wed. Nov, 9/11

8th Ontario Economic

Summit (OES)

Mon. Nov, 21/11 -

Wed. Nov, 23/11

Special Chamber Rates!
Power Within Leadership Mastery Series
Tue. Nov, 22/11 | 9:00

Durham Tourism Summit and Durham Art of Transition Creative Awards (DACTA)

Fri. Nov, 25/11

Durham Economic
Prosperity Conference

Fri. Nov, 9/12


Humane Society of Durham Fundraiser - Pet Calendar
Sat. Oct, 1/11 -
Thu. Dec, 1/11

Feed The Need In Durham's
1st FUN CAR RALLY ADVENTURE
Sun. Oct, 16/11


Marathon for Grandview Children's Centre
Sun. Oct, 16/11


18th Annual Wing-Fest - United Way
Tue. Oct, 18/11 | 5:45



Seniors Seminar Series

Wed. Oct, 19/11
Wed. Oct, 26/11


Welcome Wagon Expectant Mom Baby Shower
Sun. Oct, 23/11


5K on the Runway
Sun. Oct, 23/11


Festival Of Remembrance
Fri. Oct, 28/11 | 7:00


Curlers Wanted -
1st Annual OSCC
Curling Funspiel
Sat. Oct, 29/11


Corporate Volunteer
Teams Needed -
Annual Fall Yard
Cleanup Day
Sat. Oct, 29/11

Grand Open Ribbon Cutting - Full Life Centre
Mon. Oct, 31/11:30



CMHA Durham - Open House
Tue. Nov, 1/11


NBL - Oshawa Power Home Opener
Thu. Nov, 3/11


Rememberance Day Service - Oshawa
Fri. Nov, 11/11 | 11:00


RMG EXPOSED -
Photography Auction
Sat. Nov, 12/11


2011 Senior Star
National Final!
Mon. Nov, 21/11