The Chamber Works For ALL!


The Greater Oshawa Chamber of Commerce works for ALL businesses in the community - members and non-members. This eNewsletter is made possible from the membership fees we receive from our members. We encourage you to be a member of the Chamber. Your investment ensures that we can continue to be here for YOU!

Click here for details on how to join the Greater Oshawa Chamber of Commerce.
A Must For Any Company In The Tourism Business
DEADLINE: MAY 3, 2010
The Oshawa Visitor's Guide is featured in prominent locations around the Greater Oshawa area and Tourism Information Outlets across Ontario. Available in hard copy and in PDF format on our website, you get great exposure for your advertising dollar. Don't miss this opportunity to be seen by visitors to our community, and those who already live here and are looking for ideas about something new to do close to home. Book your ad space now to be included in the 2010/2011 edition. Call Michelle Lea at 905-728-1683 or 905-433-7854 for more information and advertising options.
Click here
for rate sheet.
Still Time To Book Your Foursome!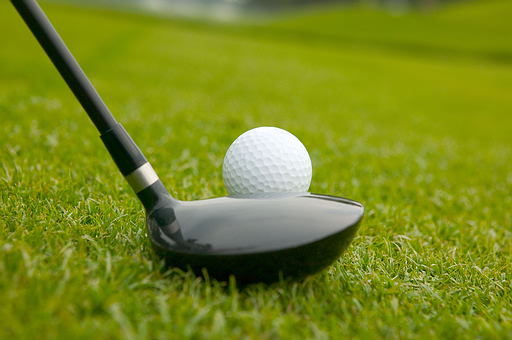 Thursday, May 27, 2010
Oshawa Golf & Curling Club
The Greater Oshawa Chamber of Commerce hosts its Annual Golf Tournament on Thursday, May 27 at the Oshawa Golf & Curling Club from noon to 9:00 pm. Great networking event! Sponsorship opportunities are available - have your company name displayed to more than 144 business people. Don't have a foursome, no problem, give us a call! Price includes 18 holes of golf; power cart, putting contest, driving range, door prizes, raffle prizes, lunch and dinner. For more information or to register,
click here.
[PDF].
Disney's Approach to Business Excellence Event
Thursday September 23, 2010
Holiday Inn Oshawa Whitby Conference Centre
The Greater Oshawa Chamber of Commerce is pleased to announce that it will host a 1 Day
Disney's Approach to Business Excellence
event.
Join your local business community as we welcome the world-renowned
Disney Institute
for an incredible day of learning, insight, and inspiration. This is a rare opportunity to take an inside look at the "business behind the magic" from experienced Disney leaders, who will share the successful business practices and unique philosophies that have made the Disney name synonymous with creativity, quality, and innovation the world over. Mark the date on your calendar and
click here
for more details!.
2010 Durham Economic Prosperity Conference


Friday, November 5, 2010

Ajax Convention Centre

Plans are underway for the 2010 Durham Economic Prosperity Conference to be held on Friday, November 5, 2010 at the Ajax Convention Centre. In an effort to build regional collaboration and maximize economic development opportunities, community leaders from business, academia, labour and government will be invited to attend the half day conference to discuss economic strategies for Durham Region. The 2010 conference will be the third conference held in Durham Region. Visit www.durhamprosperity.org for details on the last two conferences. Mark the date on your calendar and stay tuned for more details to follow!
Buy American Rules
The US Office of Management and Budget has just released the regulations pertaining to the Buy American deal that was reached in February. It is important that Canadian companies who are selling into U.S. markets impacted by the Buy American restrictions understand these rules and share them with their customers.
Documentation
is available which outlines how the regulations are to be applied and may be useful for Canadian firms who find procurement officers that lack an understanding of the new exceptions for Canadian goods.
Business Of The Month - Re/Max Jazz
Dave and Noel Coppins of Re/Max Jazz located at 21 Drew Street, Oshawa are ranked in the top 1% of 20,000+ Realtors in the G.T.A. and are among the top RE/MAX Agents in Durham Region. Dave and Noel do things a little differently. On behalf of the Ambassador Committee and the Greater Oshawa Chamber of Commerce, congratulations on being named Business of the Month for April.
Read more >>>
[Nominate a Deserving Business as "Business of the Month"]




A New Hotel Opens Its Doors In Clarington


The Holiday Inn Express Hotel & Suites Clarington-Bowmanville opened on April 13, 2010. Located minutes away from Highway 401, the 95-room hotel is accessible to businesses such as OPG and St. Mary's Cement as well as attractions like the Bowmanville Harbour Conservation Area and Port Darlington, making the hotel a convenient option for both business and leisure travellers alike.
Chamber Welcomes New Members

The Greater Oshawa Chamber of Commerce is pleased to welcome all new members,
[
click here
for details],
who have joined the Chamber since the Business Directory was published on April 1, 2009. We encourage you to Shop A Chamber Member First!
The new Business Directory has now been printed and will be delivered to all members the first week of April, 2010. Watch for it!

This Month's Featured M2M Discounts


Healthy Gourmet Gifts

- 15% discount on our selection of gift baskets

For complete details on these discounts, and all others offered by the Member-to-Member [M2M] Special Offer Program, or to participate and offer exclusive discounts or special offers click here REMEMBER - discounts are for Chamber members only and their employees.

Chamber Events
Power Within Luncheon with Barbara Walters
Tue. May, 4/10 | 12:30
Lunch & Learn
Wed. May, 12/10 | 12:00
Business 4 Breakfast
Thu. May, 20/10 | 7:30
Annual Golf Tournament
Thu. May, 27/10 | 12:00
Biz After 5 - Argo's Football Fantasy Camp
Tue. Jun, 1/10 | 5:00
Disney's Approach to
Business Excellence
Thu. Sep, 23/10
Volunteer Recogntion
Reception
Tue. Jun, 8/10 | 5:00
Business Events



UOIT Connects 2010
Tue. May, 4/10 | 4:00


HST Seminar for Manufacturers
Tue. May, 11/10 | 8:00


A Tribute To Our Troops
Thu. May, 13/10 | 6:30



An Evening With The Deputy Ministers
Thu. Jun, 17/10


Oshawa Mayors Golf Classic
Thu. Aug, 5/10
2010 Durham Economic Prosperity Conference
Fri. Nov, 5/10
Community Events

Durham Theatre Festival
Wed. May, 5/10 -
Sun. May, 16/10
Bowl For Kids Sake
Wed. May, 5/10 | 6:00
Science Rendezvous
Sat. May, 8/10 | 10:00
Hearth Place Cancer Support Centre Fundraiser
Wed. May, 5/10 | 7:00
Break The Guitar Record
Thu. May, 27/10 | 7:00
Hole In Won Tournament
Wed. Jun, 2/10
6th Annual Peony Festival
Sat. Jun, 12/10 -


Sun. Jun, 13/10 | 10:00