Welcome to your Business Matters E-News! Do you have news...we want to hear from you! We have several ways to help you promote your business to Chamber members and business leaders in the community, however it all starts with communication from you.

3rd Public Meeting


Consolidation and/or Closure of Donevan Collegiate - Eastdale Collegiate by East Oshawa Secondary School ARC Committee.


Tuesday, November 24, 2009




7:00 p.m. - 9:00 p.m.




Dr. FJ Donevan Collegiate




250 Harmony Road South, Oshawa



Purpose of the meeting is to review the proposed accommodation scenario(s) regarding the potential amalgamation or closure of Donevan and/or Eastdale Collegiate.
Plan of Action Community Meeting




Monday November 30, 2009




7:30 p.m. - 9:00 p.m.




Westminister United Church




1850 Rossland Road West ,Whitby, Ontario



Mr. Paul Cloutier, Director of Income and Employment Supports at Region of Durham stated that their Social Services Department has reported an increase of 16.2% in those requesting assistance between July 2008 and July 2009. There are many in our community who are experiencing significant challenges due to the difficult financial situation in Ontario. We are hoping that our community will support those needing assistance. To that end, we have arranged a meeting to discuss suggestions and form a plan of action. Your attendance and input would be greatly appreciated.

Please RSVP to Christine Elliott, MPP, Whitby-Oshawa at 905-430-1141 or by email to christine.elliottco@pc.ola.org

.




Christmas Wine and Cheese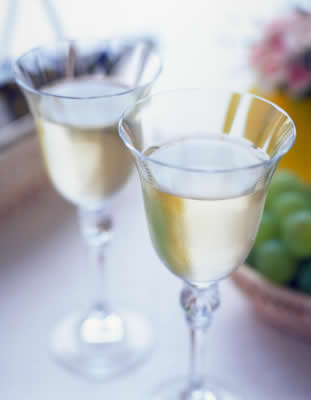 Tuesday, December 8, 2009
5:00 p.m. - 8:00 p.m.
Officers' Mess - Ontario Regiment
Book a table top display...this is a great way to promote your products or services for the busy Holiday Season! Please bring a new, unwrapped toy, non-perishable food item or toiletry item for donation to local charities. The event is sponsored by Ontario Motor Sales.
[
Register
today! ]
The internationally acclaimed Power of Women event will take place in Toronto, ON on Monday November 30th, 2009. The event will take place at the Metro Toronto Convention Centre form 9:00AM to 5:00PM.
The event organizers, Power Within Inc have arranged a registration discount for members and guests of the Greater Oshawa Chamber of Commerce (GOCC). Register today because this event will sell out!
[Click
here
for details].
Wrap yourself in Red this Holiday Season

Chamber of Commerce members - did you know?

71% of Canadians state they would purchase or use the services of a company supporting the blood program. (Ipsos Reid)
This year, show Durham Region your company cares by sharing your health and vitality through blood donation. Foster life-saving goodwill among employees when you give blood together as a Canadian Blood Services' Partners for Life team. To learn more, call Janine Smith, 905-579-6138 or visit
www.blood.ca/partnersforlife
.
Business of the Month
- CIBC
At CIBC, "For What Matters" is their slogan and at the branch located at 419 King Street East, Oshawa Centre, it is quite evident that what matters is their clients! Their customer service is exceptional. On behalf of the Ambassador Committee and the Greater Oshawa Chamber of Commerce, congratulations on being nominated Business of the Month for November.
Members in the News...PROJECT PINK

Darryl Koster is getting ready to dye his hair PINK!! From November 13th to December 18th Buster Rhino's will be holding a "Project Pink" fundraiser for the Breast Cancer Society, in conjunction with several other business's and people in Ontario. Visit Buster Rhino's and grab a sandwich for the cause.
[Click
here
for details!]
Member to Member (M2M) Special Offer Program

The Chamber has added a new feature to its website to highlight the Member-to-Member Special Offer Program. This program is designed to attract fellow chamber members to "Shop a Chamber Member First". Please click here for details if you wish to participate and offer exclusive discounts or special offers to Chamber members and their employees.
Chamber Welcomes New Members

The Greater Oshawa Chamber of Commerce is pleased to welcome the following new members, [
click here
for details], who have joined the Chamber since the Business Directory was published on April 1, 2009. We encourage you to Shop A Chamber Member First!
Chamber Events
Quick Links


Canadian Chamber
Ontario Chamber
Region of Durham