Enjoy Cheryl Melody's award winning music anytime you want with her latest CD "Friends Forever"
2010 Kidlutions Preferred Product Winner!
Greetings!
I recently taught a "Peace Begins with You and Me" workshop for adults in the Chicago area, and it was a deeply gratifying experience. The participants were open, honest and had a fervent desire to raise their own consciousness, and we fed each other's souls. I was curious about why the directors and teachers chose this particular type of workshop. Many adults mentioned that as they help the children with their difficult lives...they themselves need to refuel, recharge and reflect on how to bring more peace into their own being, into their families and beyond. They were searching for more inner growth tools for themselves and for their curriculum.
Through this group sharing, everyone inspired everyone, we all felt less alone and isolated...and each of us grew more deeply motivated to fill our own "peace begins with me" cup. Over the three hours, the workshop was filled with smiles, laughter, hugs, tears, sharing, singing, rapping, storytelling, learning, deep connection, and lots of respect, hope and love...and strangers became friends and one heartbeat.
We brainstormed specific words, actions and thoughts that could elevate or wound a human being. Our own consciousness was heightened. Children don't understand when we say "just use your words." We need to role model and teach children to hear the sounds of specific words that uplift, embrace respect, patient listening, caring, cooperation and love. Bullying, false rumors, gossiping, teasing and back stabbing will be less prevalent the more we can role model and teach the power of positive non-verbal and verbal communication.
On a parallel reflective note, I see a world of people that are looking down at their i-phones when they are with someone, taking part in fleeting conversation and eye contact. I also observe children playing games on their computer as they sit there with their families...no one talking, no one interacting.
People are forgetting HOW to connect. There is so much looking down at our i-phones and i-pads, and not enough looking up and into the beautiful beings that walk our planet. I love technology, but it feels as if we are losing our way.
I want to encourage all of us to remember the need each of us has for heart-centered connection, warm eye contact, personalization, kind words and actions, tolerance, non-judgment, smiles and hugs with friends and strangers. Together we can continue to create a world filled with love, respect and kindness.
After the last newsletter on effective communication, I myself received a beautiful note of connection, reflection, kind action and honesty...and Barbara's outreach to me helped me want to continue to grow, learn and share my heart and perceptions. Let's keep "paying it forward."
Barbara wrote:
"When I receive your messages a colorful image runs through my mind of someone sending a carefully crafted, colorfully organized, and beautifully relevant message out into the universe and waiting until its pieces drift back through the atmosphere to earth where pieces fall upon the shoulders, hearts and minds of those of us who must need the message at a given point in time. I just caught one!

Thank you for your reminder on communication...this has been a year of change and trial for so many folks, that after months of coping skills, their reserves are dry and good communication between folks enters the worn areas of impatience and fatigue. Your message brings the lesson of listening beyond the words spoken to an understanding of the speaker. When we rush to listen, we often lose both the words and the speaker. Thank you again."--
Barbara



Cheryl Melody
chermelody@aol.com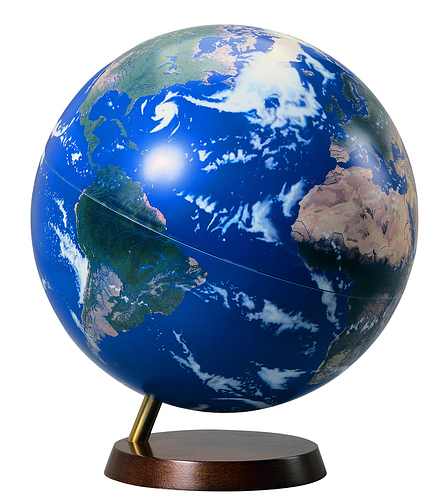 FAVORITE YOU TUBE VIDEOS & BOOKS
VIDEO:
Humanity Means:
humanity means...
I loved this video. It was a little echo-y, but the feeling essence of each person stating what they felt "humanity means" was deeply powerful and worth the inspirational listening. The organization b-wire.com does not seem to be on the internet any longer, but the vibrations of what each age and person said...lives on.
VIDEO:


Free Hugs Movement
Free Hugs Movement - www.freehugsmovement.org
Inspired by Juan Mann, this video has spread its message beautifully.
FAVORITE BOOK:
Connect to Love by M. Gary Neuman The most wonderful book! I highly recommend his work.
Testimonial

All Concerts, Keynotes and Workshops:
"Now, about your magic: I can't thank you enough for the gentling you do of all of us, for the courage you give us, through example, to throw open the most vulnerable windows of our souls and let the light shine through. We feel so safe with you, so loved, so affirmed. You remind us of how even grown-ups need lullabies of love and acceptance and the assurance that we are okay. You are so shareful; you create a circle that is trusting and strong. You offer us a God who is accepting, who lives in the doctrines of all religions and in the hearts of all who are open to love. You lead us by passionate and courageous example. You help us understand that in the small acts a loving world is made. Residents of all stripe and age love you, and so do we."--Mary
Cheryl Melody's
"Peace Begins with You and Me - We're Bully Free!"
Mary Finn School
House of Education and Peace
Bethany Hill School
Walnut Park Montessori School

These concerts are private. Please email me in advance if you wish to attend.
Concerts!
Cheryl Melody at Regent Theatre, Arlington, MA., February 19
COMING SOON!
J.F. Kennedy School, Thayer Public Library, Watertown Public Library, Dracut Public Library, Southwick Public Library, Worcester Public Library, Hopkinton Public Library, and MORE!
Cheryl Melody Concerts



(Please feel free to discuss your budget with me, and we will make every effort to create a win-win so that the messages of these concerts will be possible.)




"Peace Begins with You & Me-We're Bully Free!" Teaching Concert (Pre-K through Grade 3)

The entire audience becomes a part of the earth singers, rappers, storytellers and earth heroes. Themes include anti-bullying, by-stander silence, telling an adult if the problem feels emotionally challenging, respect, inclusion, role modeling, the power of words and actions, being an everyday hero. $500-$650*

"Peace Begins with You & Me" (Pre-K through Grade 2)

Original & Multi-cultural songs & storytelling with character-building messages, movement, puppets, instruments, self-esteem messages and ways to create positive changes within themselves and towards each other. $425-$500*

"Peace Begins with You and Me"-ADULT WORKSHOPS AND GATHERINGS

Reflective, interpersonal, loving, one community of connection, reaching out through meaningful songs, movement, poetry, rhythmic rap and storytelling; reflective exercises and optional sharing. $ please inquire

"Different, Yet the Same" Concerts; "Friends Forever" Concerts (Preschool through age 8)

Involves the audience through meaningful songs, storytelling, multi-cultural puppets, ancient sound healing instruments, gentle movement, and with messages of inclusion, tolerance, kindness, respect and love. $425-$525*

"The Musical Imagination Adventure Family Fun Concert!"(Babies - Age 6)

Interactive & meaningful songs, creative movement, character building & self-esteem storytelling with multi-cultural puppets and instruments. Nurtures friendship, manners, sharing
, caring and inclusion. $425-$500*

"I Can be an Everyday Hero!"

Interactive Anti-Bullying Teaching Concert

(Pre-K through Grade 3)

The entire audience becomes a part of the earth singers, rappers, storytellers and earth heroes. Themes include anti-bullying, by-stander silence, telling an adult if the problem feels emotionally challenging, respect, inclusion, role modeling, the power of words and actions, being an everyday hero. $500-$650*




1 x 1 Workshops and Concerts (Intergenerational)

Through meaningful songs, poetry, storytelling, "Being the changes we want in the world" sharing, visualization, rhythmic spoken word and heart to heart unification and connection, we create a vibration of positive power words, actions, feelings and thoughts...helping to create dynamic change...one by one by one. $500-$650

Birthdays: Music, Movement and Imagination (Babies through age 5)

Sing, dance & imagine with Cheryl Melody, and become the star of every song and story! $250-$350*

The Healing Power of Music (Adults) $400-$500*

Evening of Prayer and Song with Cheryl Melody (Adults) $400-$500*



(*Prices do not include travel. Discounts for multiple concerts, same day, same place:

For more information, please contact Cheryl Melody at chermelody@aol.com or Zac at zcaltaldo@gmail.com

.




Cheryl Melody
B.M.Ed., M.A.
Performing Artist, Educator, Composer, Recording Artist, Parent's Choice Winner, Kidlutions Winner, Playwright, Author, Keynote Speaker, Workshop Facilitator