Enjoy Cheryl Melody's award winning music anytime you want with her latest CD "Friends Forever"
2010 Kidlutions Preferred Product Winner!
Greetings!
When our children were young, my husband and I took a communication skills course for parents called P.E.T. (Parent Effectiveness Training by Gordon), and I became a certified instructor a year later. I was in awe of the technique. It felt respectful and powerful, and I could see it working in my marriage and with our children and friends. Conscious communication teaches respectful socialization, open listening and non-violent creative problem solving. If the essence of this approach were modeled and taught, there would be fewer issues of emotional and physical abuse, bullying and violence. There would be a heightened awareness of the importance of compassionate listening and respectful speaking, and there would be a tendency to work out conflicts within the spirit of compromise.
I messages talk about the effect someone's behavior is having on you. It's powerful and authentic, and most of the time this kind of approach can build understanding and can be taught to children. On the other hand, You messages create defensiveness and non-productive communication.
Active Listening makes the person who is talking feel understood, heard and validated.
Another aspect of effective communication skills is the focus on "whose problem is it?" How many times do we interfere-instead of giving children the confidence to resolve their problem? It is respectful and serves emotional growth to allow people the opportunity to brainstorm solutions. Asking open-ended questions in which the other person can come up with potential solutions is a gift and enhances emotional IQ.
Brainstorming conflict-resolution ideas is a wonderful technique. I remember sitting around our dinner table and having one of our children lead a family meeting, and we would use the 6 step conflict-resolution approach that included brainstorming. Everyone's ideas were welcome, written down, validated and respected. Yes, the process took a long time, and sometimes my husband or I felt a loss of patience, but at the same time, it was a connecting and stimulating family time, and the memories still fill my heart years later.
Put downs were not allowed, and neither was name calling, non-verbal negatives or disrespect in any way. Peace begins within each one of us. Let's continue our own personal process towards walking the "peace begins with you and me" path by role modeling and teaching respectful communication.
Cheryl Melody
chermelody@aol.com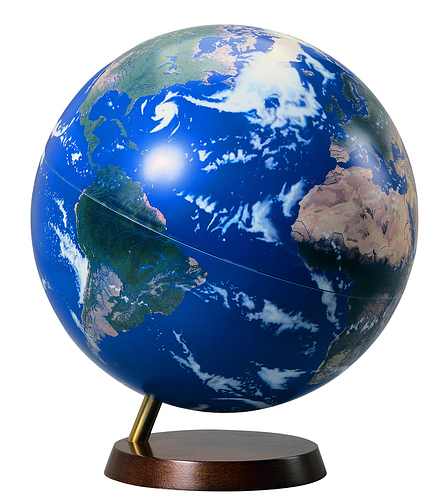 FAVORITE YOU TUBE VIDEOS & BOOKS
VIDEO:
Learning The Gordon Model
Learning the Gordon Model - This is the course we took when our children were young: P.E.T. (Parent Effectiveness Training). There are many spin offs of this approach since that time, all with different names, but they all contain the same approaches: The 6 step problem skill approach (win win), I- messages versus You messages, Active Listening. This was one of the first methods for communication effectiveness laid out clearly, and it has expanded into Leadership Effectiveness Training for business models as well as Teacher Effectiveness Training. This style of talking with one another is great for relationship building, and can be taught to kids too! There are many communication courses out there, but this approach was one of the first to create a user-friendly, understandable and powerful approach to every day interaction).
VIDEO:


In the Mix: Conflict Resolution -- Thinking It Through (Excerpt)
In The Mix: Conflict-Resolution-Thinking it Through (teens discuss conflict and strategies with a teacher; I messages versus You messages
FAVORITE BOOK:
Raising An Emotionally Intelligent Child The Heart of Parenting by John Gottman, Ph.D. and Joan Declaire
This is a great "turn to" book for parents. I am a strong advocate for doing all we can to create an emotionally intelligent child. I like his 5 step plan that includes helping children label their feelings
Testimonial

All Concerts, Keynotes and Workshops:
"THANK YOU FOR OPENING YOUR HEART AND SHARING YOUR GIFTS WITH US, CHERYL. You just seem to connect with our residents so very well --- all ages, all sizes, all colors. I was especially delighted to have Pauline bring two women from her group home. The circle of diversity keeps expanding and that is all so good. Just keep letting God fill you, Cheryl. You are doing wonderful work. Peace, Denise"
INTERNATIONAL WORKSHOP
Presented by Cheryl Melody
Cheryl Melody's
"Peace Begins with You and Me - We're Bully Free!"
Mary Finn School
House of Education and Peace
Bethany Hill School
Walnut Park Montessori School

These concerts are private. Please email me in advance if you wish to attend.
Concerts!
Cheryl Melody at Regent Theatre, Arlington, MA., February 19
COMING SOON!
J.F. Kennedy School, Watertown Public Library, Dracut Public Library, Southwick Public Library, Worcester Public Library, Hopkinton Public Library, and MORE!
"Peace Begins with You & Me-We're Bully Free!" Teaching Concert (Pre-K through Grade 3)
The entire audience becomes a part of the earth singers, rappers, storytellers and earth heroes. Themes include anti-bullying, by-stander silence, telling an adult if the problem feels emotionally challenging, respect, inclusion, role modeling, the power of words and actions, being an everyday hero. $500-$650*
"Peace Begins with You & Me" (Pre-K through Grade 2)
Original & Multi-cultural songs & storytelling with character-building messages, movement, puppets, instruments, self-esteem messages and ways to create positive changes within themselves and towards each other. $425-$500*
"Different, Yet the Same" Concerts; "Friends Forever" Concerts (Preschool through age 8)
Involves the audience through meaningful songs, storytelling, multi-cultural puppets, ancient sound healing instruments, gentle movement, and with messages of inclusion, tolerance, kindness, respect and love. $425-$525*
"The Musical Imagination Adventure Family Fun Concert!"(Babies - Age 6)
Interactive & meaningful songs, creative movement, character building & self-esteem storytelling with multi-cultural puppets and instruments. Nurtures friendship, manners, sharing
, caring and inclusion. $425-$500*
"I Can be an Everyday Hero!"
Interactive Anti-Bullying Teaching Concert
(Pre-K through Grade 3)
The entire audience becomes a part of the earth singers, rappers, storytellers and earth heroes. Themes include anti-bullying, by-stander silence, telling an adult if the problem feels emotionally challenging, respect, inclusion, role modeling, the power of words and actions, being an everyday hero. $500-$650*
One by One (Intergenerational)
Through meaningful songs, poetry, storytelling, "Being the changes we want in the world" sharing, visualization, rhythmic spoken word and heart to heart unification and connection, we create a vibration of positive power words, actions, feelings and thoughts...helping to create dynamic change...one by one by one. $500-$650
Birthdays: Music, Movement and Imagination (Babies through age 5)
Sing, dance & imagine with Cheryl Melody, and become the star of every song and story! $250-$350*
The Healing Power of Music (Adults) $400-$500*
Evening of Prayer and Song with Cheryl Melody (Adults) $400-$500*
(*Prices do not include travel. Discounts for multiple concerts, same day, same place:

For more information, please contact Zac at zcaltaldo@gmail.com

or Cheryl Melody at chermelody@aol.com
Please feel free to discuss your budget with me, and we will make every effort to create a win-win so that the messages of these concerts will be possible.)
Cheryl Melody
B.M.Ed., M.A.
Performing Artist, Educator, Composer, Recording Artist, Parent's Choice Winner, Kidlutions Winner, Playwright, Author, Keynote Speaker, Workshop Facilitator