Enjoy Cheryl Melody's award winning music anytime you want with her latest CD "Friends Forever"
2010 Kidlutions Preferred Product Winner!
Greetings!
Valentine's Day and every day is our time for teaching children that it is important to be their own best friend, and to know on the deepest of levels that there is no standard "Barbie and Ken" way to look, to talk or to be. The better we feel about ourselves in terms of self-acceptance, self-belief and self-love, the less we will bully others, no matter what our age. In my children's song, The No Bully Rap Song, one of the lines says: "The nicer you are to yourself, the less you'll pick on somebody else." It's true. When we are dumping on ourselves in any way, the whole world looks crooked, and it is the same for children who are feeling low. Kids with low self-images want to strike out, make themselves feel more powerful by bullying, teasing, gossiping and hurting someone emotionally and/or physically.
Valentine's Day is also about reflecting back to children how precious they are for just being here in the world, being their unique person. Maya Angelou asks: "Do your eyes light up when your child enters the room?" Do you think the children (and adults) around you feel that reflection coming towards them? I will take that ideal a step further and encourage all of us to light up for anyone we value, and to give someone we don't know a chance to light up our lives as well. Being each other's positive reflection goes a long way to mirror the beauty and uniqueness of each person. Full attention listening and looking helps to build a positive self-esteem and image in others.
Choose to work on role modeling a healthy self-reflection, and choose to light up when someone else enters your life. Encourage yourself and someone else to live the words of my "I'm an Amazing Person Today!" song: "Be your own best friend in the friendship song, shake your own hand and sing these words strong, look in your mirror, smile and say: "I'm an amazing person today!"
I heard this little poem in the You Tube video you will be viewing below (by Sharon Penchina, C.Ht. and Dr. Stuart Hoffman),and it says it all:
There's no denying,
It's plain to see,
I have to admit,
I AM a Lovable ME!
Once you meet me,
I am sure you will find,
I am unique,
I am special,
I am one-of-a-kind!
Cheryl Melody
chermelody@aol.com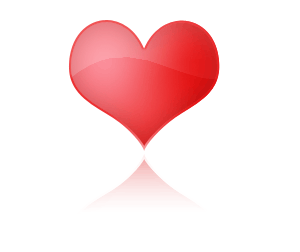 MY FAVORITE TEACHING TIPS,
SONGS, SITES AND BOOKS


VIDEOS:
Favorite You Tube Videos on Lovability and Self-Esteem
Lovable Me by Sharon Penchina, C.Ht. and Dr. Stuart Hoffman (The animation is precious, and the positive messages are delightful. Much of the focus are concepts that we adults are trying to remember in the middle of stress-going back to our breath, being still for a moment and appreciating ourselves, realizing and appreciating how wonderful we are in our uniqueness...but the concepts are retranslated for children. There are many clichés in this film, but who cares? They are all valid points in helping children and ourselves to realize how much glow there is inside of each one of us...just like their little lightening bug in this video)
Sesame Street Teaches Self-Esteem (The standard of Barbie, her looks, her hair...creates a low self-image in those of us who do not look like Barbie. This is a wonderful video of a little puppet with an Afro that can proudly sing, "I really love my hair." Self-acceptance, loving who we are...this is what we want to teach, and the prouder someone feels about themselves, the less they will need to knock down themselves or anyone else)
WEBSITE:
www.iamalovableme.com (Many books listed that seem wonderful!)
BOOKS:
Favorite Self-Help Book: Ages 9-12 years
Stick Up for Yourself: Every kid's Guide to Personal Power and Positive Self-Esteem by Gershen Kaufman (For ages 9-12, but adults will absorb a lot from it as well for their own lives. This is a GREAT self-help book for kids who need an extra dose of confidence when facing any adversity, including bullying).
Favorite Self-Help Book: Babies through Preschool
Stand Tall, Molly Lou Mellon by Patty Lovell (I would say this is perfect for children ages 4-8 years, and is about a young girl who didn't look so perfect on the outside, but the sage advise her grandmother gave her made her 'stand tall" for a lifetime, in the face of bullying, teasing and gossiping. I love this book!)
I Like Myself by Karen Beaumont (Early Childhood: a wonderful book on self-acceptance, and knowing that the real package of beauty is inside ourselves)
Did You Know?
This is National Extreme Kindness Challenge Week!
February 14-20th is Extreme Kindness Challenge Week, founded by RAK (the Random Acts of Kindness Organization). Log onto www.randomactsofkindness.org to carry out their suggestion for kindness each day of that week. Share your experiences on Facebook, Twitter or their website.
Cheryl Melody comes to

JAM TIME in Maynard, MA!
JOY-FILLED MUSIC, MOVEMENT AND IMAGINATION CLASSES!
Tuesday mornings



AND ANNOUNCING... TA-DAAA!

FEBRUARY 24th Cheryl Melody Jam Time CONCERT at 11 A.M.

Open to the Public!
JAM TIME
IS A PREMIER PLAY AND ENRICHMENT CENTER
86 Powder Mill Road
Maynard, MA
Presents

Cheryl Melody's "The Musical Imagination Adventure Concert"

Saturday Feb. 19, 10:30AM
Babies through 6+
A highly interactive, joyful and positive family concert, filled with singing, creative movement, imagination time, storytelling, and more! Every word nurtures self-esteem and character-building values, and our Regent Theatre families will delight in singing, dancing and imagining with their children right along with Cheryl Melody. Optional: Bring 1 teddy bear, puppet or doll to sing along with you, and one gentle soundmaker.

Cheryl Melody's CDs will be available for sale
Testimonial
"Thank you so much for performing at our Valentine's Day Party! Everyone enjoyed you so much and we heard so many nice things. You were a big hit!" --Kate, Parent/Family Network

Cheryl Melody Concerts






"The Musical Imagination Adventure Concert!" (Babies - Age 6)
Interactive & meaningful songs, creative movement, character building & self-esteem storytelling with multi-cultural puppets and instruments. Nurtures friendship, manners, sharing, caring and inclusion. $375 - $450*



"Peace Begins with You & Me"

(Pre-school - Grade 2)
Original & Multi-cultural songs & storytelling with character building messages, movement, puppets, instruments and children's personal promises for creating positive changes within themselves and towards each other. $425 - $525*

"Peace Begins with You & Me - We're Bully Free!" A Teaching Concert (Preschool; Grades K-3)
The entire audience becomes a part of the Peace Begins with You & Me singers & storytellers. Themes include Anti-bullying, Bystander Silence, the power of words and actions, respect, role modeling, being an everyday hero. Interactive multi-cultural songs and storytelling with unique instruments to raise behavioral awareness, inclusion and friendship. $500 - $650*



"One World-Different & Same"

(Preschool; Grades K-3)
Through interactive and meaningful songs, multicultural celebration, storytelling, quotations from world renown leaders, multi-cultural puppets and instruments, unusual vibratory instruments, interactive participation, Cheryl Melody integrates a creative approach to raising children's personal, social & global awareness. Positive messages of tolerance, inclusion, friendship and respect ring throughout the concert, emphasizing that no matter how different we all are, everyone's heart beats in the same way. $450-$600*

Birthdays: Music, Movement and Imagination (Babies through age 5) Sing, dance and imagine with Cheryl Melody, and become the star of every song and story! $225-$350*



( *Prices do not include travel. Discounts available for multiple concerts. Please contact Manager - Zac Cataldo for more information.)

Cheryl Melody
B.M.Ed., M.A.
Performing Artist, Educator, Composer, Recording Artist, Parent's Choice Winner, Kidlutions Winner, Playwright, Author, Keynote Speaker, Workshop Facilitator