Greetings!
Well it has been quite an amazing year for KCHC. We have seen many healed and delivered.
Some brought out of prisons. Some of us ( like myself) with quite a ways to go. But our God of hope ( Rom 15) is filling us with all hope, so we are pressing on, victory by victory; mountain by mountain. Some times having set backs , then the Lord helping us get back up. I applaud you all for your courageous walk. I know you don't feel courageous but believe me you are. Anyone who gets back up and goes on for another round is.
So we want to honor the saints: You who even in your weakness, and failings are fighting the good fight of faith. Bless you , Bless you , Bless you great warriors. It is an honor to be your brother.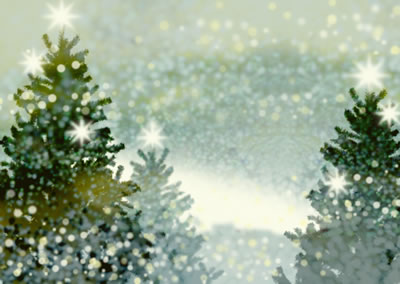 A Word from Steve

The lord is allowing us to attack the darkness , brokeness and captiviity of the saints. We are doing this by helping saints encountering the Isaiah 61 God. The Father, Son and Holy Spirit that loves them so much. Ohhh the privilege to bring the good news. Ohh the honor to set the captive free.
It reminds me of the soldiers that had the honor to go to the camps in world war II and set the captive free. When the soldiers saw the prisoners and their condition. I know some said in their hearts , this is why we have fought so hard and have layed down our lives. Now it all makes sence. This is what our King did. He layed his lfe down for our captivity. Let us follow him into our distiny . Let us be Isaiah 61 people of God.
Community News

Belonging /Ed Khouri Seminar

Ed Khouri Seminar results.

I felt the seminar was blessing to everyone that attended. We have already received thank you letters from those who attended the seminar, telling us how their lives were touched. We certainly learned a lot. Many saw the amazing potential of this program. Friendships were started that I believe were divine connections. Ed was an excellent teacher. A wonderfully gentle and humble man. All received him well. The KCHC staff did an outstanding job. I was so proud of them. They showed the power of what friends helping friends can do. Thank you to all who volunteered. People came from California, Pennsylvania, and Chicago. We had over one hundred attend. We are hoping to have another one next December.
Winter Schedule:



Father Heart of God Class


Teacher: Tom Paterik
Day: Thursdays
Time: 6:30pm
Duration: Jan 5th - Jan 26th
Charge: $ 20

Place: Colleen Killian's

Address: 7306 E. 122nd Terrace, Grandview, MO 64030



Song of Solomon Class

(in the context of inner healing).

Teacher: Steve Bartlett
Day: Wednesdays
Time: 6:30pm
Duration: Jan 4th- Jan 25th
Charge: $20
Place: Nicole's house
Address: 7205 E. 134th Circle
Grandview, MO. 64030




Culture on Honor

( This class is not for certain. We will do this if response is high enough)



Contact Steve Bartlett if you are interested. [email protected]Teacher:

Steve Bartlett

Days: Tuesdays

Time: 6:30

Duration: Jan 3th - Jan 25th

Charge: None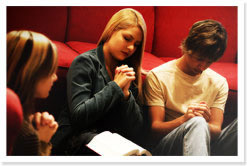 Prayer Requests and needs



The prayer meetings on every 2nd and 4th Sunday at 3:00pm at IHOP have been wonderful. I would love to have more of you come. Please consider that. Your prayers are such a help.



Please pray for




Lucy Niemann:
is out of the hospital. May need surgery. Pray for healing. Going to cost a lot. Pray for funds. Lucy has been taking care of her mother. Her mother needs Adult diapers and someone to go to the bank for her and make deposit.


Steve Bartlett and Tom Paterik:
Wisdom in class schedules , leading and shepherding KCHC
What groups and programs to add to our community.
Houses for spring classes and various groups
The possibility of student/ healing/ discipleship houses.



Needs:


1. I am looking for 4 people that would be willing to put in two hours a month approximately.
You would be making e-mail flyers for KCHC. You would be trained by Megan Rutter.
2. I need

administrative helpers.


3. Those who are interested in the

student houses

contact Steve Bartlett.
4. Someone

help Lucy


5. Someone to head up a

prayer chain

for emergencies for KCHC.
6. Those who would be interested in hosting or being in a

Holy Fascination small group

contact
Steve Bartlett, [email protected]gmail.com