A Support System For Your Goals
5 Easy Steps to Utilizing Your Own Monthly Goal-Setting Group
One of the reasons that I had not been a goal-setter previously was because I thought of it as something you did

on your own

.
I don't know that I'd ever even

heard

of a goal-setting group, so when a friend invited me to join one that she was founding, I jumped right in. I'd like to share with you, the many benefits of joining or even

founding

a goal-setting group of your own. I'll even provide the practical steps for doing so. It's much easier than you might think...
1. Five heads are better than one
I remember reading in

Freakonomics

that a child's peers are more instrumental to the child's success and personality than parental involvement and guidance. Holy cow! Maybe this finding shocks you ... maybe not ... or maybe you will dismiss it as untrue. But think about how most children spend their time, and consider the following quotes:
"You are, or will become, the average of the five people you associate with the most."

- Brian Carruthers

"Surround yourself with only people who are going to lift you higher."

- Oprah Winfrey

"...you cannot soar with the eagles as long as you're pecking around with the chickens."

- Joel Osteen
I invite you to look through your list of contacts and select the ideal goal-setters to join your group. In my experience, five is the magic number for members. These people should be successful, committed, driven, supportive, generous (with themselves and others) and high-achievers. If you aren't the type of person to get something like this off the ground, that's OK, just be sure to invite someone into the group who

will

. Extend an invitation to your first choices

and

have a backup list of three to five more, to cover folks who may decide not to opt in.
The next four steps will be your "ground rules" for each session - be sure to communicate these rules and gain agreement from the group, especially at the beginning of your first session.
Additionally, you can refer to last month's eNewsletter (September 2008) for the "5 Proven Steps to

Achieving

All of Your Goals." (If you need another copy, simply click here)
2. Quiet on the set
It will take members 40 to 60 minutes to write down their goals, using the provided goal-setting sheets (see link below). During this time, make a commitment to one another to maintain silence. If one person breaks that silence, the floodgates are likely to open and off you'll all go on a tangent.
3. Actions speak louder and "To-Do Lists" don't work
As each person completes their goal sheets, next they should enter those goals into their calendars, assigning a specific day and time for each. Consider the action steps and outside support necessary to attain your goals and place each of these steps on your calendar, assigning a specific day and time to each. (Remember to also schedule rewards as positive reinforcement for your efforts.)


4. Thanks for your support
Once the forms are complete, each person can examine their goals and share three items with which they'd like some support. (Note: these items may or may not be the same as your "Focus Goals," as defined by your goal-setting sheets) Support comes in many forms and always amazes me. Without fail, someone in our group possesses some unique knowledge or offers to make the perfect connection for another member. Expect to find much richness inside of your group.
Be sure to designate one member to take notes for the group (preferably typing them directly into the body of an e-mail message). A list of members and their shared goals, along with areas in which they requested support, can be sent to everyone in an e-mail

that day

. I find myself referring to this e-mail between meetings to see how I can help my colleagues. Sometimes I'll just send a gentle reminder like,

"How many times are you going to hit the gym this week?"
At the beginning of each subsequent session, have everyone share how other members supported them. This is a great way to get things started, focusing on gratitude for others and recognizing the power of a team.
5. "Great session ...

see ya later

."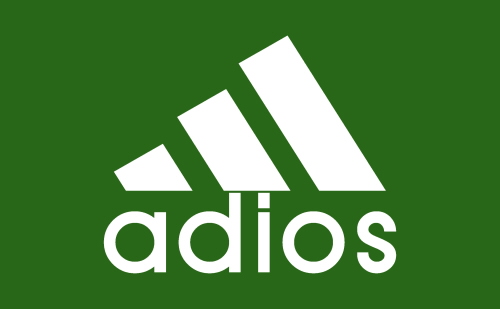 Wait right there! Before everyone leaves, confirm next month's session and have everyone write it on their calendar. Choose a recurring date and time, such as the first Saturday of each month from 9:00 am to 11:00 am. Remember to also agree upon a place - perhaps you can take turns hosting. If you part ways and leave these details to several "reply all" e-mails ... well ... you know how that goes.
Also, assign a responsibility to each member such as what snacks to bring to the next session, who will be taking notes for the group, who will be hosting next time, etc. Delegating responsibilities allows everyone to play an integral role and members will, therefore, be much less likely to miss a session.
=-=-=-=-=-=-=-=-=-=-=-=-=-=-=-=-=-=-=-=-=-=-=-=



Final thoughts:

We create our world with our words. Your mind begins to organize itself around your intentions.

There is a lot of power in speaking aloud your goals and sharing them with others.

Often we accomplish more by being accountable to others than we do by being accountable only to ourselves.
Recognize how all areas of your life - as illustrated on the attached document - affect all

other

areas of your life. These monthly goal-setting sheets (see attached PDF link) outline seven key areas for opportunity and growth,

in no particular order.
=-=-=-=-=-=-=-=-=-=-=-=-=-=-=-=-=-=-=-=-=-=-=-=
To learn more about the Driven To Excel
"Goal-Setting Workshop," simply

reply

to this e-mail or call 301.996.9147.
Are you driven to excel?
Learn how we can support you by clicking here.

P.S. Remember to set your clocks

BACK


one hour, this Saturday night before bedtime.

Bonus Fueling Tip:
Which side is my gas tank on?
Ever rent or borrow a car?
Many
late model vehicles have a little
arrow
on the fuel gauge (as shown above). This arrow points to the side of the car where you'll find the fuel tank filler door.
Steve Dorfman
Driven To Excel, Inc.
Services Offered

=-=-=-=-=-=-=-=-=-=-=-=-=

*Steve Recommends*
DONATE YOUR VEHICLE
Support MCPS high school auto tech students' education by
DONATING YOUR VEHICLE to the Automotive Trades Foundation (non-profit).
TAX DEDUCTION!
301-962-4810
=-=-=-=-=-=-=-=-=-=-=-=-=
Client Feedback

"[Steve's] instruction resulted in a number of tangible benefits - like higher average orders, increased reorder percentages and new training materials for our sales staff... But we also noticed several intangible benefits, like more positive interactions with clients, improved camaraderie amongst employees and better communication between management and the sales team."

Adam Katzen, V.P.
NatureCity.com

=-=-=-=-=-=-=-=-=-=-=-=-=

*Steve Recommends*


On Sunday, November 9th

,
get a discounted haircut at participating salons in MD and VA while helping to support CityOfHope.org for a healthy world.

=-=-=-=-=-=-=-=-=-=-=-=-=
Did you pay forward a
"U Rock!"?








=-=-=-=-=-=-=-=-=-=-=-=-=




=-=-=-=-=-=-=-=-=-=-=-=-=

All-New


eNewsletter Archive
Now, you can view an archive of previous

Driven To Excel

eNewsletters by visiting:
http://www.driventoexcel.com/eNewsletter.html

=-=-=-=-=-=-=-=-=-=-=-=-=

Partial List of Clients
=-=-=-=-=-=-=-=-=-=-=-=-=

Browning Pools & Spas
Rosenthal Acura/Mazda
Sonic Promos

College Hunks Hauling Junk
Compassion Music
Greystone Grill
Jerry Frishman Photography
Hickok Cole Architects
NatureCity.com

=-=-=-=-=-=-=-=-=-=-=-=-=