Join Our List

Greetings!
Please take some time to read the important information provided in the articles below. Thank you again for being our physican partners!
Message from the CMO
By now, we are all aware of the federal mandates to move our practices into an electronic world, as terms like "meaningful use" and "computerized order entry" are now part of our vocabulary. For some of us, this is an exciting time to assess new tools and processes to improve care; for others, it is an unsettling time of true paradigm shift of how we practice medicine.

The movement to electronic health records (EHR) has been touted for many years as a way to improve the quality of our work and the ultimate safety of our patients. Indeed, the evidence of EHR has shown a marked improvement in our using recommended protocols and treatment algorithms, while the standardization imposed by an electronic template has reduced medical errors, especially in terms of medication dosage orders and physician legibility.
We must acknowledge those facts and continue to support efforts that do give us better treatment outcomes. However, there is a real downside to embracing this technology. Many of us have been so busy providing care in traditional ways that we have not had or taken the time to become proficient in the skills needed to be successful in this environment. We have several options to face this challenge: 1) we can avoid the whole thing all together by retiring; 2) we can get angry and become disruptive to the process; or 3) we can take a deep breath and begin the next step in our commitment to physician life-long learning.
New Disclosure and Consent Forms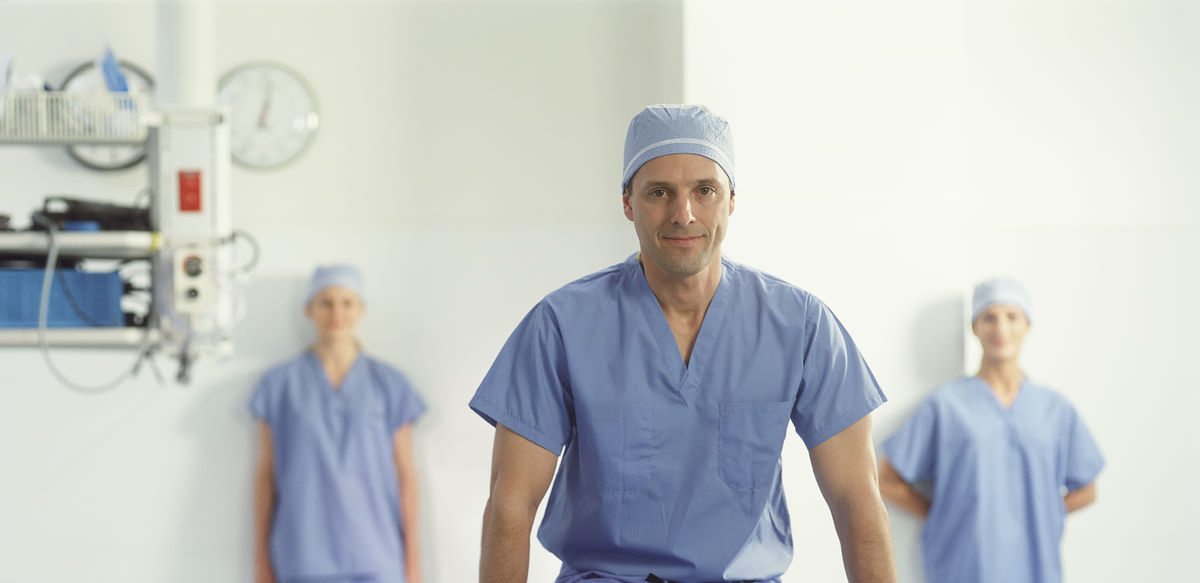 New Disclosure and Consent Forms have recently been implemented throughout CHRISTUS Santa Rosa Health System. The forms are available in both English and Spanish.
For an explanation of the changes/modifications, click on the links below.
Disclosure and Consent for Anesthesia and/or Perioperative Pain Management (Analgesia) Click Here
Disclosure and Consent-Hysterectomy Click Here
Disclosure and Consent For Medical, Surgical, and Diagnostic Procedures Click Here
Disclosure and Consent for Postmortem Examination or Autopsy
For questions about these forms, please contact Sheryl Sullivan, Director of Risk Management.
Have You Had Your Flu Shot?
Did you know? The Advisory Committee on Immunization Practices (ACIP) recommends annual influenza vaccination for all health-care personnel (HCP). However, overall coverage among HCP remains well below the Healthy People 2020 target of 90% coverage.
CHRISTUS Santa Rosa provides access to influenza vaccines at no cost to HCP. Physicians and Allied Health Professionals are encouraged to go to any of our hospital Occupational Health offices to receive your annual vaccine if you have not already been vaccinated this flu season.
If you have not already done so, please click here to take a very brief online survey.
Will I Still Be in Practice in 2013? Surviving and Prospering in Healthcare Reform
Don't miss nationally renowned guest speaker James E. Orlikoff at the CHRISTUS Santa Rosa Goldsbury Center for Children and Families on Monday Evening May 21, 2012.
Click here for more information.
Seating is limited, reserve your seat today!

6th Annual Children's Hospital Distinguished Lecture
This year's Children's Hospital Distinguished faculty will be Glenn Flores, MD, FAAP speaking on the topic of "The Successful Elimination of Racial/Ethnic Disparities in Children's Health and Healthcare."
This CME activity will be held at the CHRISTUS Santa Rosa Goldsbury Center for Children and Families on Thursday Evening May 24, 2012.
Click here for more information.
Seating is limited, reserve your seat today!
Computerized Patient Order Management (CPOM)
Why move forward with CPOM? Click here for more information.
Need a MEDITECH refresher? Click here for Meditech Mini-Sessions.
For more information go to www.christussantarosa.org/CPOM
Pharmacy News
Please click here for Pharmacy Newsletter The Tablet.

Donations to the Dispensary of Hope
The Dispensary of Hope is a not-for-profit social venture, and partner organization with the Catholic Health Association, that provides sustainable access to medications for underinsured communities. Winner of the 2010 Social Innovation Award for supply chain innovations, the organization includes a multi-state licensed distribution center that provides donated medicine to a network of clinic and pharmacy dispensing sites across 14 states through a proprietary online system.
The Dispensary of Hope works with healthcare providers, clinics, and pharmaceutical companies nationwide to provide patients with necessary prescription care. They do this largely by distributing unused sample medications--medications that would otherwise be thrown away--to people without prescription coverage. The goal: 100% Hope, 0% Waste.
Click here for more information.
CHRISTUS Santa Rosa News

CSRH-Medical Center and CSRH-New Braunfels awarded full Chest Pain Center Accreditation
Leadership changes Click here
Upcoming Educational Activities
Click here for the April CME Calendar

Advisory Board Presentation - Building a Patient Centered Medical Home: Tuesday evening April 24/6:30 PM - 8:30 PM/CHRISTUS Santa Rosa Center for Children and Families. Click here for more information.
Visit our CME website: www.christussantarosa.org/cme