Join Our List

Greetings!
This e-newsletter issue is dedicated to providing an overview of Computerized Patient Order Management (CPOM) for Physicians. Please read the articles below.
Regional Medical Informatics Officer
As your Regional Medical Informatics Officer, my role is to serve as a two way channel of communication, coordination and advocacy between physicians on the front line of clinical care delivery and CHRISTUS informatics and regional leadership. While based at the City Centre campus (12th floor room 1240), I will be on site for each hospital and service CPOM launch, and will routinely spend several days each week on site rotating through each hospital in our region. You can find me walking the floors in your facility, in the Physician's Lounge, and based out of an office at your facility, so please introduce yourself and engage me whenever you have an issue, concern or suggestion. I am also available for appointments or to attend meetings of your department. I am your voice on medical informatics issues impacting physicians, so please contact me at any time (210.704.2847; email to george.gellert@christushealth.org; text to 210.382.1664).
Over the coming weeks, please look for updates and important CPOM-related communications from the Informatics Support Team. In the interim, please visit www.christussantarosa.org/cpom for additional information about CPOM at CHRISTUS Santa Rosa. I am confident we can achieve CPOM adoption with great success on this convergence of imperative and opportunity.
George Gellert, MD, MPH, MPA
Regional Medical Informatics Officer
CHRISTUS Santa Rosa Health System
Why CPOM Now?
Physicians have been among the most ardent and innovative advocates, creators and users of advanced technology in U.S. society. Witness the fact that outside of your average American hospital, the only places with equally or more advanced technology are the Department of Defense and NASA. Yet healthcare as an industry, in part due to the complexity of what we do and the focus of our particular contribution, has been one of the last to seize and leverage the power of information technology.
A bank executive and a physician were overheard discussing the electronification of their respective professional services. The banker was rather dismissively bragging that his colleagues had instituted electronic platforms for the delivery of their services to the public almost 20 years ago, and today ATMs and e-banking are everywhere. He wondered why healthcare and doctors were so retrograde. At this point the physician reached into his wallet, took out a dollar bill and, showing it to the banker said "it's because your work is this" and then, motioning his hand up and down his body, said "and our work is this." The banker fell silent.

The near term drivers of Computerized Patient Order Management (CPOM) adoption are the federal government's Meaningful Use requirements, which will deliver financial and other incentives and penalties for hospital compliance. But these factors are operating within the broader context of recognition that CPOM will, as demonstrated in peer review studies, improve clinical outcomes, patient safety and clinician efficiency (References 1-20). The evidence suggests that CPOM will save lives, reduce preventable care-related morbidity, liberate administrative time for clinicians to focus on patient care, and increase physician efficiency by reducing rounding time. Given these realities, CHRISTUS Health System has invested significantly in order to launch CPOM across all regions over 2012.
What is CPOM Really and What's the Point of CPOM?

The standardized order sets at the heart of CPOM are not cook book medicine. Rather CPOM is one of the first national efforts to systematically embody evidence-based medicine into the fabric and practice of American medicine through information technology.
While clinical order sets are the building blocks of CPOM, they are not arbitrary or administrative machinations, but the systematic distillate of peer review medical science and evidence. They will change over time as medicine changes and as physicians engage in their evidence-based revision. Importantly, CPOM creates a mechanism to organize and evolve the clinical views and varying practices of the 700,000 American scientists we call "doctor." We are only at the beginning. Mobile phones just 15 years ago were merely clunky portable telephones. Nonetheless, they were the progenitors of today's endlessly multifunctional smart phones, which access the human storehouse of knowledge and enable previously unimaginable remote decision-making and action. We are at the start of a parallel journey of technology evolution, not its end, where expanding value will be converged on a basic platform over time.
Yet CPOM is not the pie in the sky vision of IT geeks. The annual rate of mortal medical errors in the U.S., if translated to another industry's safety performance such as aviation, would mean an airplane crashing without survivors every single day of the year. CPOM is not the solution to this problem, but it is part of the solution. After the launch of CPOM, added modules will enhance its value delivery to patients, physicians and the healthcare system through clinical decision support. There is little doubt we will look back in a few years and wonder how we ever did without it, as paper-based communication in healthcare goes the way of the dinosaur.
Will CPOM Be Difficult and What If I Don't Use It?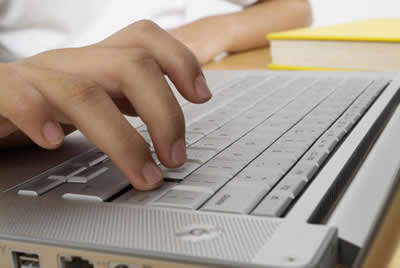 Rare is the easily accomplished achievement also worthwhile. CPOM will fundamentally transform the way physicians and the entire multidisciplinary care team practice medicine. It will involve initial dislocation for almost everyone. Unfortunately, there is no Apple in the CPOM software industry and we are still waiting for our Steve Jobs. A variety of CPOM software vendors have products in the field of varying elegance, each with their own strengths and weaknesses. But the current technology is solid and robust enough for U.S. medicine to move forward into 21st century medicine. Within a few short years, it will not be possible to work in a mainstream American hospital without using CPOM. By the end of 2012, 80-85% of all physician orders at CHRISTUS Santa Rosa (CSR) will be executed through CPOM.
How Will CHRISTUS Santa Rosa Help Me With CPOM? What Can I Expect?
Fortunately, our leadership at CSR has recognized the importance of success in CPOM adoption and is ensuring appropriate resources are dedicated to its execution (even in this otherwise financially challenging period). CHRISTUS Santa Rosa is committed to assisting its physicians and care providers succeed in learning and becoming effective users of CPOM. We shall meet this challenge together. Here are links for key facts about CPOM at present. Please select for more information about:

Expectations for Physician CPOM Adoption
References on the Imact of CPOM