Join Our List

Greetings!
This e-newsletter is created to provide information of interest to members of our Medical Staff. Please read the articles below and click on the links for further reading. Thank you for your continued partnership with CHRISTUS Santa Rosa.
Message from the CMO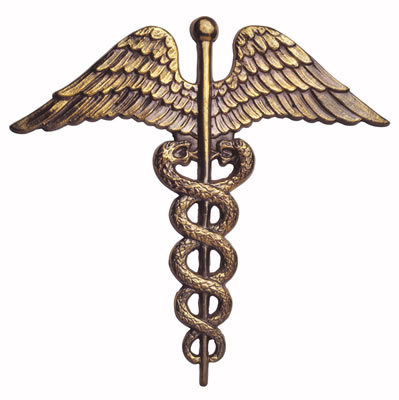 We have all read and heard how changes in health care are coming and will impact how we take care of our patients. Some of these changes will have an obviously positive influence on the quality of our patient care in terms of standardization and minimization of variables using best scientific evidence. Other changes will affect both health care delivery and how we as physicians are paid for what we do. Some of the changes will make us scratch our heads (ICD 10), but our abilities to learn a new coding system will affect our practice viability.
CHRISTUS Santa Rosa is committed to helping us be successful through these transitions. As we move forward in computerized patient order management (CPOM), we recognize that our physicians will be required to have competencies in basic computer skills-something not all of our colleagues have embraced. To help, the Information Management team will begin assessing the members of the active organized medical staff, and initiate customized education and training programs that will help all of us to be successful in the coming paperless era. For some it will start with basic computer literacy. For others, it will quickly evolve into high tech devices and other future meaningful use informational technologies.
Regional Medical Informatics Officer Named

CHRISTUS Santa Rosa Health System has hired Dr. George Gellert for the newly created Regional Medical Informatics Officer position. By recognizing the critical role that electronic health records and health information exchange will have in the future of CHRISTUS Santa Rosa, the position was developed to engage physicians through education, communication, and training to obtain the necessary competencies needed by our medical staff to be successful in the meaningful use information technologies.

Most recently, Dr. Gellert had a successful consulting career based in Portland, Oregon. He has been nationally recognized for his ability to formulate and execute innovative and transformational organization strategies and operations, particularly in health information and in patient and physician communication and engagement.

"I look forward to this opportunity to serve CHRISTUS Santa Rosa Health System to further develop its mission and success in delivering high quality health care to South-Central Texas," Dr. Gellert said.

Read on for full press release.
New Director of Physician Services

Please welcome Anne Guerra, who has recently joined CHRISTUS Santa Rosa Health System as the Director of Physician Services.
Anne has a bachelor's degree in Biology from UTSA and an MBA from the University of Minnesota. Anne received her mediation certification in 2008 for basic mediation and advanced family law from UT School of Law in Austin. Currently she is affiliated with ACHE, Bexar County Dispute Resolution Center.
Anne served our country in the United States Army Reserves from 1984 to 1997 as a financial and personnel management specialist, coordinator of troop medical clinics, and is a combat war veteran of Desert Storm.
Anne brings experience in numerous leadership and management functions for physician practices, having spent the last five years at UTHSCSA as Clinical Supervisor and Administrator and more recently with Slidel Contracting-Law as Interim Director of Practice Physicians Management.
Contact Information:
Office phone: 210-704-2556
History & Physical Timeliness & Components
H & P must be completed and documented within 24 hrs following admission of the patient, but prior to surgery or a procedure requiring anesthesia services (including moderate sedation).
H&P Exams performed within 30 days prior to admission may be used if the following requirements are met:
H&P performed more than 30 days prior to admission, outpatient, observation, or outpatient surgery does not comply with timeliness requirements and a new H&P must be performed.
H&P Required Components:
Chief Compliant
Details of Present Illness
Relevant Past Social and Family History
Physical Examination
Statement on conclusions
Click here for a summary reviewing some additional Joint Commission standards related to Medical Staff documentation.
Cardiovascular Services Open at CHRISTUS Santa Rosa Hospital-Westover Hills
In August 2008, the Board of Directors of the Friends of CHRISTUS Santa Rosa Foundation approved $1.0 million to fund a much-needed Cardiovascular Services Unit and Cath Lab at CHRISTUS Santa Rosa Hospital - Westover Hills (CSRH-WH). After months of dedicated work with the CSRH-WH leadership team and the Interventional Cardiology Task Force, including Drs. Mark Canales, Jarrett McGehee, Dwarak Soundarraj, and Shadi Tolaymat, we are now prepared to launch this service line.
The new Cardiovascular Services Unit which opened on September 15, 2011, offers the latest state-of-the-art technology to perform everything from advanced diagnostic to complex interventional procedures.
Computerized Patient Order Management (CPOM)
Visit our CPOM website for updates and information.
Need a Meditech refresher?
Click here
for Meditech mini-sessions.

Upcoming Educational Activities
Click here for the September CME Calendar
Click here for the October CME Calendar
Ethics Lecture Series: Tuesday September 27, 2011/12:30 PM - 1:30 PM/CHRISTUS Santa Rosa Center for Children and Families.
Click here for more information.
Advisory Board Presentation - Clinical Integration: Thursday evening October 6, 2011/6:30 PM - 8:30 PM/CHRISTUS Santa Rosa Center for Children and Families. Click here for more information.
Ethics Lecture Series: Tuesday October 25, 2011/12:30 PM - 1:30 PM/CHRISTUS Santa Rosa Center for Children and Families.
Click here for more information.
Visit our CME website: www.christussantarosa.org/cme