Greetings!
We hope you enjoy our new Physician FOCUS e-Newsletter! Please read the articles of interest to you below.
Message from the President/CEO
Pat Carrier, CEO
As you all know, Texas recently passed its new
state budget for the next two years. There were significant cuts across many state services, but the two largest areas of decreases were in education and health care. Education got a lot of attention
with a budget decrease of over 4 billion dollars,
but what most people outside of health care do
not know is that the state Medicaid program was decreased by over 11 billion dollars. These decreases affect many services paid for by Medicaid including inpatient and outpatient hospital services.
Every hospital in the state is affected by the budget cuts, and the decrease in reimbursement varies by hospital. For CHRISTUS Santa Rosa the initial cut to our Medicaid funding was 27%. I say 'initial' because this is a process still in motion and it is possible that we will see that decrease change as the details of the budget reductions become clearer.
Documentation Requirements Revisited
The #1 problematic documentation standard continues to be timing and dating of all medical record entries.
Also problematic is timely authentication of verbal orders within 24 hours.
Did you know that the most commonly seen unapproved abbreviation is QD?
Click here to review a slide presentation reviewing Joint Commission standards related to Medical Staff documentation.
Post-Op Progress Note Required Elements
There is a common misperception that if a physician dictates an operative note immediately following surgery then a hand-written immediate post-operative note is not needed. However, a post-op progress note must be available in the medical record prior to the patient leaving the operating room and before the patient moves to the next level of care. The post-op progress note has been updated and is available in each of our operating rooms to assist in compliance with this requirement.
The required elements of the post-op progress note are:
Name of Surgeon and Assistant(s)
Pre-operative Diagnosis
Post-operative Diagnosis
Name of procedure(s) performed
Findings of the procedure
Estimated blood loss
Specimens removed
Signed by physicain
Date and time recorded - Very important as it confirms that the note was recorded prior to moving the patient to the next level of care
Click here for the revised Immediate Post-Op Progress Note form.
Radiology Services Survey
Our Radiology Department has undergone many changes this year and we are interested in your feedback about how effective we are in meeting your needs. Please take a few moments to complete this short survey of the performance of our radiology services over the last three months.

Click here to take survey.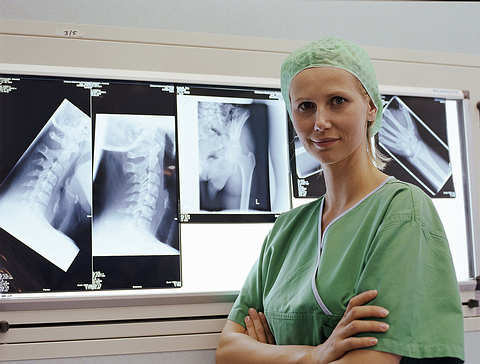 News from Microbiology Department
The Mycology laboratory is proud to announce in-house sensitivity testing for yeast. E test sensitivities for the following antibiotics: fluconazole, itraconazole, voriconazole and caspofungin are available by request. Caspofungin is not FDA approved and is for research use only (RUO), the performance characteristics of this product have not been established.
Testing will be by physician request only and will be set up during the week for a 24 and 48 hour reads, with a verbal preliminary given at 24 hours. Turn around time will be dependent on the day and time of the order and the growth pattern of the organism.
The Microbiology Department is excited to offer this testing for the CHRISTUS regional hospitals and believes that it will provide an added benefit for our patients and providers.
Computerized Patient Order Management
Need a Meditech refresher?
Click
here
for Meditech mini-sessions.

CHRISTUS Santa Rosa News

Interim VP Human Resources named
CSRPACS-NB Receives APEX Award
Enhanced Security Measures at CC/CH Campus
CSRCH School Based Health Care Program receives grant
Upcoming Educational Activities

Click here for the August CME Calendar
Ethics Lecture Series: Tuesday August 23, 2011/12:30 PM - 1:30 PM/CHRISTUS Santa Rosa Center for Children and Families.
Click here for more information.
Visit our CME website: www.christussantarosa.org/cme