Greetings!
We will recap the February meeting on e-Learning Standards and Best Practices. The handouts for the meeting are available for download as a pdf document as part of this newsletter. All of the links within the document will work making this handout a real keeper on your computer!
Our March meeting topic is
"The Learning Process at Seminole Casino, Immokalee."
Let us know when you register if Car Pooling interests you on the registration form, thanks.
There is a lot of information in this newsletter, so take your time, read the articles, follow the links, and don't forget to visit our website!
Our Chapter Events will help you to train, coach, and facilitate others to make substantive change within any organization.
Charlie Carpenter
ASTD Southwest Florida Chapter
VP of Communications & Technology
Meet the March Speaker

Richard A. Bell |Training Manager|Seminole Casino Immokalee
Richard has twenty years experience in training, development, and facilitation skills with specific expertise in customer service related management. He is an energetic, passionate facilitator, and leader with high customer service standards.
Richard has worked with some of the world's most respected and recognized brands including Starbucks, Zales, Gap/Banana Republic, and Hard Rock. He has personally trained thousands of participants and spoken before groups ranging from kindergarten to national conferences.
Richard has been working with the Seminole Tribe for eight years in various learning and development capacities.
Feedback from the February Monthly Meeting

It could have been a disaster. At the last minute, our February program speaker had a death in his family and was unable to be with us as scheduled. Fortunately, Charlie Carpenter graciously jumped in to put together a program and serve as speaker.
The topic was "E-learning Standards and Best Practices." I had unfortunately missed Charlie's Master Class last October on this subject, so I was happy to have a chance to attend this presentation. Charlie is well known for his expertise in e-learning.
It is clear - even before Charlie started to speak - that e-learning is very complex. You must take time to understand the key parts and what to expect from the system. Charlie outlined e-learning standards, Learning Management Systems (LMS), Learning Content Management Systems (LCMS), development tools, and practices for building content.
I was quite impressed that the e-learning standards were developed through our government Department of Defense in 1997. It was interesting to learn what SCORM is all about and how it is being used to standardize content. (SCORM stands for: Shareable Content Object Reference Model).
The next part of the session was spent discussing what to expect from an LMS or LCMS (Learning Management System or Learning Content Management System). We learned about the differences between them, how to use them, and when to use them. For most of us, we made the assumption that both of these management systems were basically the same and they are not. This discussion was very helpful.
Charlie repeated that it is very important to prepare and plan the delivery of your content for your program. Another key area is to identify the audience and consider their needs. Once you have the completed content, then you will be able to use it over and over.
He gave a handout with details on all of the items that was discussed. There were many questions asked during the presentation and Charlie responded excellently.
I would like to thank Charlie for giving us a valuable overview on standards and best practices. There is no doubt that I walked out of the room with new knowledge - and with a detailed package of information that will help me learn more on my own.
Click here to get your copy of the presentation with links to additional resources on e-Learning Standards and Best Practices.
What's in the Members Section of the Chapter Website?

Members Only Section
Chapter Blog
Forums
CPLP Resources
BOGO - Bring a Friend
White Papers, Tools, and Tips
Free eLearning Courses
Social Media Free eLearning
Polls and Surveys
Private Member Directory
Chapter Board Meeting Minutes
Chapter Annual Reports
Chapter Processes
Board Position Descriptions
President's Message

Dear Members,
I had an "AH HA" moment the other night when I was tri-folding about 100 ASTD of SWFL brochures. A brochure that our V.P. of Public Relations and Outreach, Teresa Hiatt, so graciously created and printed off as part of our
community outreach effort. During my tri-folding frenzy, I was reminded as I saw each shiny page of all the great things ASTD of SWFL offers: Program components, value of membership, history, bringing people together, and more.
On one page, the header completely caught my attention and locked me into a catatonic state - Learn, Network and Grow Professionally. The more I saw these words: Learn, Network and Grow Professionally - FOLD. Learn, Network and Grow Professionally - FOLD, I was reminded of all the times I have been asked what the ASTD of SWFL chapter has to offer someone and where is there value. After snapping out of it, I realized I've had the answer all along.
Learn: I am constantly amazed of what I learn at each chapter meeting, master class, and study group. I always take away a new technique, ice breaker, or way of thinking.
Networking: I love the fact that I have the opportunity to meet a great group of professionals that are role models, mentors and great teachers.
Grow Professionally: I have grown into a better professional, facilitator, and over-all individual just by the single fact that I have committed myself to participate in ASTD of SWFL and give something back to my community. It feels amazing.
So, for those of you who are asking, "What's in it for me?" "Where's the value?" Come to the next ASTD of SWFL chapter meeting to Learn, Network, and Grow Professionally.
Stay connected and I hope to see you in March at the Seminole Casino!
Your 2012 ASTD of SWFL President,
Ken Bodenhamer
Thank you for reading and enjoying this month's newsletter. Our chapter is vibrant and growing. Attend a meeting and you will find it to be value adding.
Sincerely,
Charlie Carpenter
ASTD SWFL - VP of Communications & Technology
March 21, 2012 Chapter Meeting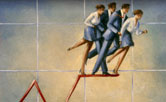 The Learning Process at Seminole Casino, Immokalee
We are breaking our tradition for the March meeting!! We are taking a field trip to The Seminole Casino Immokalee, and it is going to be a late afternoon meeting!
The meeting will be held on Wednesday, March 21st, at 4pm and will include:
A brief Seminole history of the how it all got started
An overview of their learning process
Discussion of the core classes which provide their employees with the tools and resources they need to be successful
A series of management development workshops and e-learning designed to enhance their skills
Outline of their Team Member relations programs
Our time will also include a brief tour around the casino. Afternoon snacks and beverages will be provided. They will also provide free vouchers so that those who wish to can gamble a little!
GUESTS: $15
You can pay by credit card or choose to pay at the door. We can only accept credit cards online.
WHEN:
March 21 from 4pm - 5:30pm
WHERE:
Seminole Casino 506 South 1st Street, Immokalee, FL
Driving Directions:
From Fort Myers: Take I-75 to exit #138 east (Highway 82) till it dead ends into Highway 29 (Main Street - Immokalee) turn right on Hwy 29 and go to the fifth traffic light (First Street) then make a right onto First Street. The Casino is located approximately five blocks down on the left.
From Bonita: Take I-75 to exit #123 east (Corkscrew Road) till it dead ends into State Road 82, turn right on 82 till it dead ends into Highway 29, turn right on Hwy 29 (Main Street - Immokalee) go to the fifth traffic light (First Street) and make a right onto First Street. The Casino is located approximately five blocks down on the left.
From Naples or Marco Island: Take I-75 to exit #111 East (Immokalee Road) approximately 30 miles. The Casino will be on the right as you enter the town of Immokalee.
e-Learning Standards and Best Practices Handouts

Click on the Link and get the pdf
Save the Dates for 2012

Monthly Chapter Meetings
Apr 18
May 16
Jun 20 Dinner
Jul 18
Aug 15
Sep 19
Oct 17
Nov 21
Dec 12 Dinner
Monthly Meetings
FGCU FIOG
The Atrium Suite 1181
8695 College Parkway
Fort Myers 33919
Wed 11:30-1 pm
Dinner Meetings
Holiday Inn Airport
Wed 6-8 pm
Master Classes
Apr 7
Oct 6
Sat 8:30-12 noon
Keiser University
Suite 200
3800 Colonial Blvd
Fort Myers 33966
On Line Lean Six Sigma Training
EVSave30
for 30% off discount on all e-Learning courses.
Become a Sponsor
SW FL Members advertise
here, only $10 per month. National Members $60 per month. Non-Members $60 first month with Chapter Membership Included!
Our Chapter donates to the Harry Chapin Food Bank at every Monthly Meeting. We can't do it without You!

The

mission

of the Harry Chapin Food Bank is "to overcome hunger in Charlotte, Collier, Glades, Hendry, and Lee counties through education and by working in a cooperative effort with affiliated agencies in the procurement and distribution of food, equitably and without discrimination."
Every dollar donated allows the Food Bank to distribute $6 worth of food!