Greetings!
Welcome to the November Newsletter from the Southwest Florida Chapter of ASTD.
Please take the Member Survey to help us plan an exciting and knowledge filled 2012. Thank you in advance for your inputs!
We will recap what you may have missed last month and give you the details for November's activities.
Our Chapter Events will help you to train, coach, and facilitate others to make substantive change within any organization.
Charlie Carpenter
ASTD Southwest Florida Chapter
VP of Communications
What's Coming Up Next!

BOGO Coupons available Online click
HERE
.
Any member can invite a guest by giving them one of the business card invites.
The member is expected to attend with their guest (thus the term BOGO - "Buy one give one.")
The guest will turn in their invite for free admission to our monthly meeting and free lunch!
The guest must RSVP at www.ASTDSWFL.org so that lunch can be provided for them.
The offer can be extended only one time to any one individual. Members please limit your free invites to two per month.
Here's What's Coming:
Monthly Meeting November 16 - Certified Professional in Learning and Performance with a speaker from ASTD National - Jennifer Tomarchio, CPLP
Nominations DUE by Nov 20 for Employee Learning Week
Networking and Coffee Social Nov 30
Employee Learning Week - December 5-9
Awards Dinner December 7, 6-8:30 pm at

The Holiday Inn Fort Myers Airport @ Town Center

9931 Interstate Commerce Drive

Fort Myers

, FL 33913
Meet this Month's Meeting Speaker

Jennifer Tomarchio
Jennifer Tomarchio has worked for First Data USA for 16 years. She's held the positions of Trainer, Instructional Developer, Training Manager, Measurement Analyst, and is currently in the role of Senior Instructional Designer. Jennifer's leadership as ASTD Fort Lauderdale Chapter President in 2008 helped put the chapter on the map, increasing meeting attendance by 30% and membership by 20%. As a CPLP pilot pioneer, Jennifer is an active promoter of the CPLP credential and has participated as a Team Lead for the CPLP Work Product Rater Workshop, as well as other CPLP activities.
She has served on the National Chapter Recognition Committee for the last two years and as Chair of that committee for 2011. As part of that role, she also served a one year term on the National Advisors for Chapters (NAC) Committee and has now been appointed to a regular 3 year NAC term.
Jennifer has a Bachelor's degree and Graduate Certificates in Training, Human Resource Development, and Organization Development. She is also certified in Virtual Facilitator-led Training (VILT).
Feedback from October Monthly Meeting

Career Planning and Talent Management
"What did you want to be when you grew up?" Everyone jumped up to participate and write down on the board what they wanted to be when they grew up. It was amazing to see all of the different ideas participants had when they were young and that most are not doing what they wanted to be doing when they were between the ages of 12 and 16. This led to a discussion on development theories and approaches to career development and talent management.
Career Planning and Talent Management presented on October 19 was enlightening and informative. Bobbi Jo Cusimano combined written information with her own unique personal life experiences. This dynamic overview of the ninth core area gave a key component to understand the concepts and challenges we will face in the future.
We discovered Career Development is a continuous evolving circle described through use of development framework modules and assessment tools. Career Planning appears to be driven by personal desires and traits. Human Resource department develop Talent Management through strategic planning by identifying individual strength of company employees and using these strengths to inspire internal loyalty and continued growth for the individual and the company.
The break out activity was discussion on Assessment Tools. The discussion was to review the seven assessment tools and determine which tool should be a priority. The results showed that all the small groups agreed that the 360 degree feedback assessment tool should be given the highest priority for its results and benefits.
The session provided a variety of methods to promote career development and talent management for employees and management. Bobbi Jo encouraged the participants to think about whom we are, what we plan to do currently and what we might like to pursue in the future. She encouraged all participants to be open to new challenges and potential changes.
Bobbi Jo closed by saying, organizations are people working together to achieve some common purpose, objective, or goal. To that end, every organization must have people in leadership roles who promote order and unity among employees to achieve the common purpose.

By Kathy Choquette

Treasurer, ASTD SW FL
Master Class - Introduction to eLearning

On October 1st at Keiser University we held our second Master Class of the year. This three hour class was taught by Charlie Carpenter. The class was interactive and hands on.


As a group we actually created a short eLearning course on CPLP and published it to the SCORM Cloud. That was really cool.

Charlie demonstrated Learning Management Systems and software tools for developing eLearning courses from existing training content. The following is a SIPOC Process Map that explains the process for converting classroom courses into eLearning courses.
This was an excellent course and if you missed it you really missed something special. If you want a copy of the SIPOC Process Map
just click here.
We plan to have more Master Classes in 2012 but we need your inputs for the topics you are most interested in. Please take our survey to help us by clicking HERE.
President's Message

Hello fellow members!
In late October, Ken and I had the pleasure of attending the ASTD Chapter Leader's Conference (ALC) in Alexandria, Virginia. The sessions were good and we made lots of great contacts. We were introduced to new tools in Chapter Management and we learned that our Chapter is doing well in many areas!
It was great to be surrounded by so many people who share the same mission as ours. Being at a National conference really gives you a sense of what the organization is about - and how important your role is. Yes, even here in Southwest Florida, we make a difference.
We are now beginning our transition to 2012 and members are being asked for input. You have seen survey's lately asking your opinion - I hope you won't hesitate to let us know what you are thinking. We are accepting nominations for those interested in serving on the 2012 Board. If you are interested, please call Lorna or Ken.
Before we move to 2012 - we have some important business to take care of in 2011! We sincerely hope all members (and friends) will make every effort to attend our two remaining events:
November 16 - Our monthly meeting will feature a speaker from National - Jennifer Tomarchio, CPLP - who will tell us her story including how to prepare for the CPLP exam. She'll tell us what's going on in the National arena.
December 7 - This will be our final meeting of 2011 and our grand celebration of all we have accomplished this year. This meeting which will be in the evening, at the Holiday Inn Airport. We will be presenting the winners of our Employee Learning Awards in recognition of Employee Learning Week (nomination forms are now available on our website). We will install our 2012 Board of Directors - and we will enjoy the company of great training professionals.
You can call or write anytime - or, you can use our
Thanks to everyone!
Lorna Kibbey
Your Southwest FL ASTD Chapter President
Networking and Coffee Social November 30

Let's get together for Networking and Coffee. All year members have been working hard to hone their CPLP skill sets. Now it is time to just share, contemplate, and network with your fellow ASTD Southwest Florida members.
Everyone is welcome and we promise it will be fun! The discussions are whatever you want them to be.
When: Wednesday, November 30
Time: 5:30 - 7:00 pm
Location: Books-a-Million at the Forum on Colonial off of I-75
Please RSVP and we will provide any details you may need.
Thank you for reading and enjoying this month's newsletter. Our chapter is vibrant and growing. Attend a meeting and you will find it to be value adding.
Sincerely,
Charlie Carpenter
ASTD SW FL - VP of Communications
Member Survey
Hi Members!

Let your Chapter Know the Topics YOU would like on the 2012 Calendar.
November 16, 2011 Chapter Meeting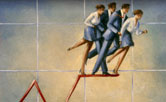 Certified Professional in Learning and Performance
What's the next step in your professional development?
Is ASTD's CPLP (Certified Professional in Learning and Performance) certification for you?
Jennifer Tomarchio was one of the first to receive this designation. Come learn the value of the CPLP and what it can do for you.
At the end of this session, you will be able to...
Describe the CPLP™ Certification.
Describe some of the what and why of the CPLP™, including its basis in the 2004 ASTD Competency Model.
Describe the value of CPLP™.
Understand the eligibility requirements.
Provide a high level description two-phased process.
Identify some resources and tools to help you prepare for the designation.
GUESTS: $20 includes lunch
You can pay by credit card or choose to pay at the door. We can only accept credit cards online.
Lunch is from Jason's Deli
Please let us know when you register if you want a lunchbox with sandwich, chips, and cookie or a Vegetarian Lunch.

Ice Cold Water will be provided for everyone.
WHEN:
November 16 from 11:30 to 1:00
WHERE:
The FGCU Florida Institute of Government which is at The Atrium - 8695 College Parkway, Suite 1181, Fort Myers, 33919.
Take the Next Step
Call Keiser University Today
239-277-1336
Associate, Bachelor's and Masters Degrees
Living in the Past, the Present, and the Future
Give your Employees the Gift of Inspiration
Become a Sponsor
SW FL Members advertise
here, only $10 per month. National Members $60 per month. Non-Members $60 first month with Chapter Membership Included!
Our Chapter donates to the Harry Chapin Food Bank at every Monthly Meeting. We can't do it without You!

The

mission

of the Harry Chapin Food Bank is "to overcome hunger in Charlotte, Collier, Glades, Hendry, and Lee counties through education and by working in a cooperative effort with affiliated agencies in the procurement and distribution of food, equitably and without discrimination."
Every dollar donated allows the Food Bank to distribute $6 worth of food!