Greetings!
Welcome to the October Newsletter from the Southwest Florida Chapter of ASTD. We have three in October.
Oct 1st - Master Class - Introduction to eLearning (announced in September)
Oct 19th - Monthly Meeting - Career Planning and Talent Management
Oct 26th - CPLP Study Group - Career Planning and Talent Management
Please take the Member Survey to help us plan an exciting and knowledge filled 2012. Thank you in advance for your inputs!
We will recap what you may have missed last month and give you the details for October's activities.
Our Chapter Events will help you to train, coach, and facilitate others to make substantive change within any organization.
Charlie Carpenter
ASTD Southwest Florida Chapter
VP of Communications
What's Coming Up Next!

BOGO
Coupons available Online click
HERE
.
Any member can invite a guest by giving them one of the business card invites.
The member is expected to attend with their guest (thus the term BOGO - "Buy one give one.")
The guest will turn in their invite for free admission to our monthly meeting and free lunch!
The guest must RSVP at www.ASTDSWFL.org so that lunch can be provided for them.
The offer can be extended only one time to any one individual. Members please limit your free invites to two per month.
Here's What's Coming:
Monthly Meeting October 19th Career Planning and Talent Management
CPLP Study Group October 26th Career Planning and Talent Management
Monthly meeting November 16 will feature a speaker from ASTD National - Jennifer Tomarchio, CPLP
Employee Learning Week - December 5-9

Awards Dinner December 7, 6-8:30 pm at

The Holiday Inn Fort Myers Airport @ Town Center

9931 Interstate Commerce Drive

Fort Myers

, FL 33913
Meet this Month's Meeting Speaker

Bobbi Jo Cusimano is an expert sales trainer and motivational speaker with the ability to provide people with the courage to step outside their comfort zone, and the confidence to reach for their dreams.
Bobbi Jo has worked for over 14 years to build a successful electrical service business. Now she is ready to share her secrets for success with the electrical industry. Bobbi Jo designs and delivers Sales Training content that's specific to the electrical service industry. She knows how to increase sales on a limited marketing budget, and more importantly, she knows how to teach you how to do it!
Growing her electrical service company from zero to $1 million dollars in sales in less than ten years on a limited marketing budget, she now mentors her son, who is a Master Electrician with his own electrical service business. Bobbi Jo increased sales at Speedy Electric by 71% in the first year, using creative and inexpensive marketing ideas to keep total marketing expenses below ten percent of gross sales.
She is now sharing her 14 years of inside knowledge and experience with others in the electrical trade industry, delivering simple yet effective customized training sessions. Bobbi Jo shows you step by step how to create and grow a thriving service business. Popular topics include; How To Sell When You're Not A Salesman, a helpful course for technicians, and The Electrician's Small Business Success Series.
The HOW-TO Shoppe provides valuable business skill development for electricians who have the desire to become successful business owners, as well as customized training for technicians and other employees.
Feedback from September Monthly Meeting

Managing Organizational Knowledge
Jeff Graddy, Ph.D. opened with a quote from President Abraham Lincoln, "If I had eight hours to chop down a tree, I'd spend six hours sharpening my ax."
Basically, Managing Organization Knowledge takes planning. In this session we learned the key reasons why companies should take Managing Organizational Knowledge seriously.
The benefits for any organization are the following:
Improved Productivity,
Reduced Strain on Resources,
Shorter Cycle Times,
Better Customer Service, and
Improved Employee Engagement.
When Managing Organizational Knowledge is done correctly the result is employees build and improve skills and talents to execute their jobs well. Jeff concluded with the "How To" roadmap.
This was a great session and if you missed it you really missed something special.
President's Message

Hello fellow members!
October - Octoberfest! In Munich, the 178th Oktoberfest celebration is underway. It is the largest festival in the world, and so well known that the very definition of the word "Octoberfest," now includes "any similar autumn festival."
Given that definition, I feel like ASTD SW FL is having our own Octoberfest - and it's only the beginning of October! Think about what we have done since the last newsletter!
Just two weeks ago, our Chapter participated in a joint networking and education event with HRMA - at the Grandezza. What a fabulous event! ASTD Members (and HRMA Members) Laura Sladick and Ken Bodenhamer, presented an intriguing joint presentation on on-boarding. The networking before the presentation included great people and food and drink, in a really beautiful location. This was a classy and successful meeting with one of our most important community partners. The presentation slides are available at www.ASTDSWFL.org.
Jeff Graddy presented at our monthly meeting on September 21. His subject was "Managing Organizational Knowledge." He did a wonderful job of introducing us to this eighth core area of expertise. We had an opportunity to really think about challenges - and ways to overcome them.
On Wednesday evening, September 28, we held our monthly follow-up - our Study Social - at Books-a-Million. The session turned into more of a brainstorming session about topics we wanted to explore at the retreat. We were joined by a potential new member who had been a guest at Dr. Graddy's presentation. Her input was great!
On Saturday morning, October 1, we held our second Master Class of the year. MC 2 was facilitated by Charlie Carpenter on the subject of e-learning. Talk about "cutting edge" - Charlie showed us how it is done - how to do it - and why we should. His presentation was amazing and I must say, inspiring!
On Saturday afternoon, October 1, we held our annual Retreat/Strategic Planning session. The discussion was invigorating and many solid ideas were generated. I left feeling very proud of how far we have come and really excited about what is yet to come!
See what I mean? There is so much going on - and so many ways to be involved! So what's coming next? More great events!
October 19 - Bobbi Jo Cusimano will present the ninth core area of expertise which is "Career Planning and Talent Management."
October 26 - Our monthly Study Social at Books-a-Million.
November 16 - Our monthly meeting will feature a speaker from National - Jennifer Tomarchio, CPLP - who will tell us her story including how to prepare for the CPLP exam. She'll tell us what's going on in the National arena.
December 7 - This will be our final meeting of 2011 and our grand celebration of all we have accomplished. Mark your calendar for this meeting which will be in the evening - 6:00 to 8:30, at the Holiday Inn Airport. We will be presenting the winners of our Employee Learning Awards in recognition of Employee Learning Week (nomination forms are now available on our website). We will install our 2012 Board of Directors - and we will eat, drink, and be merry.
You can call or write anytime - or, you can use our blog at www.astdswfl.org.
Thanks to everyone!
Lorna Kibbey
Your Southwest FL ASTD Chapter President
CPLP Study Group

This Month's Topic is
Management of Organizational Knowledge
Mark your calendars Everyone!
Our next CPLP Study Group is scheduled for Wednesday, October 26th at 5:30 p.m. You can come right after work. We will meet at Books-a-Million at the Forum. Click on the link for directions.
Since our members indicated an interest in learning more about the nine AOEs in the CPLP Certification, we invite everyone to attend-whether or not you are interested in the certification exam. Over the course of the year the study group will review all nine AOEs. The CPLP AOEs comprise the following topics.
1. Designing Learning
2. Delivering Training
3. Improving Human Performance
4. Measuring and Evaluating
5. Facilitating Organizational Change
6. Managing the Learning Function
7. Coaching
8. Managing Organizational Knowledge
9. Career Planning and Talent Management
When: Wednesday, October 26th Schedule: Every 4th Wednesday of the Month to study the topic presented at the ASTD Monthly Member meeting.
Time: 5:30 - 7:00 pm
Location: Books-a-Million at the Forum on Colonial off of I-75
Approach: Guided discussions following the ASTD CPLP handbook.
Please RSVP and we will provide any details you may need.
Thank you for reading and enjoying this month's newsletter. Our chapter is vibrant and growing. Attend a meeting and you will find it to be value adding.
Sincerely,
Charlie Carpenter
ASTD SW FL - VP of Communications
Member Survey
As you know, all of our chapter meetings for 2011 were based on ASTD's Areas of Expertise (AOE) that make up the CPLP exam.

Our goal is to continue to offer education and tools to our members so that you may continue to grow professionally.

With that said, we would like to know YOUR thoughts as we plan for next year's programming.
October 19, 2011 Chapter Meeting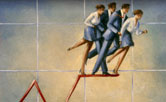 Career Planning and Talent Management
This session will address the main objectives for aligning employee skills to the needs of the organization.
The fundamentals of career development theories and approaches will b e discussed.
It is important to include management development programs to allow managers to improve their skills now and be poised for the future. Ultimately this grooms them to lead their staffs in the same direction the company is headed.
Lifelong learning is the bottom line and as workplace learning professionals we need to be the ones to set the example for others around us.
On our ongoing journey to offer sessions based on the ASTD's Areas of Expertise, please join: Bobbi Jo Cusimano, Professional Speaker from The "How To" Shoppe, for an enlightening presentation discussing the key ingredients for career planning and talent management!
MEMBERS: $15 with lunch, $10 without lunch,
GUESTS: $20 includes lunch
You can pay by credit card or choose to pay at the door. We can only accept credit cards online.
Lunch is from Jason's Deli
Please let us know when you register if you want a lunchbox with sandwich, chips, and cookie or a Vegetarian Lunch.

Ice Cold Water will be provided for everyone.
WHEN:
October 19 from 11:30 to 1:00
WHERE:
The FGCU Florida Institute of Government which is at The Atrium - 8695 College Parkway, Suite 1181, Fort Myers, 33919.
Take the Next Step
Call Keiser University Today
239-277-1336
Associate, Bachelor's and Masters Degrees
10 Steps to Develop eLearning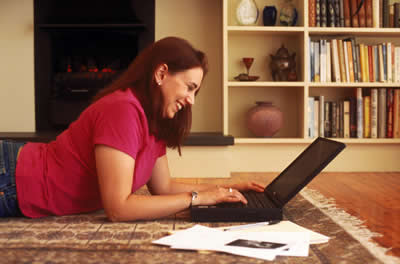 Assemble all existing course files. (ppt, doc, xls, etc.)
Story board the Course
Build the Course Outline
Define Course Sections and their Contents
Build the Lessons
Define and Create the Exercises
Define and Create the Quizzes and Exams
Record all Voice Overs and time all animations
Publish the Shockwave Files
Package the Course for SCORM and upload to the LMS (Learning Management System)
We covered all of this in detail during the Master Class, Introduction to eLearning, conducted October 1st at Keiser University.
Become a Sponsor
SW FL Members advertise
here, only $10 per month. National Members $60 per month. Non-Members $60 first month with Chapter Membership Included!
For Details.

Our Chapter donates to the Harry Chapin Food Bank at every Monthly Meeting. We can't do it without You!

The

mission

of the Harry Chapin Food Bank is "to overcome hunger in Charlotte, Collier, Glades, Hendry, and Lee counties through education and by working in a cooperative effort with affiliated agencies in the procurement and distribution of food, equitably and without discrimination."
Every dollar donated allows the Food Bank to distribute $6 worth of food!