Greetings!
Welcome to the August Newsletter from the Southwest Florida Chapter of ASTD. We have two events this month.
August 17th Monthly Meeting - Coaching
August 24th CPLP Study Group - More details on Coaching
We are STILL looking for a Member to volunteer to join the Board and become our Chapter Secretary.
Please contact Lorna Kibbey if your are interested. Thank you in advance!
We will recap what you may have missed last month and give you the details for August's activities.
Our Chapter Events will help you to train, coach, and facilitate others to make substantive change within any organization.
Charlie Carpenter
ASTD Southwest Florida Chapter
VP of Communications
What's Coming Up Next!

BOGO Coupons available Online click HERE.
Any member can invite a guest by giving them one of the business card invites.
The member is expected to attend with their guest (thus the term BOGO - "Buy one get one.")
The guest will turn in their invite for free admission to our monthly meeting and free lunch!
The guest must RSVP at www.ASTDSWFL.org so that lunch can be provided for them.
The offer can be extended only one time to any one individual.
Members should limit their free invites to two per month.
HRMA - ASTD Networking Function on September 15th at The Club at Grandezza. 4:30-6:30 pm, Networking plus 1 CEU. Stay tuned for more details!
Master Class - eLearning Introduction Oct 1, 9 am - 12pm, Registration at 8:30 am, at Keiser University, Ft Myers
Employee Learning Week - December 5-9 more details to come.
Meet this Month's Meeting Speaker


Cynthia K. Hodge, Ph.D.
Cindy moved to Naples and joined the Southwest Florida chapter of ASTD in 2010 after many years in Washington, D.C. and the New Jersey and New York area. Moving back to Florida was something she had wanted to do since she left Tallahassee in 1980 after receiving her Ph.D. at F.S.U. and connecting with colleagues in the field of performance improvement with whom she has maintained lifelong friendships.
Before F.S.U. she was an elementary teacher in grades 1, 2, and 5. She entered the field of adult education at Bell Labs, after receiving her Ph.D. in Instructional Systems Design, as an Instructional Technology Consultant for the development of their continuing education program for technical staff engineers. During her 19-year career at Bell Labs and AT&T she served as an internal consultant and program development manager for numerous technical training departments, field support divisions, and corporate HR. After leaving AT&T she developed training programs for Goodwill and United Way of America as an outside consultant and also served as Director of Learning for United Way of America in 2006.
After returning to school at Marymount University for a graduate certificate in Organization Development in 2007, she began to apply her past experience and knowledge about adult learning to the field of executive coaching. She has served dozens of clients as an independent coach since 2007 and found great satisfaction in the profound difference one-on-one coaching has made in the realization of their career development aspirations.
Feedback from July Monthly Meeting

Managing the Learning Function
Dora Krauss engaged us all with an inspiring discussion about managing the learning function within an organization. She shared insights from her experiences as the Director of Education for NCH Healthcare.
During her presentation the audience was encouraged to provide feedback by participating in multiple polls that were part of the discussion. The polls kept everyone engaged and initiated some excellent discussions where members shared their experiences managing the learning function.
Each poll took less than a minute to complete where we used "clickers" to select our answers and the data was captured with results displayed immediately. Way cool technology and a great way to maintain the audience's focus.
We learned, laughed, and enjoyed the luncheon meeting. The Chapter thanks Dora for the terrific job and we appreciate her spending time with us.
See what you missed by not coming to the meeting! Join us this month on the 17th to learn and discuss Coaching best practices.
President's Message

Hello fellow members!
August - and the summer is HOT! My thermometer is reading 97 degrees right now and it fits with what's happening in ASTD SW FL - we're hot hot hot!! Just look through this newsletter to see all the amazing things that are going on!
In September, we'll be co-hosting a networking/education event with HRMA, at the Grandezza (September 15 at 5:30). The last time we did an event with HRMA two ASTD members showed up - me and Jim Jacoby! PLEASE put this on your calendar and join us at this event! It promises to be amazing. We are so happy that HRMA is willing to partner with us on this - Ken Bodenhamer has done a great job of pulling this together.
October 1 is our second Master Class of the year. This one will be on e-learning. Charlie Carpenter has completely realigned his business to work in this market and I'm looking forward both assisting him and learning from him as we put together this session. We'll also hold our annual retreat on October first, after the master class - mark off the entire day on your calendar right now!!
Employee Learning week is December 5 through 9, and we are gearing up for a big celebration. We are just starting to put together plans and welcome volunteers to help make this a great event.
We are accepting volunteers for Board positions and starting to organize for 2012. If you'd like to help, we'd love to help you help ASTD SW FL.
You can call or write anytime - or, you can use our blog at www.astdswfl.org.
Thanks to everyone!
Lorna Kibbey
Your Southwest FL ASTD Chapter President
CPLP Study Group

This Month's Topic is
Coaching
Mark your calendars Everyone!
Our next CPLP Study Group is scheduled for Wednesday, August 24th at 5:30 p.m. You can come right after work. We will meet at Books-a-Million at the Forum. Click on the link for directions.
Since our members indicated an interest in learning more about the nine AOEs in the CPLP Certification, we invite everyone to attend-whether or not you are interested in the certification exam. Over the course of the year the study group will review all nine AOEs. The CPLP AOEs comprise the following topics.
1. Designing Learning
2. Delivering Training
3. Improving Human Performance
4. Measuring and Evaluating
5. Facilitating Organizational Change
6. Managing the Learning Function
7. Coaching
8. Managing Organizational Knowledge
9. Career Planning and Talent Management
When: Wednesday, August 24th
Topic: Facilitating Organizational Change Schedule: Every 4th Wednesday to study the topic presented at the ASTD Monthly Member meeting.
Time: 5:30 - 7:00 pm
Location: Books-a-Million at the Forum on Colonial off of I-75
Approach: Guided discussions following the ASTD CPLP handbook.
Please RSVP and we will provide any details you may need.
Visit our Website
Online Event Registration
Online Membership Enrollment and Renewal
Blog
Forums
Contact the SWFL Leadership Team
What's New
And when you log in Member Only Content


Members Log In with your e-mail and password to access the members only areas. Forgot or lost your password, no problem. Send an e-mail with your name and e-mail address and we will hook you up with a new password.

Thank you for reading and enjoying this month's newsletter. Our chapter is vibrant and growing. Attend a meeting and you will find it to be value adding.
Sincerely,
Charlie Carpenter
ASTD SW FL - VP of Communications
August 17, 2011 Chapter Meeting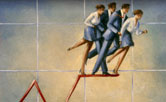 Coaching
Coaching is an interactive process that helps individuals and organizations develop more rapidly and produce more satisfying results:
improving others' ability to set goals,
take action,
make better decisions,
and make full use of their natural strengths.
The follow-up workshop session on August 24th will be a further chance to practice coaching and get feedback from peers and the workshop leader.
On our ongoing journey to offer sessions based on the ASTD's Areas of Expertise, please join: Cynthia K. Hodge, Ph.D., for an enlightening session discussing the
Key Ingredients for Successful Coaching!
Click to Register or RSVP.


MEMBERS: $15 with lunch, $10 without lunch,
GUESTS: $20
You can pay by credit card or choose to pay at the door. We can only accept credit cards online.
Lunch is from Jason's Deli
Please let us know when you register if you want a lunchbox with sandwich, chips, and cookie or a Vegetarian Lunch.

Ice Cold Water will be provided for everyone.
WHEN:
August 17th from 11:30 to 1:00
WHERE:
The FGCU Florida Institute of Government which is at The Atrium - 8695 College Parkway, Suite 1181, Fort Myers, 33919.
COST:
MEMBERS: $15 with lunch, $10 without lunch - GUESTS: $20
Take the Next Step
Call Keiser University Today
239-277-1336
Associate, Bachelor's and Masters Degrees
TOP 10 List

How to Use Social Media
click on the links for Free eLearning!
On Line Training for Continuous Improvement
Summer Time eLearning - Now till August 31st

Take 15% off any of our courses offered via eLearning! Type in the promotion code when you register for a course. The discount applies to as many courses as you want to take.
Promotion Code: EVNL06202005 (Four Capital letters then all numbers)
Become a Sponsor
SW FL Members advertise
here, only $10 per month. National Members $60 per month. Non-Members $60 first month with Chapter Membership Included!
For Details.

Our Chapter donates to the Harry Chapin Food Bank at every Monthly Meeting. We can't do it without You!

The

mission

of the Harry Chapin Food Bank is "to overcome hunger in Charlotte, Collier, Glades, Hendry, and Lee counties through education and by working in a cooperative effort with affiliated agencies in the procurement and distribution of food, equitably and without discrimination."
Every dollar donated allows the Food Bank to distribute $6 worth of food!