CHAMBER FORUM
How to Decrease the Risk of Robbery to Your Business
"How to Decrease the Risk of Robbery to Your Business"
Brandon Police Chief, Chris Brickell, has put together a special presentation just for our business community. He will present information to business owners and their employees on how to decrease the risk of robbery, give tips on what to do and what not to do, and precautions business owners can take to mitigate danger to themselves and employees.
The forum will take place on Wednesday, November 30 starting at 6:30 pm at the Brandon Senior Citizen's Center. There will be time for questions and answers after Chief Brickell's presentation. This forum is sponsored by the Brandon Area Chamber of Commerce. For more information, contact the Chamber at 247-6401 or by email at info@brandon.org
DOWNTOWN BUSINESSES: NEED HELP DECORATING?
The Chamber has a decorating elf who might be able to help you. Contact the Chamber if you have a tree you would like lit. We'll see if we can help you.
HOLIDAY SEASON 2012
MEMORY TREE SINGING & LIGHTING
Brandon's Memory Tree Lighting will take place this Sunday, November 27 at 3:30 pm. The beautiful voices of the OVUHS Chorale will start the program with holiday cheer. They will be followed by the incomparable Festival Singers. Father Skip will usher in the season with a short prayer and the Tree will be lit at 4:00 pm. Donations are now being accepted in memory of your loved ones to help light Brandon's Memory Tree. Each bulb costs $1 and names will be printed in the local newspaper. Please send a check made out to Brandon Area Chamber of Commerce (BACC) and mail to BACC, PO Box 267, Brandon VT 05733. Names may also be dropped off at Carr's Florist & Gifts and The Inside Scoop. Make sure to include your name and phone number and the name(s) of loved ones. Deadline is November 25, 2011. Form is off to the right.
HOLIDAY DECORATING / LIGHTING CONTEST
Register to be judged - NEW DEADLINE
The Brandon Chamber is sponsoring a Holiday Lighting Contest this year and there will be both residential and commercial categories. Pull out your Santas, sleds, reindeer, wreaths - and don't forget the lights! Judging will take place sometime after December 15, 2011 so please make sure all your decorations are in place by then. For residential displays, you MUST register in order to qualify to win. Please call 247-6401 (leave a clear message with your name, phone number and address) or send an email to: info@brandon.org and write HOLIDAY DECORATIONS in the subject line and write your name, phone number and address. Downtown commercial displayswill automatically be entered into the contest but if you are outside the core downtown and want to be considered, please send an email or call to make sure you are on the list! Good luck!
MOONLIGHT MADNESS
-Dec. 1 and Dec. 14. Click the link to see the specials at all your favorite shops and eateries in Brandon! New stores. Great food. Eye candy everywhere. Shop Local!
BRANDON T-SHIRTS:
Blue and Green short sleeve shirts are available at The Brandon Inn.
Youth Sizes - $12 ~ Adult Sizes - $15


DUE TO POPULAR DEMAND, WE ARE GOING TO RE-ORDER SPECIAL ORDER T-SHIRTS IN TIME FOR X-MAS DELIVERY. THAT MEANS IT IS A QUICK QUICK QUICK TURN-AROUND.
SPECIAL ORDER INFO:
DEADLINE SUNDAY, DECEMBER 4.
THESE SHIRTS MAKE GREAT HOLIDAY GIFTS
AVAILABLE IN SHORT- AND LONG-SLEEVE. Youth and Adult
This is the opportunity to place a special order for the size, color and sleeve length you would like. Orders MUST BE PRE-PAID.
Youth short sleeve shirts are $12
Youth long sleeve shirts are $15
Short sleeve shirts are $15
Long sleeve shirts are $18
XXL shirts (short-sleeve) are $18
See all the colors available on the manufacturer website
Would you like the commemorative "250" logo on your shirt? (requests without stipulation about the"250" logo
will be printed without it)
CONTACT Janet with details
(size, color, sleeve length, and 250 logo).
The order is going in first thing Monday morning, Dec. 5.
MAPLE VIEW FARM ALPACAS HOLIDAY OPEN HOUSE
Maple View Farm Alpacas
will host its ninth annual holiday open house on November 26 and 27. Guests are invited to learn about alpacas, raised for breeding as well as their luxurious fiber. See carding and spinning demonstrations. Then browse the farm store for great holiday gifts made from luxurious alpaca.

Dates: Nov. 26 - 27, 2011

Directions: From US Rte. 7, north of Brandon, turn west onto Arnold District Rd. Continue 1.1 miles, then left onto Adams Rd. House is at the end of the road; barns are behind the house and not visible from driveway.
Contact: Deb Bratton. Email: mvfalpacas@earthlink.net
Congratulations to Casella Waste Management on the
opening of their Zero Sort Recycling Facility in Rutland. Learn more about Zero Sort at casella.com or call (888) 690-5241
18 Best Lawyers at Langrock Sperry & Wool

Congratulations to Mitch Pearl of Brandon for being named one of The Best Lawyers in America®. Mitch is a Brandon resident, member of its Select Board, and attorney with Langrock Sperry & Wool, LLP of Middlebury. 18 attorneys from Langrock Sperry & Wool have been included in the 2012 edition of The Best Lawyers in America®. The firm ranked first -- with more attorneys listed than any other firm in Vermont -- in the categories of criminal defense, elder law, employment law, ERISA litigation, labor and employment litigation, real estate law and litigation, and trusts and estates.
"We are especially honored that fully two-thirds of our attorneys have been included in Best Lawyers," said Langrock partner Jim Swift. "This underscores the strength of our resources across many areas of the law." The 27 attorneys of Langrock Sperry & Wool solve legal problems - with knowledge, creativity, and commitment - for individuals and businesses, across a wide range of practice areas. With offices in Burlington and Middlebury, the firm has been promoting the public interest and offering its unique blend of tradition and innovation since 1960. Contact Mitch at Langrock, Sperry & Wool, LLP. 802-388-6356.
Special ServSafe® class for Brandon Restaurant and Hospitality Proprietors, Chefs and Kitchen Associates
ONLY $139.00 per person an Excellent Price. Class held Tuesday December 13. Saves $50.00 off regular fee of $189.00pp
Includes 5th Edition Revised Essentials book with attached answer sheet for use with Examination booklet. Best you read book prior to class, minimum one week in advance of session.
Location: Brandon Library. One day class held Class* Tuesday December 13.Commences at 8:30am and finished by 5:00pm or earlier.
I have five books presently on inventory and will deliver as requested or pick up at Rosebelle's Victorian Inn, 31 Franklin Street, Brandon. Registration form on web site www.trainingtoexcel.com
*Option to Consider: You could also attend two consecutive half day sessions. Session one on 12/13 Tuesday morning between 8:30am and 12:30pm. Session two on 12/14 Wednesday morning from 8:30am to noontime. Exam administered during second session.
Questions or concerns forward email to info@trainingtoexcel.com
Or call Norm Milot at 802.247.0098
Training to Excel; Certified ServSafe® Instructor and Registered Proctor
PETER SEIVEWRIGHT at Brandon Music
Brandon Music is delighted to announce that world renowned concert pianist, Peter Seivewright, will be appearing at Brandon Music on December 10, 2011 at 7PM. He will be performing a recital of classical piano works. Mr. Sievewright, who is from England, has traveled extensively as a recitalist in Southeast Asia and Europe. He has a number of CDsto his credit, which are available at Brandon Music.
On the program will be works by Antonio Vivaldi, Baldassare Galuppi, Edward MacDowell and Louis Glass, composers encompassing the early 17th century to the early 20th century. A critic said of his Galuppi recordings: "Sievewright is an enthusiastic and technically accomplished pianist and he plays with great conviction and flair in all the sonatas presented here."
The tickets are $15 and reservations are recommended, as seating is limited. Admission includes complimentary soft drinks. Please call 465-4071 or email linda@brandon-music.net.
Brandon Music - Vermont's Classical Music Haven - is at 62 Country Club Road, opposite Neshobe Golf Club on Rte 73E. Brandon Music hosts the Divine Art CD Store, The Tea Room & Music Café, the Phonograph Room, The Gallery featuring an exhibition of work by Warren Kimble, and a gift shop selling vintage English china and other collectibles. For more information call Linda Banta at 802 465 4071 or linda@brandon-music.net
.
Happy Thanksgiving

W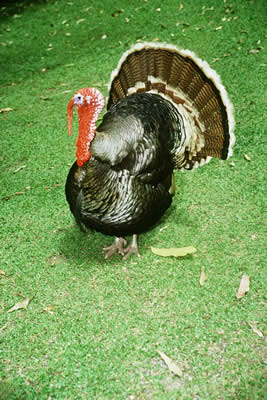 e
hope
everyone
has a
happy
and safe
Thanksgiving!
OVUHS CLASS of 2013
5K RUN / WALK





MEMORY TREE BULBS



Donations are now being accepted for Memory Tree bulbs in the memory of loved ones. The cost of the bulbs is $1.00 each.

In Memory Of:

______________________________________

______________________________________

______________________________________

Your Name & Phone Number:

Name: _______________________________

Phone: _______________________________

Send checks and forms to:
Brandon Area Chamber of Commerce (BACC)
PO Box 267, Brandon VT 05733.
Please do not send cash in the mail.

Names with cash or check may also be dropped off at Carr's Florist & Gifts or The Inside Scoop.

Deadline is Friday, Nov. 25, 2011. Tree lighting with singing and festivities will take place on Sun., Nov. 27 at 3:30 pm in Central Park

CHAMBER DUES

Thanks to everyone who already mailed in their 2012 dues checks or paid on-line with PayPal. Keep 'em coming!
SAVE THE DATE

Get out your 2012 calendar and Save the Date.
Chamber Annual Dinner is scheduled for Friday, February 3. More details will follow!
WILDPATHS TRACKING PROJECT
Learn to track wildlife. Gain animal track identification skills, tips on interpreting animal behaviors from tracks and signs, and guidance on observation techniques. Taught by Josh Hardt, local tracker, ecologist and wilderness explorer.
OVUHS on Sunday, Dec. 4 from 9:00 am - 4:00 pm. Follow up on Saturday, January 21 from 9:00 am - noon.Cost: $18 for both days.Pre-registration required.
Contact: e: monica.erhart@gmail.com or 802-446-7030
Affiliated with Staying Connected and Vermont Coverts
BRANDON BUCKS
(Brandon Green Gift Certificates to shop in Brandon!)
A membership benefit of belonging to the Brandon Area Chamber of Commerce is being able to accept Brandon Green - Gift Certificates to Shop in Brandon.
Here is a copy of a certificate

(some certificates are sig

ned by Sam Glaser; the one pictured here is signed by Robert Schmidt. They are BOTH valid).
The certificates are light green in color and larger than a regular personal check. They are legal tender and can be deposited at any bank just like you would any other check. They only come in $5 increments. If someone pays you with Brandon Green and change is owed to them, you may give them change in cash because you will get the full $5 on deposit.
Brandon Green certificates are available for purchase at the Lake Sunapee Bank (downtown Brandon branch only). You may purchase any amount -- they are worth $5 each. They make excellent gifts
and people appreciate receiving them.
Members should make sure their employees are familiar with these Certificates so they will readily accept them when presented. If you have any questions about Brandon Bucks, please contact the Chamber.
ART
IN
THE
SNOW
FEB.
18-19
2012
HAPPY 250th BIRTHDAY BRANDON

CONTACT INFO
Brandon Area Chamber of Commerce
PO Box 267
Brandon VT 05733
802-247-6401
info@brandon.org
www.brandon.org