BRANDON CELEBRATES 250 YEARS ON SATURDAY
10 am - 5 pm - Champlain Valley Historic Reenactors in Central Park
11 am - 3 pm - Historic House Tour, $10 ticket includes entry to Town Hall presentations. Purchase tickets at Stephen A Douglas Birthplace
2 - 4 pm - Town Hall presentations featuring Author Howard Coffin and Dr. Kevin Thornton
4:15 pm - Gene Childers and the Brandon 250 Singers in front of the
The Nathan Sprague House in Conant Square (the Judith Reilly Gallery) will be part of the Historic House Tour on Saturday.
Congregational Church
5 pm - Cake - Central Park
7 pm - At the Brandon Town Hall, "The General" silent movie with Buster Keaton with piano accompaniment. Free will offering
Brandon Rescue ~ Fire ~ Police ~ presents
Safety Day!
June 18 from10 a.m. to 2 p.m.
at the Brandon Rescue Squad
The Air National Guard Search and Rescue Helicopter will be on site.
Ambulance tours, blood pressure screening, helmet fittings, and bicycle inspections.
Brandon Fire Department will demonstrate fire safety.
Brandon Police will be available to answer questions about personal safety.
Raffle tickets will be sold all day, with the drawing at 2 pm
Prizes provided by Area Businesses
Come join us for a pig roast at noon!
Cost: Donation
Questions?--- call Debbie Boyce 345-0056
NEW T-SHIRTS NOW AVAILABLE
After many years, the Brandon Area Chamber of Commerce has a new t-shirt available for purchase. There are two versions of the shirts available and they come in two different fabulous colors.

One is commemorative for Brandon's 250 years and the other is just a great Brandon T with the Chamber's popular logo on the front.
Both shirts have the Chamber's popular tag line on the back-of-the-shirt: "Open Jan. 1 - Dec. 31."
Shirts are available in all sizes from Youth to XXL. Shirts will be available for purchase on June 18 at area events, all Chamber events (concerts, auction, etc) and other soon-to-be-announced places.
FREE CONCERT SERIES starting soon:
June 23 at 6:30 pm
The Keating 5 in Central Park
The Keating 5 is a group of five musicians with a combined total of over 175 years of playing music. G
uitars, bass, drums, keyboards, harmonica, horns, congas, and four vocals - the permutations therein allow for an eclectic mix of material played with competence, energy, and emotion - it's been almost two centuries in the making - and it's all for your listening and dancing pleasure.
Band members include Rob Zollman on drums and vocals, Kenny Cifone on horns, vocals, and congas, Ron White on bass, Denise Keating on keyboards and vocals, and Jim Keating on guitars and vocals. The band plays music by Bruce Cockburn, David Lindley, Ry Cooder, Eva Cassidy, Bonnie Raitt, and Dire Straits to name a few - encompassing a number of musical genres such as rock, reggae, blues, ska, and funk.
Everyone in the band comes from good families that are not to blame in any way for the zeitgeist outcasts they have all become. Sponsored by Heritage Family Credit Union. Rain location to be announced if necesssary.
CONGRATULATIONS ON A NEW BUSINESS ADDITION:
From Stephen & Ursula Zahn of Cozy Cottages (Route 7 South)
Dear Friends:
We are proud to announce Cozy Cottages has a new addition: Otter Valley Winery!
We invite you to our Grand Opening that will take place on Wednesday, June 22nd between 3.30 p.m. - 7 p.m. Please stop by, try our wines, listen to a local band, check out our gift shop.
We would love to have you join us and enjoy our wine!
Sincerely, Stephen & Ursula Zahn
BRANDON MUSIC
PRESENTS JAY AND LINDA BANTA LIVE ON JUNE 25
Jay and Linda Banta are Brandon residents but have a following statewide. They specialize in the folk-based music epitomized by Peter Paul and Mary, Tom Paxton, John Denver and Buffy Ste-Marie, music traditional in style and with a message about life and humanity.
Jay and Linda Banta perform on Saturday June 25 at
7 pm. Tickets are $15.00, and as seating is limited, reservations are helpful. Light refreshments will be available from the Brandon Music Café.
Everyone who heard Jay and Linda at our Art in the Snow event really enjoyed their music so we are delighted to have them back. Don't miss it.
Brandon Music - Vermont's Classical Music Haven - is at 62 Country Club Road, opposite Neshobe Golf Club on Rte 73E.
OTTER VALLEY UNION HIGH SCHOOL
to host an English Language Summer Institute
From July 24 until August 5, 2011 Otter Valley Union High School, in partnership with Spiral International, (www.spiralinternational.org) will be hosting a fourteen-day English Language Summer Institute for thirty Chinese high school students and two Chinese teachers.
During the program, the Chinese students will stay in host families homes, have daily English language classes, cultural conversations and excursions. They will also take part in a variety of cultural
experiences and trips. Staying with American families, the students gain a first-hand experience of American family life and build strong connections with their host families. In addition, they learn important values.
Parents: Would you be interested in hosting two Chinese students for two weeks? We will need 15-20 host families that live within a 20 mile radius of OVUHS.
Students: Are you interested in meeting and participating in the activities with our visiting students? We will need 10-12 students to act as ambassadors of our school and be part of the program.
Please feel free to contact Jim Avery or Jeff Jeskie at Otter Valley:
Phone: 802.247.6833
Fax: 802.247.4627
E-mail: jjeskie@rnesu.org
BRANDON'S INDEPENDENCE DAY CELEBRATION
JULY 2, 2011
THEME: LET'S PARTY ~ 250 YEARS
Brandon's Independence Day Celebration doesn't just "happen." A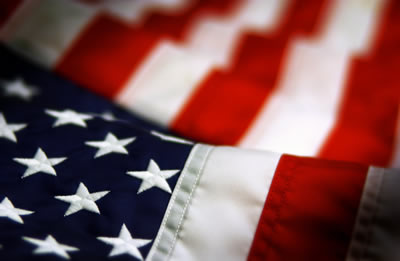 Support the Parade with a $25 or more donation and get a free American flag!
committee of volunteers is hard at work scheduling floats, bands, vendors, fireworks, and much more. Besides all the hours of work involved, the celebration takes money! Join the team! Donate! The committee is once again offering the gift of a 3 x 5 American flag for any donation of $25 or more.
Click here for details
SOAR Summerfest 2011 AUCTION
July 22nd the night of the SOAR Summerfest 2011 and the concert of Gene Childer's sponsored by the Brandon Area Chamber of Commerce with Lake Sunapee Bank
.
This silent bidding auction is called "Stack the Deck". It is a fun new twist on a Chinese Auction, where you can buy tickets and enter them into a drawing for the items you would like to win. You will automatically receive one free ticket with each Pig Roast Dinner you purchase for $8.00. The drawing will be that evening during intermission of the concert.
To tie the theme together, the tickets are actually unique playing cards converted into the tickets for the drawing. The more cards you enter for an item, the more you increase your odds to win! Cards will be sold: 1 card = $1, 6 cards = $5, 15 cards = $10.00 and the whole deck = $25.00.
Not only is this a fun way to bid on exactly what you wan
t to win, but you also have some great items to choose from with more items arriving daily. Check out the SOAR Facebook page to keep everyone up to date. In the near future we will put the pictures up also so you can see the merchandise first hand. This means however you must "Like" our SOAR Summerfest page to stay in touch.
Remember, this is only one of two fundraisers! The SOAR Stimulus Raffle is still growing too! Visit www.SOARSummerfest.org to see the entire list of items in one big monster POT OF GOLD! Where one winner will take the whole thing! It is currently valued at $2369.50 with donations still arriving!
ROTARY INVITATION: SPEAKER ON ROUTE 7 ROAD CONSTRUCTION

Announcement:
The Brandon Rotary Club sends an invitation to all Chamber and Community Members of Brandon to a 7:15 AM breakfast at Fellowship Hall, Congregational Church, on June 23, 2011.
Our guest speaker will be E. Blaine Cliver giving a presentation on downtown Brandon's (Segment 6) road construction and improvement to Route 7, as well as what some of the effect may be for local businesses. You will find Blaine to be well-informed and thoughtful for all of us.
Please let any Rotarian know (or you may call Thomas Coleman, DDS at 247-3336) if you will be attending a few days in advance so that we can prepare an adequate number of warm breakfasts for only $10.00 ea.
Thomas A. Coleman, DDS
President, Brandon Rotary Club-Spring, 2011
SUPPORT THE BRANDON TOWN HALL

From the Friends of Brandon Town Hall:

How you can support the Town Hall:
A gift in honor of the buidling's 150th anniversary. For every $150 dollars you donate you get a special engraved plate on our plaque honoring the 150th Anniversary of the Brandon Town Hall. Plus your money goes even further, as a special anonymous donor will match every $150 donation with another $100 up to 150 donations! The form is available on our website www.brandontownhall.org.
Just click on the word "here" in the first paragraph to get the form.
In honor of Brandon's 250 Anniversary, special commemorative cheese boards will be for sale for $30 at Carr's, 4 Conant Square, Tastes of the Valley and at the Town Hall during Events.
We thank you for your support! We want the Brandon Town Hall to be a symbol for the Brandon Community for the next 150 years!
HUMANE SOCIETY
RUTLAND COUNTY HUMANE SOCIETY presents:
Friday June 24
Low-Cost Spay ($35) or Neuter ($30) Clinic for Cats
Pre-registration required.
Must meet income eligibility standards.
Call 802-483-9171 ex 206 for application or visit www.rchsvt.org
Location: Brandon Senior Center, 1591 Forestdale Road (Rte 73 East)
FROM OUR FRIENDS IN KILLINGTON:

The 1st Annual Lookout Century Ride to benefit Vermont Adaptive Ski and Sports will be held Saturday, June 25. In addition to the century, there are 60- and 20-mile courses so people of all abilities can participate. The ride starts and finishes at the Killington Skyeship with an after-ride party at the Lookout Tavern on Killington Road. All profits will benefit Vermont Adaptive and the first 200 to register will receive a lift ticket voucher to ski or ride Killington Resort during the 2011-2012 season. Information and registration can be found at www.lookoutcenturyride.com
CHAMBER AUCTION

July 19
DONATE ~ BID ~ BUY
HAPPY 250th BIRTHDAY BRANDON

Its Not Too Early To Think About Your Yard Sale - AUGUST 6
Make sure you get on the Official Map.
New Enhanced Listing opportunity this year.
HEALTH INSURANCE

FAIRPOINT

Free Wireless Internet DSL is being provided at the Stephen A Douglas Birthplace, Brandon Museum, and Visitor Center by FairPoint Communications.
NEXT CHAMBER MEETING

The Brandon Area Chamber of Commerce will next meet on Monday, June 20 at 6:30 pm in The Cliver Room at the Stephen A Douglas Birthplace.
CONTACT INFO
Brandon Area Chamber of Commerce
PO Box 267
Brandon VT 05733
802-247-6401
info@brandon.org
www.brandon.org