PLEASE CONSIDER HELPING
On June 18, Brandon will be the site of a multi-faceted event featuring Civil War reenactors, an historic house tour, presentations in the Town Hall, and a 250th Birthday Bash. The event is being sponsored by the Stephen A Douglas Birthplace.

There are a few times / places we could use a few extra pair of hands. In return, volunteers will get a free ticket to the house tour and the historic presentations. AND volunteers will get the satisfaction of knowing they were part of an historic event
Volunteers can be anyone in the community.
TASKS NEEDED
The stately and gracious Marsh House on Pearl Street will be open to visitors on the Historic Home Tour
HOUSE MONITORS:
Help in a house on the house tour. Gracious and generous owners of five beautiful and historic homes in Brandon are opening the doors to the public between the hours of 11 am - 3 pm. We could use some house "monitors" in a few more locations for 2 hour shifts. Volunteers will help with traffic control and keeping an eye on the host's belongings.
Prominent author Howard Coffin and Professor Kevin Thornton will give presentations at the Town Hall
TOWN HALL GATEKEEPER FOR PRESENTATIONS:
Civil War author Howard Coffin and History Professor Kevin Thornton will each give a presentation in the Brandon Town Hall. One is at 2 pm and one is at 3 pm. Two volunteers are needed to be at the door.
CAKE CUTTERS:
At 5 pm (after the singing performance), we will be serving Brandon birthday cake into 250 pieces. There will be a nominal fee per slice. Volunteers are needed to help with the serving and collecting money. Cake will be served in Central Park.
Raise Your Voice
for Brandon's 250

Gene Childers, Director of the Brandon Festival Singers, is seeking a few (actually quite a few) good voices to join with the Brandon Festival Singers as part of the Brandon 250 Celebration on June 18. At 4:00 pm, Gene hopes to conduct a chorus of at least 250 members who will present five patriotic songs accompanied by Brass, Organ and Percussion.

The selections are: 'The Star Spangled Banner', 'America', 'God of Our Fathers', 'America, the Beautiful', and the 'Battle Hymn of the Republic'.
Join in the fun! With a small investment in time, you can be a part of a fun, lively and historic event!
If you can sing in tune, blend your voice with others and follow a conductor, you qualify to join the chorus! You will be singing the melody on all of these pieces; harmony will be provided by the orchestra.

There is a required rehearsal on June 8 from 7:00 to 9:00 pm and a second rehearsal on June 15 from 7:00 to 9:00 pm. If interested, please e-mail: Mary Cliver at mary_cliver@yahoo.com or call 802-247-0180.
Here's the full press release on the day's events:
Brandon's Civil War Days
Brandon, Vt. - The Civil War ignited conflicts and strong emotions throughout the United States, and even a small town in the Northeast was not immune to the changes sweeping the nation. Especially instrumental during this time period was Stephen A. Douglas, a renowned son of Brandon, and Abraham Lincoln's strongest competitor in the 1860 presidential race.
2011 marks the 250th anniversary of the town's charter and the sesquicentennial of Douglas's death. The town will celebrate with the second annual Civil War Days event on Saturday, June 18. Members of the Champlain Valley Historic Reenactors will be camped out in Brandon's Central Park from 10 am - 5 pm offering enlistment activities, running drills, and a traveling museum. They will be wearing reproductions of uniforms worn by the 1st and 2nd Vermont as they marched off to war. The uniforms were gray and similar to that worn by the Allen Grays, Brandon's town militia unit.
For those who like to tour historic homes, a number of Brandon's Civil-War era homes will open their doors to visitors, giving a rare glimpse of what everyday life might have looked like during the 19th century. Visitors will also be able to listen to presentations from Howard Coffin, author and historian of Vermont and the Civil War, and Dr. Kevin Thornton, University of Vermont Professor of History specializing in the 19th century U.S. "Brandon shows us how the anti-slavery movement gained momentum among ordinary people who were fired up by a moral commitment to a cause they believed was holy," says Thornton. "The experiences of this town also show us how average northerners became motivated to fight in the Civil War." Coffin and Thornton's presentations will be begin starting at 2:00 pm in the Brandon Town Hall, also celebrating its sesquicentennial this year.
The Town's birthday party will begin at 4:15 pm with a special singing performance in front of the Brandon Congregational Church. The party will conclude with a commemorative cake celebrating the Town's 250th birthday. In the evening, there will be a special screening in the Brandon Town Hall of the 1926 Buster Keaton silent comedy film movie called "The General," which takes place during the Civil War. Jeff Rapsis, who plays piano behind silent films around New England, will be the accompaniment.
For $10.00, participants can obtain a ticket for the historic homes house tour and Town Hall presentations. Children under 18 accompanied by an adult are free. There is no fee to visit with the reenactors. Free will offering will be accepted for the silent film viewing. Tickets may be purchased online at www.brandon.org.
Brandon is one of Vermont's most inviting small towns with its entire downtown listed on the National Register of Historic Places and recreational opportunities in its backyard. The village of 4,000 has a revitalized downtown with shops, galleries, and restaurants and over 70 miles of back roads to explore. Easily accessible at the crossroads of Routes 7 and 73, Brandon is in the foothills of the Green Mountain National Forest, near the shores of beautiful Lake Dunmore and close to an array of covered bridges. Accommodations for travelers include luxurious country inns, comfortable bed & breakfasts, reasonably-priced motels and clean, scenic campgrounds.
For more information, contact the Brandon Area Chamber of Commerce: 802-247-6401. Email at: info@brandon.org or visit <www.brandon.org>.
JUST A REMINDER
The next phase of Love-A-Park is PLANTING. Volunteers should gather at 8 am on Saturday, June 4 in Brandon Green Park (across from Town Offices).
Brandon has beautiful public parks. Help make them even more beautiful. Volunteer to help on Saturday, June 4 at 8 am!
The group can decide what park they want to tackle and fan out from there. If enough people show up the work should be done in an hour or so and you can be off to do other Saturday activities. Bring work gloves, hand trowels and other tools you think you may need or like to use when you plant your own gardens. There will be no need for any real clean -up after the work is finished other than sweeping up, so if you have a broom, please bring it.

Rain date is scheduled for the following Saturday, June 11, same time and place!

Bring your friends and neighbors! Love-A-Park is sponsored by the Downtown Brandon Alliance.
REMINDERS - THIS WEEKEND:

ST. THOMAS CHURCH ORGAN CONCERT - JUNE 4 at 7 pm

Featuring GEORGE MATHEWS of Brandon playing on the 1885 PIPE ORGAN (among others playing will be Betsy Kilbrar on flute, Helen Wright - violin and Aileen Durkee on the organ). Free will donation accepted. For more info contact 247-6759.

========================================
OVUHS JAZZ BAND & CHORALE - Sunday, June 5th at 7:30pm. Jazz Band, Treble-Makers, and Senior Chorale at the Brandon Town Hall.
BRANDON'S INDEPENDENCE DAY CELEBRATION
JULY 2, 2011
THEME: LET'S PARTY ~ 250 YEARS
Brandon's Independence Day Celebration doesn't just "happen." A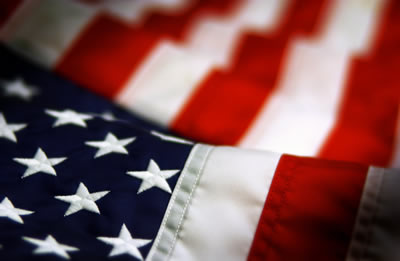 Support the Parade with a $25 or more donation and get a free American flag!
committee of volunteers is hard at work scheduling floats, bands, vendors, fireworks, and much more. Besides all the hours of work involved, the celebration takes money! Join the team! Donate! The committee is once again offering the gift of a 3 x 5 American flag for any donation of $25 or more.
Click here for details
Free Concert Series - Added performance
In addition to the concerts which were listed in the Brandon 250 special edition from The Reporter, please add The Avant Garde Dogs Band to your calendars. July 14 at 6:30 pm in Central Park. Back by popular demand, The Avant Garde Dogs Band debuted in February during Art in the Snow. You won't want to miss them. Thanks to concert sponsor Ms. Bette Moffett.
The other concerts in the 2011 series:
June 23: The Keating 5 in Central Park sponsored by Heritage Family Credit Union
July 22: Gene Childers & the Jubilee Jazz Band sponsored by Lake Sunapee Bank (part of Soar Summerfest)
Aug. 5: Enerjazz Big Band sponsored by Casella Waste Management (to take place in Brandon Green Park)
Sept. 2: Feral Godmothers sponsored by Jim Leary, Esquire and Nancy Leary Design.
All concerts start at 6:30 pm. Rain locations to be announced if necessary.
BLOOD DRIVE

Thursday, June 9 from 12 - 5:30 pm at the Brandon Fire Station
THANKS
Thanks to JIM McKINNELL for answering the call for mulch. And thanks to Wayne Rausenberger and Al Leavitt for helping move it. The mulch is already beautifying the Douglas Birthplace gardens. THANKS
CHAMBER AUCTION

July 19
DONATE ~ BID ~ BUY
HAPPY 250th BIRTHDAY BRANDON

Its Not Too Early To Think About Your Yard Sale - AUGUST 6
Make sure you get on the Official Map.
New Enhanced Listing opportunity this year.
HEALTH INSURANCE

FAIRPOINT

Free Wireless Internet DSL is being provided at the Stephen A Douglas Birthplace, Brandon Museum, and Visitor Center by FairPoint Communications.
NEXT CHAMBER MEETING

The Brandon Area Chamber of Commerce will next meet on Monday, June 20 at 6:30 pm in The Cliver Room at the Stephen A Douglas Birthplace.
CONTACT INFO
Brandon Area Chamber of Commerce
PO Box 267
Brandon VT 05733
802-247-6401
info@brandon.org
www.brandon.org