EVENTS AND ACTIVITIES - THIS COMING MEMORIAL DAY WEEKEND
========================================
ART MAKES BRANDON TICK - See below
ARTIST OPEN STUDIOS - See below
========================================
BRANDON FARMER'S MARKET
Opening Friday May 27 from 9am to 2 pm located in Brandon's Central Park. Seasonal Vegetables and Plants-Honey - Vermont Maple Syrup. Handcrafted Jewelry - Local mohair and Alpaca Products - Hand Knit and crocheted items - Baked Goods-Jams - Jellies - Local Meats - Much More. For Information contact Wendy Cijka at 273-2655
========================================
BRANDON MUSIC
The Point CounterPoint Chamber Players are giving a concert at Brandon Music on May 28, 2011 at 7PM. Tickets are $10.00. Point CounterPoint Chamber Players are: David Lamse, violin, Miho Zaitsu, cello, Arielle Levioff, piano. They will be performing works by C. Stamitz, D. Kabalewski, Clara Schumann, and CÚcile Chaminade. 62 Country Club Road, Brandon. For more information: 802-465-4071. e-mail info@brandon-music.net
========================================
OVUHS THEATER PRESENTS:
This is a Test and Spectaculathon. Come out for a night of comedy, excellent student performance, and show support for OV thespians! Show dates are Thursday through Saturday, May 26th, 27th, and 28th at 7:30 pm
========================================
AMERICAN LEGION - Monday, May 30
Annual Memorial Day Parade with the laying of the flowers, commemorative speeches, the playing of taps and school band. Starts at 10 am at the post office.
======================================== FRIENDS OF THE BRANDON TOWN HALL

Monday, May 30 1:00 - 2:00 p.m. Please join us for the 150th birthday part celebration of the Town Hall.Gene Childers and Friends will perform his new song the "Ballad of Brandon". The Girl Scouts will be serving their grand birthday cake with punch and the "150 Years, $150" plaque will be presented with the many generous people's names that have already contributed to their town hall already listed.Free event. Come join the celebration! For more information, call 247-5420 or 247-3971.
========================================
2011 OPEN STUDIOS IN BRANDON
Brandon continues to outdo other art communities in Vermont in the numbers of artist studios and art venues showing and demonstrating art during statewide Open Studio Weekend, May 28, 29. The participants are all located close to or in downtown Brandon.
The Granary on Union Street houses a collection of artist studios. Patty Sgrecci will show her delicately ethereal mobiles in Lee Greenewalt's
Judith Reilly Gallery will be open for Open Studio weekend
handweaving studio. Linda Durkee's plans to showcase her collages. Visitors can see Coliene Moore's new jewelry studio where she works with silver and gold. Jill Listzwan, Linda Evans, Wendy Jennejahn, and George Wetmore group together in the Granary's Bagette space; Bethany Barry and Liza Myers may be found nearby.
Also welcoming visitors taking the art tour are Rebecca Zelis, in her new establishment "Adornment" -- a shop at 47 Center Street; and the ever-popular Laura Rideout at "Art on a Whim," where she demonstrates her stained glass techniques. Joan Curtis's studio is on the way to the Granary. Warren Kimble, in his new downtown gallery, will be on hand some of the weekend. Steven Zorn works on his fused-glass giftware in his space below 4 Conant Interiors while, nearby, fabric artist Judith Reilly opens her doors.
The 19th Annual Open Studio Weekend, a major event presented by the Vermont Crafts Council, boasts 263 artisans in 226 locations statewide on Memorial Day weekend. Locally, the maps, including descriptions of the arts and crafts to be seen, can be found at the Brandon Artists Guild Gallery. Studios are open 10 AM to 5 PM, Saturday and Sunday (May 28th, 29th). For a complete list of open studios and more information, click here.
ART MAKES BRANDON TICK
Memorial Day Weekend is when art lovers expect the Brandon Artists Guild (the BAG) to kickoff the annual fund-raising event and this year is no exception! To celebrate "Art Makes Brandon Tick," there will be a Friday night unveiling open to the public. An exciting variety of unique and functional artist-created clocks are displayed at the BAG gallery. Opening reception is 5:30 to 8 PM, Friday May 27th). The clocks are on view Saturday and Sunday as well, coinciding with Open Studios Weekend.
Commemorating the town's 250th anniversary, Warren Kimble says, "It's 'Hour' Time in Brandon." In addition to the clocks with working mechanisms, a number of nonfunctional clock panels will decorate the town. Clocks and timepiece items will be showcased at the BAG gallery all summer.
Clock by Medana Gabbard
Some of the approximately twenty-five BAG artist members donating their time and artistry are Liza Myers, Judith Reilly, Robin Kent, Rick Haver, George Wetmore, Steven Zorn, Linda Evans, Klara Calitri, Joan Drew, Karen Deets, Joan Curtis, Sandy Mayo, and Warren Kimble.
Proceeds from the October clock auction benefit local school programs, the Boys and Girls Club, and the Town Hall renovation project. An annual $1,000 scholarship is awarded a high school student pursuing the arts. The fund-raising project allows the Brandon Artists Guild to continue its mission of presenting arts to the local community.
Fri, May 27, Unveiling of Auction Clocks at Brandon Artists Guild Gallery, 7 Center St., Brandon; 5:30 to 8 PM.
Sat/Sun, May 28/29: Auction Clocks on view all weekend (and until Oct 8); also statewide Open Studios Weekend.
Sat, Oct 8, Columbus Day Weekend: "Art Makes Brandon Tick" Auction, Brandon Town Hall, 7 PM (preview 1 hour before auction).
Welcome New Members
Calvin Loven
312 Maple Run Rd., Leicester
247-6432; 989-2659
Membership Categories: Tents, Weddings & Events, Lawn, Snowplowing
Susan Stone
2999 Wheeler Rd, Brandon
247-8383 ~ e: susdben@gmail.com
Individual Member
The next phase of Love-A-Park is PLANTING. Volunteers should gather at 8 am on Saturday, June 4 in Brandon Green Park (across from Town Offices).
Brandon has beautiful public parks. Help make them even more beautiful. Volunteer to help on Saturday, June 4 at 8 am!
The group can decide what park they want to tackle and fan out from there. If enough people show up the work should be done in an hour or so and you can be off to do other Saturday activities. Bring work gloves, hand trowels and other tools you think you may need or like to use when you plant your own gardens. There will be no need for any real clean -up after the work is finished other than sweeping up, so if you have a broom, please bring it.

Rain date is scheduled for the following Saturday, June 11, same time and place!

Intrepid Master Gardener, Amanda Berry, will work on planting diagrams for each park. She has done measurements and an assessment of the plants already growing. Her thoughts are to make sure we have a variety of perennials that will provide color all
Master Gardener Amanda Berry helping at Love-A-Park I
summer and will supplement those with annuals. If you remember as you clean out your own gardens and are dividing perennials, you can deliver the extras to Amanda at 9 Pearl Street in Brandon. She will see what she ends up with and plan her flower-ordering accordingly.

The Town of Brandon will purchase plantings and Moo-Doo mulch from local vendors and we will schedule a pick-up time for the raw materials. If you have a preference for something to be included in the plantings please let us know. Amanda can include those plants in the park gardens based on what works best for them and augment with other plants, herbs, bushes etc.

Bring your friends and neighbors! Love-A-Park is sponsored by the Downtown Brandon Alliance.
CENTRAL PARK BANDSTAND GETTING A FACELIFT
Thanks are in order to the Town of Brandon's new Public Works Superintendent, Brian Sanderson (here in red t-shirt) and Brandon Selectman, Devon Fuller (in black t-shirt) for repairing the steps and railings of the Central Park bandstand. The structure suffered damage at the hands of vandals last fall. Next, Brandon Rotary Club members will be painting the bandstand and getting it ready for the busy park season ahead! Thanks to all for their efforts.
UPCOMING COMMUNITY EVENTS & ACTIVITIES:

In their own words:

ST. THOMAS CHURCH ORGAN CONCERT - JUNE 4 at 7 pm

Featuring GEORGE MATHEWS of Brandon playing on the 1885 PIPE ORGAN (among others playing will be Betsy Kilbrar on flute, Helen Wright - violin and Aileen Durkee on the organ). Free will donation accepted. For more info contact 247-6759.

========================================
OVUHS JAZZ BAND & CHORALE

Sunday, June 5th at 7pm. Jazz Band, Treble-Makers, and Senior Chorale at the Brandon Town Hall.

========================================

VERMONT DAYS at the Vermont History Museum

June 11 and 12, 2011

Saturday: 10:00 am to 4:00 pm

Sunday 12:00 noon to 4:00 pm

Vermont History Museum, Pavilion Building, 109 State Street, Montpelier, VT

Free admission both Saturday and Sunday for visitors and Vermonters to experience the Freedom and Unity exhibit in the Vermont History Museum. Vermont Days also features free day use of Vermont State Parks and free entrance to state-owned historic sites as well. For more info, please call 1-(800)-VERMONT. If you want to come visit the museum, please call (802) 828-2291.

========================================

BRANDON TOWN BAND

will play in Central Park every Monday starting Juen 20 through Labor Day Monday from 6:30 - 7:30 pm in Brandon's Central Park, weather permitting.

========================================

CAFE PROVENCE

Cafe has announced their June and July cooking class schedule. Check it out on their website

========================================

SOAR SUMMERFEST

We have been collecting donations for two months now and it's pretty exciting! We have over $2000.00 dollars worth of gift cards, certificates & vouchers in this years Pot of Gold! The contributions have come from all over the country with over 15 new businesses donating to this years raffle & there are still many in the pipeline!

We are still gratefully accepting donations so respond to this email if you would like to make arrangements with us! Click here for a PDF of the current list.

SOAR Summerfest festivities will be held on July 22nd, 2011. This year we will be introducing another raffle fundraiser the day of the Summerfest called "Stack the Deck". Anyone interested in purchasing a chance to win the Stimulus Raffle can contact us on Facebook or by calling 802-247-6422.
BRANDON'S INDEPENDENCE DAY CELEBRATION
JULY 2, 2011
THEME: LET'S PARTY ~ 250 YEARS
Brandon's Independence Day Celebration doesn't just "happen." A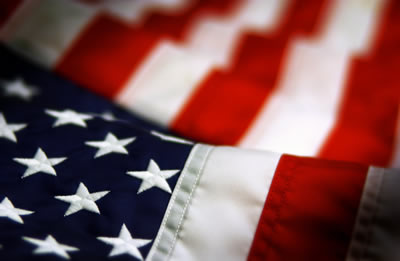 Support the Parade with a $25 or more donation and get a free American flag!
committee of volunteers is hard at work scheduling floats, bands, vendors, fireworks, and much more. Besides all the hours of work involved, the celebration takes money! Join the team! Donate! The committee is once again offering the gift of a 3 x 5 American flag for any donation of $25 or more.
Click here for details
CONSIDER MEMBERSHIP IN BRANDON MUSEUM
SUPPORT BRANDON'S HISTORY
The Brandon Museum has a growing list of members -- community folks who love the building, the mission of the Museum, and Brandon history. We thank them for helping keep the building open and viable as a true community landmark. 2010 was a great year for the Stephen A Douglas Birthplace organization. Here are statistics and accomplishments:
In 2010:
More than 1250 visitors visited the Brandon Museum and Visitor Center between mid-May and mid-October.
The Museum was open every single day from 11:00 am - 4 pm during that time.
23 volunteers kept the Museum open for 632 hours and John Dilts, Museum Steward, worked approximately 400 hours throughout the season.
Visitors were from many parts of the U.S. and a number of foreign countries.
Many local folks stopped by to learn more about Brandon history, view the hundreds of photos in the database, and tell stories of "the good 'ol days."
Students from local schools as young as first graders and up to 10th grade came with teachers who incorporated the Museum into their curriculum.
A number of organized groups visited the Museum including: a local Sierra Club and senior field trips.
The meeting room, now named The Cliver Room in honor of Blaine and Mary's contributions to the building, is used by a number of community organizations and local boards including: Brandon Planning Commission, Brandon Area Chamber of Commerce, Brandon-Leicester-Salisbury Insect Control Board, Hawk Hill committee, Brandon Economic Development committee, Brandon Rotary Club, and a local support group.
A Civil War history event was held in June 2010 featuring reenactors and historic lectures.
Members of the Vermont Attractions Association which entitles us to be featured on the Official State of Vermont map, distribution 1.2 million annually. This organization recognizes us in the same league as 70 of Vermont's top tourist attractions.
Plans for 2011 include:
We will add recording equipment to our computer so we can record visitor's memories "on the spot."
We are producing a digital rendition of our Anti-Slavery museum panels.
We are planning another Civil War Days event, June 18, 2011, which will include reenactor enlisting activites, a historic house tour, and talks featuring professor Dr. Kevin Thornton and author Howard Coffin.
The Board of Directors of the organization are very proud of the Museum's first full year in operation. The building use an
d museum visitations surpassed expectations. The Board hopes you will consider membership in the organization. At this point in time, they are trying to retire a small debt left-over from the construction project.
Click here for a Membership Application.
BLOOD DRIVE

Thursday, June 9 from 12 - 5:30 pm at the Brandon Fire Station
MIXER THANKS
Thanks to Lindy Brown at Reflexology for the Sole for hosting a great Chamber mixer. Right before the mixer, Lindy had a ribbon cutting and officially opened her new office, which is located in the Ayrshire Building. Contact Lindy at
282-3538 to learn more about reflexology or to schedule an appointment.
CHAMBER AUCTION

The Brandon Area Chamber of Commerce holds one major fundraiser a year and that is our fantastic GREAT BRANDON AUCTION! This year's auction is scheduled for July 19.
The Chamber requests all members and the general community get involved in this excellent event.
DONATE ~ BID ~ BUY
Please let us know about your donation. Contact the Chamber for pick up information.
CONGRATULATIONS
Congratulations are in order to local businesses The Lilac Inn and Country Inns Along the Trail. They are both featured in the current issue of the AAA member magazine, Northern New England Journeys, for a feature article on inn to inn bicycling. The May/June 2011 issue of the magazine includes a mention on the cover, a photo on the table of contents page, a two-page, five-photo feature including a locator map for Brandon and a sidebar highlighting Country Inns Along the Trail, the Lilac Inn and other area businesses. As an added bonus, each month AAA Northern New England Journey "hides" a maple leaf in a photo somewhere in the magazine, and this month's maple leaf is hidden in one of the photos in this article. That means that next issue there will be several letters to the editor, in the form of poetry, mentioning the story again.
NEEDED
Thanks to TRIP WILLIS for answering the call for a lawn mower for the Stephen A Douglas Birthplace! It works great!
AND NOW -- we are looking for a donation of mulch to spread around the gardens and trees. Just let us know if you have any to spare and we can pick it up. THANKS
B

RANDON MUSEUM LOOKING FOR VOLUNTEERS
The Brandon Museum at the Stephen A Douglas Birthplace is looking for volunteers. The Museum opened to the public last week and is being staffed by Museum Steward John Dilts along with community volunteers.
Extensive knowledge of history and / or Brandon is not required, but a positive attitude and a love of people are essential. Volunteer shifts will be 2-1/2 hours a week although there is also a need for substitutes and people who can help on a less regular schedule. This is a fun and exciting attraction in Brandon and a great place for community members and history lovers to get involved. Contact John Dilts at johnd@brandon.org or call 247-3006 (leave a message).
HAPPY 250th BIRTHDAY BRANDON

BRANDON AT 250

Congratulations to the staff at The Reporter for their fantastic 250th commemorative editior. The 44 page issue hit the newstand and local mailboxes this week and it is fantastic. Lee, Alyssa and Mandy worked hard on putting together this special piece, which will be a keeper for many years.
Its Not Too Early To Think About Your Yard Sale - AUGUST 6
Make sure you get on the Official Map.
New Enhanced Listing opportunity this year.
From our friends at the Killington Chamber of Commerce:

KILLINGTON STAGE RACE this weekend: Call for Volunteers
The race is seeking volunteers for the weekend. Need is especially high on Saturday and Monday. Anyone interested in learning more about opportunities to get involved with the stage race should contact (802) 496-7654. Click here for more information about volunteer positions. No experience necessary!
WORKSHOP
ACEDC and SBDC in Addison County are pleased to present: Listening to Your Business: Designed for the Entrepreneur
Do you currently spend more time working IN your business rather than ON your business?
Do you know what development stage your business is in and what challenges to expect as you move to the next stage?
Do you have a plan for getting where you want to be?
The workshop will help you evaluate and measure your personal as well as business strategies. Specifically designed for entrepreneurs, this workshop WILL guide you in answering the question "What do I really want from my business and how do I get it?"
The seminar is divided into four components:
1. The Three Year Vision
2. Business Lifecycles & Transitions
3. Planning Tools & Competencies
4. Transition Tactics
Date: Friday, June 10th, 8 am - noon. Cost: $125 per person. Location: VT Small Business Development Center in Middlebury
Register Here . Questions? Call Steve or Robin at 802-388-7953.
HEALTH INSURANCE

ECONOMIC DEVEOPMENT REVOLVING LOAN FUND AVAILABLE

The Brandon Area Chamber of Commerce administers a low-interest revolving loan fund available to businesses for an approved building improvement project. The loan fund was originally established as a way to recognize that each and every improvement to Brandon's built community is important to a revitalized town. This loan has been lent several times in the past and there is $2500 available to be lent at the current time. Please contact the Chamber if you would like more information about this little pot of gold!
FAIRPOINT

Free Wireless Internet DSL is being provided at the Stephen A Douglas Birthplace, Brandon Museum, and Visitor Center by FairPoint Communications.
BRANDON MUSEUM AT DOUGLAS BIRTHPLACE IS NOW OPEN FOR THE SEASON
The Brandon Museum at the Stephen A Douglas Birthplace is now open daily between the hours of 11 am - 4 pm. It is free to the public and is handicapped accessible. The Stephen A Douglas Birthplace also houses the Brandon Visitor Center and a municipal restroom, which are open daily 8 am - 6 pm 365 days a year.
The Douglas Birthplace is located on Route 7, just north of downtown Brandon. The street address is 4 Grove St., next to the Brandon Baptist Church at the corner of Routes 7 and 73 West. For more information, call 802-247-6401 or visit www.brandon.org
NEXT CHAMBER MEETING

The Brandon Area Chamber of Commerce will next meet on Monday, June 20 at 6:30 pm in The Cliver Room at the Stephen A Douglas Birthplace.
CONTACT INFO
Brandon Area Chamber of Commerce
PO Box 267
Brandon VT 05733
802-247-6401
info@brandon.org
www.brandon.org