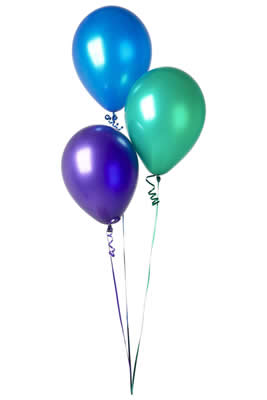 SAVE THE DATE
Friday, January 28
Chamber Annual Dinner
at the Lilac Inn
Invitations will be delivered by
snail mail in the near future.
ART IN THE SNOW
BRANDON'S WINTER ARTS & WINE FESTIVAL
February 25-27, 2011
Art in the Snow 2011 will offer event-goers an opportunity to experience Brandon in a whole new way. The event is for life-long learners and the curious and will be focused on education. We invite you to participate.

The Chamber of Commerce encourages all businesses to 'think outside the box' and develop a class or offering. After paying a one-time fee of $30, business participants will be able to offer as many classes as they'd like. This year's event will showcase not only Brandon's fine artists, but our wine community, and many other businesses.We already have a great line-up scheduled but would like to include YOU. If you need a place, we can match you up with a host location.


At the end of the weekend, The Boys and Girls Club of Brandon will host their second annual fundraiser, the Taste of Vermont. This event features tasting the finest from Vermont cheesemakers, farms, vintners and chefs! The Taste of Vermont will begin at 4 pm on Sunday, February 27 at the Lilac Inn with hors d'ouvres. Event-goers will then be taken by a charming horse-drawn carriage ride to the Brandon Inn and the main dishes. The Taste of Vermont includes a silent and live auction of great prizes! More information will be available soon.

More information, an invitation, ideas, and a registration form for Art in the Snow are available here. Contact the Chamber for more details.
CHAMBER WORKSHOP
Due to popular demand, the Chamber is hosting another free business workshop. This one will be held on Monday, January 31 at 6:30 pm at the Brandon Senior Citizen Center.
FACEBOOK AND TWITTER FOR BUSINESSES 101
Facebook is the world's largest social networking website with more than 500 million active users. Users create a personal profile, add other users as friends, exchange messages, join common interest user groups, and interact with business and organizations via fan pages.
Twitter is a website which offers a social networking and microblogging service, enabling its users to send and read messages called tweets. Tweets are text-based posts of up to 140 characters displayed on the user's profile page. Users subscribe to other users' tweets-this is known as following and subscribers are known as followers.
Facebook and Twitter can be great business tools, if we know how to use them! This workshop will introduce the basic concepts of using Facebook and Twitter to promote your business. Topics covered will include; setting up accounts and customizing pages, strategies for engaging fans and followers, integration of your website, and how to measure your efforts. Advanced users may find the material too basic.

The workshop we have scheduled will be provided at no charge to Chamber members. The fee is $10 to non-Chamber members. The workshop is being provided gratis by Jackson Whelan of Pittsford. Jackson designs, builds and maintains websites for a variety of clients all over the country.

Please register for the workshop by contacting the Chamber.

BRANDON GREEN
- Hundreds of dollars worth of Brandon Green Gift Certificates were sold during the month of December.
ALL CHAMBER MEMBERS are encouraged to accept Brandon Green certificates. The certificates look like a check but are "oversized." The color is mint green and they are pre-signed by Treasurer Robert Schmidt. They are worth $5 and are legal tender. Just deposit them like you would any other $5 check. You may give change back if the order does not total $5. You will be paid $5. If you have any questions, please contact the Chamber. Brandon Green keeps money local!
PR IS GOOD

If you would like a press release or event listing from your business to appear in our e-newsletter, please submit it to: info@brandon.org. When there is space, we will print a press release; otherwise, we will link to a press release on your website. Another Chamber benefit provided at no charge to our members!

BRANDON CHAMBER OFFERS FREE
WI-FI AT VISITOR CENTER

The Brandon Area Chamber of Commerce's Visitor Center at the historic Stephen A. Douglas birthplace is now the newest Wi-Fi hotspot in town. The Visitor Center is a place for travelers to get maps, brochures and information. The building is a popular stopping point and important attraction in town.

The Visitor Center is open 365 days a year, from 8 am to 6 pm. With so few WiFi 'hotspots' downtown, it is very generous of FairPoint Communications to help up make this opportunity available. FairPoint Communications is a Brandon Chamber member.

The Douglas Birthplace completed renovations last year and in 2010, the Brandon Museum opened. The historic home - one of the oldest homes in town - is a stellar example of a first-generation Vermont home.

BRANDON ROTARY ICE OUT

Guess the date and time the flag sinks on Belden's Pond (Rt 7 north of town). Look for the snowman later in January who will stop the clock when the flag goes down. Winner's share is 50% of entry fees with the balance going to Rotary to support Rotary projects locally and internationally. $1 per entry or 6 for $5. Enter as often as you wish. Predict the date, hour and minute, am or pm, that the flag will sink. Winner is the one closest to the actual time the flag sinks, ties share the prize. Click here or on the snowman for an entry form.
REGIONAL MAGAZINE: VERMONT GETAWAYS
Once again, regional Chambers of Commerce, Killington
Resort and businesses are supporting the production
of the region's Four Season Vacation Planner and
Guidebook. The magazine is the only complete planning
and fulfi llment guide to activities and events across the
region. Copies will be distributed for a full year.
This highly illustrated color, glossy magazine is mailed to
persons inquiring to chambers, event organizers, colleges,
and businesses; it is widely distributed through the region
at hotels, resorts, businesses and at selected Official State
Tourist Information Centers. It is used at regional trade and
travel shows.
The magazine has been recognized by the
State of Vermont as the official informational guide for
all of the activites and events in our region.
Click here for more information and advertising rates.
ECONOMIC DEVELOPMENT REVOLVING LOAN FUND AVAILABLE
The Brandon Area Chamber of Commerce administers a low-interest revolving loan fund available to businesses for an approved building improvement project. The loan fund was originally established as a way to recognize that each and every improvement to Brandon's built community is important to a revitalized town. This loan has been lent several times in the past and there is $2500 available to be lent at the current time.
Purpose and Use of Proceeds: For any Brandon Area Chamber of Commerce (BACC) approved commercial building improvement project.
Eligible Applicants: Any Brandon Area Chamber of Commerce member in good standing may apply for these funds.
Maximum Repayment Term: 36 months
Interest Rate: Fixed for maximum term of 36 months. Interest rate is determined as of the closing date. The interest rate is calculated at 80% of the Wall Street Journal Prime Rate (for example: If the Wall Street Journal Prime Rate is 4.25% at the time of a loan closing, then the BACC Revolving Loan Fund interest rate would be 3.40% (80% of 4.25%).
Monthly payments: Monthly payments of principal and interest are required. Assuming a loan, in the principal amount of $3,000, and an interest rate of 3.40%, monthly principal and interest payments will be approximately $87.77 - per month. Monthly payments must be made via electronic fund transfer from a Lake Sunapee Bank account.
Disbursement(s) of Funds: BACC must advance funds to either the contractor upon completion of the building improvement project or to the borrower, when supported by documentation, satisfactory to BACC, that the project has been completed. However, funds may be advanced directly to the borrower, in advance of the project completion, for material and labor costs - when supported by a materials invoice and/or contractor's invoice. BACC reserves the right to inspect the project prior to advancing any revolving loan funds.
Administration : The BACC Board may appoint a Committee for the purpose of approving applications for loans from this fund. Any such Committee will have the authority of the BACC Board to approve such loans. The Executive Director in conjunction with the Town of Brandon will be responsible for carrying out the day-to-day administration of the fund - including having the loan closed and disbursed properly and for any collection efforts or other administrative loan related matter.
For more information or an application, contact the Chamber.
Happy New Year

Thanks are in order to:
Your Chamber board of directors for sponsoring and hosting our December mixer. We had a great turnout in a beautifully decorated Museum at the Stephen A Douglas Birthplace. The munchies were terrific!
To Mary Cliver for donating the lovely wreath at the Visitor Center.
To Wendy, Joyce, and Elaine for answering the call for artificial trees
To Devon Fuller for volunteering and doing such a nice job with some of the town's decorations.
To Charlene Bryant for all her hard work on the Memory Tree names.
HAPPY BIRTHDAY BRANDON

2011 marks the 250th birthday of Brandon, Vermont. While originally named Neshobe when chartered in 1761, the name did not last long. Soon afterward, the first settlers came and the name changed to Brandon.
In 2011, Brandon residents will celebrate our town's founding with events, activities and special celebrations. These newsletters and the Chamber's website: www.brandon.org will carry all the details.
Happy Birthday Brandon!
TRANSITIONS

We were all saddened to hear of the fire at Naylor & Breen Builders headquarters earlier this week. However, Rob and his crew are a resilient group. They have moved in to an empty nearby building and are already talking about their rebuilding plans. We wish Rob and his good folks all the best.

Congratulations to Bob Schmidt, the Chamber's long long long time Treasurer. For a while, we thought Bob would be Treasurer for life but we now know that is not going to happen. Bob sold his accounting practice and he and his wife Linda plan on moving closer to their children in retirement. Bob will be around for his clients through tax season and will be helping the Chamber in transitioning to a new Treasurer.

NEXT CHAMBER MEETING:

The Chamber's next meeting will be held on Monday,
January 17 (note - this is the THIRD Monday of the month) at 6:30 pm at the Stephen A Douglas Birthplace meeting room.

MOONLIGHT
MADNESS

Congratulations to Judy Mott for being the grand prize winner of $100 in Brandon Green gift certificates for shopping in Brandon during Moonlight Madness.

Our businesses reported healthy sales and lots of traffic. Thanks to the community for Shopping Local!
ROUTE 7 UPDATE

The Route 7 reconstruction project (#5) located from the Brandon Fire Department south to OVUHS
wrapped up the week of Dec. 20 for the 2010 construction season. They will be returning in the spring to complete the project, which will essentially consist of paving and installation of the landscape plantings. Please call (802) 626 - 5201 with questions.
HEALTH INSURANCE

FROM OUR MEMBERS
Training to Excel
Food Safety and Food Protection Training Courses. Waiter and Waitress Dining Service Workshops.
Consultant Services
DON'T FALL FOR IT

A couple of weeks ago, a suspicious-looking email made its way into the in-box of some Chamber members. The communication congratulates the Brandon Chamber from some association bestowing a Business Award upon us. There is some catch here and you should know the Brandon Area Chamber of Commerce has no affiliation with this firm.
While the Chamber website lists email addresses of our member businesses, email addresses are not hot-linked and it should be difficult for computer robots to pull up the address and spam you.
We apologize for the junk mail. Just hit the delete button.
MIXER SPONSORS WANTED
Chamber members LOVE Mixers! Might you want to sponsor / host a mixer? Contact the Chamber and let's talk about this ideal way to showcase your place of business.
UPCOMING EVENTS
FROM OUR MEMBERS
CLASSICAL PIANO CONCERT featuring PETER SEIVEWRIGHT at BRANDON MUSIC: Peter Seivewright is a world renowned concert pianist and soloist who has performed recently in Beijing, India, Vietnam, Vienna and now Brandon! The performance is scheduled for 7:00 pm on Jan. 15, 2011. Tickets are $15.00. Seating is limited. Call for reservations. 465-4071 or e-mail
clare@brandon-music.net.
Brandon Music is at 62 Country Club Rd.
www.brandon-music.net
CONTACT INFO
Brandon Area Chamber of Commerce
PO Box 267
Brandon VT 05733
802-247-6401
info@brandon.org
www.brandon.org