"Why do I spend so much time on something I don't get paid for? Because I get paid with good times, great friends and the opportunity to befriend the people whose lives are changed because of the money these events raise." -Terry
The success of Can Do MS is directly related to the wonderful volunteers who help make our programs and events a great experience. Our programs are possible because of people like Terry Owens-Alvarez, who is heavily involved with Can Do MS fundraising events like Vertical Express for Can Do MS. This winter series is our largest fundraising event and was created by our founder Jimmie Heuga 28 years ago in Alaska. For Terry, her involvement began in 1995, thanks to a friend.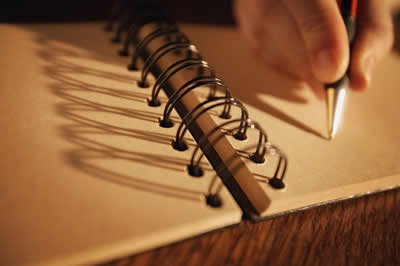 Randall Schapiro, MD, FAAN

No one wishes to have multiple sclerosis, but having it in 2012 is certainly different from having MS in 1992. Those twenty years brought about more changes than the one hundred twenty years before them. And the changes continue to happen at a lightning fast rate. It is quite possible that in the next year there will be three more disease modifying drugs available to slow relapsing forms of MS.
Please welcome our new Director of Programs!
We are pleased to announce the addition of Lauri O'Brien as Director of Programs. She has great skill sets that will be an asset to the organization and that will be utilized for many roles; including program management, program development, Chair of the Programs Committee and as a member of Can Do MS's leadership team.

"We are very excited about the addition of Lauri to our team," said Heidi A. Heltzel, Can Do MS President and CEO,
"This is another step towards our goal to increase our program offerings and expand our national presence by bringing in new skill sets and experience."

Learn More About Lauri's Experience
Emerging Therapies in MS
Only 5 days left to register!
Tuesday, August 14, 2012 8:00 - 9:00 p.m. Eastern Standard Time

Now is an exciting time with the development of new therapies for the treatment of multiple sclerosis. This webinar will focus on emerging
therapies in MS. Dr. Schapiro will discuss areas of research in MS including treatments and symptom management.

In the Kitchen With MS
Tuesday, September 11, 2012
8:00 - 9:00 p.m. Eastern Standard Time


September's multi-disciplinary webinar focuses on healthy eating and using adaptive equipment and methods in the kitchen. We will share nutritional advice and techniques that can help those with MS in the kitchen.


Celebrate Can Do Day on September 22nd!


"Although I no longer cook professionally, I CAN use my professional expertise to help people with MS." - Trevis L. Gleason

On September 22nd, Trevis will launch his first cooking video for people living with MS.

In honor of our founder Jimmie Heuga's (1943-2010) birthday, Can Do Multiple Sclerosis declared September 22nd as Can Do Day. Join Trevis by making a pledge to do something you can do.


Make sure you visit our Facebook page to share your pledge. Remember to come back to our Facebook page on 9/22 to upload a photo and tell us what you did!

Visit our
to share what you can do on 9/22
Save The Date!
For our 27th Annual Autumn Benefit in New York, October 23, 2012.
Presented by Novartis Pharmaceuticals and Rolex Watch USA.
The 27th Annual Autumn Benefit will be held October 23rd, 2012 in New York City at the The St. Regis. Enjoy a wonderful evening of great food and friends as we celebrate our 2012 Autumn Benefit Honoree - our very own Pat Kennedy, RN, CNP, MSCN!

For sponsorship details and tickets please contact Vicki Flynn by email or phone 970-926-1275.
New Study:

Vitamin D may play a beneficial role in MS.
Read Article
positive. I have MS, but MS does not have me.
climb a mountain & enjoy the little things in life.

appreciate everything life has to offer just a
little bit more.