Coping With Invisible MS Symptoms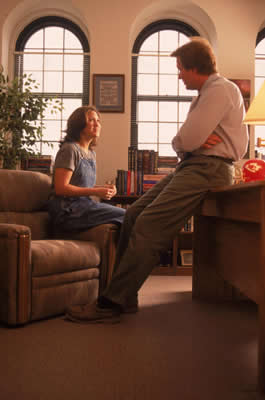 by Allison Shadday, LCSW,
Can Do MS Programs Consultant

How do you cope with something that you can't see? For many of us, dealing with the invisible symptoms of MS can be extremely challenging. Issues with fatigue, depression, cognition, intimacy and self-esteem often go undiagnosed, under treated and misunderstood.

We ourselves may have difficulty defining and describing what we experience to others and this can lead to feelings of loneliness and isolation. Friends and loved ones try to understand, yet we may still feel that they simply "don't get " what we are going through on a day-to-day basis.

Watch Recorded Webinar: Invisible Symptoms
Join Us for Can Do MS Next Webinar
Tuesday, December 13 at 8 p.m. Eastern Time
MS & the Family
Please join, Peggy Crawford, PhD, Can Do MS Programs Consultant, in a conversation that can give you a new way of thinking about and living with MS.
New! You can now listen to the live webinar through broadcast audio (using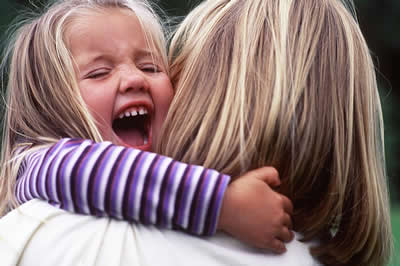 your computer speakers).
Scott Cline, Programs Manager
800-367-3101 ext. 1280
Vertical Express for Can Do MS - 2012 Dates Announced

2012 Events

-February 24-26: Crystal Mountain, WA
-February 26: Steamboat Springs, CO
-March 10: Schweitzer Mountain, ID
-March 17-18: Squaw Valley USA, CA
-April 12-14: April Awards in Vail, CO

New website for 2012! Check out the new look of the Vertical Express website. Now accessible on our main website at www.mscando.org/verticalexpress. Learn how to register your team and get involved.
Team Powder Hounds for MS Raises More Than $19,000
Team Powder Hounds for MS (L to R): Eric W., Dan S. (Crystal Mtn Vertical Express Co-Event Director), Susan C. (Team Volunteer), Melissa J. and Herb H.
[Photo Credit: Rachel Olsson Photography 2011]

On Saturday, Nov. 5, Team Powder Hounds for MS, a team at Crystal Mountain's Vertical Express for Can Do MS, hosted a one-of-a-kind fundraising event in Seattle, WA. The event was held at the World Renowned American Glass Artist Dale Chihuly's Boathouse, an amazing venue that was generously donated by the artist for this special event.
This unique facility, filled with Chihuly's collections and artwork, is closed to the public, making it a very special treat for the more than 50 guests who attended. Team Powder Hounds for MS raised more than $19,000 for Can Do MS! This memorable event was filled with glass blowing demonstrations, live music, a presentation of Can Do MS, silent and live auctions, and a visit by Seattle Seahawks mascot, Blitz.
Thank you to Team Powder Hounds for MS for their amazing fundraising efforts! You are truly Can Do Stars!

How is your team raising money for 2012? Please share your fundraising ideas with us on our Facebook page by commenting on our wall.
October Live Fully, Live Well In-Person Programs Recap
In collaboration with the National MS Society Can Do MS recently held its Live Fully, Live Well in-person programs in Bloomington, MN Oct. 15, 2011 and Iselin, NJ on Oct. 22, 2011. Both programs were a huge success with great feedback from our participants.
This valuable program focuses on people with MS and their support partners. Our unique approach to each group creates individualized presentations for both support partners and people living with MS. This allows an opportunity for each group to understand one another better and foster positive relationships between one another. Presentations include Attending to Your Health, Mood and Cognition, and Prioritizing Your Time and Activities.

Next Live Fully, Live Well In-Person Program:
-November 19: Chapel Hill, NC
Questions?
Scott Cline, Programs Manager
800-367-3101 ext. 1280

Congrats to the 2011 Rolex 100 Raffle Winner
Congratulations, Kenneth!
The winner of the 2011 Rolex 100 Raffle is Kenneth Tobler from St. Louis, MO. Kenneth is the recipient of an 18kt white gold Oyster Perpetual Datejust, valued at $7,650, generously donated by Rolex Watch USA.
Thank you to everyone who participated in this year's Rolex 100 Raffle. All raffle proceeds help fund Can Do MS's lifestyle empowerment programs.

Special thanks to Rolex Watch USA
26th Annual Autumn Benefit Honors Joyce Nelson, National MS Society, with Can Do Award
Thank you to our sponsors and event attendees for making this event so
Joyce Nelson receiving
Can Do Award
memorable. Can Do MS honored Joyce Nelson, President and CEO Emeritus of the National MS Society, with a Can Do Award for demonstrating the can do spirit and making significant contribution to improving the lives of others with MS. By focusing on what she and the National MS Society can do, Joyce and the Society have become a driving force of MS research, relentlessly pursuing prevention, treatment and a cure for the disease while addressing the challenges of each person whose life is affected by MS.

This year's event was the most successful so far with more than 170 attendees who helped raise $200,000 to support Can Do MS's lifestyle empowerment programs.

Can Do Promise of the Month


Unleash the power of daily promises. Share your can do promise on our website like Sara did.

Sara, diagnosed with MS 20 years ago. Recently earned my RYT200 certification to share how yoga has helped me and teach others.


I AM a Yoga teacher who has MS!
I CAN do more to motivate others who live with MS.
I WILL teach at least one class a week to those who live with MS and those that who love them.

Read more Can Do Promises on our website to motivate or inspire you.



Now, it's time to declare your Can Do Promise.

Upcoming Events
December 13: Webinar - MS & the Family, Peggy Crawford, PhD

Live Fully, Live Well Programs
Held in collaboration with the National Multiple Sclerosis Society
About Can Do Multiple Sclerosis

Can Do MS is an innovative provider of lifestyle empowerment programs for people with MS and their support partners. A national nonprofit organization, we empower people to move beyond their MS by giving them the knowledge, skills, tools and confidence to adopt healthy lifestyle behaviors, actively co-manage their disease and live their best lives.

As a nonprofit organization, Can Do MS relies on the support of our donors. Please consider making a donation. Your generosity is appreciated.


Sincerely,

Katie DeMore

, Head of Operations




Can Do MS is a proud member of:
Highest Rating for Fiscal Responsibility
4th Consecutive Year
◦Association of Fundraising Professionals
◦Colorado Nonprofit Association
◦Colorado Planned Giving Roundtable
◦Combined Federal Campaign
◦Consortium of Multiple Sclerosis Centers
◦Independent Charities of America
◦Multiple Sclerosis Coalition