Share The Love!
Sign Up for
About Nomi:

Ms. Bachar is a self actualization expert, a psychotherapist, counselor and coach. She works with individuals, couples, groups, and has been in practice for over 25 years.
For Individual Sessions,
Couples Therapy,
or
Weekly Groups

Click Below:
Send me a note
Visit Gates of Power®
at:
About Gates of Power ®
The Gates of Power® method empowers you to clear away the weeds and water the seeds of the soul.
Using the Gates of Power® method, you master all seven channels of empowerment. These channels are called "Gates."
The Gates are avenues to growth and self-actualization. They are the key to a fulfilling and rich life.
You want an amazing life. We all do. You want a healthy body, a joyful spirit, great relationships, a fabulous career, spiritual connection, abundance, and more. And you deserve it!!! We all deserve to realize our potential and our dreams. We are designed for GREATNESS!
The Treasure Chest of The Soul
Life is a journey and a quest. There are always challenges and obstacles around every corner. I see the news and realize the impact of negativity on the world. Yet it is inspiring to see people fighting the good fight such as the Occupy Wall Street protest. How do you fight the good fight without it wearing on your spirit? Nourish yourself by filling up the treasure chest of your soul.

Keeping a smile on the face of your soul can float you when the waves of life are crushing your shore. How do we fill up a treasure chest of the soul. Here are some goodies to keep the soul happy.
Rosh Hashanah
(Jewish New Year) Celebration With Nomi Bachar & Friends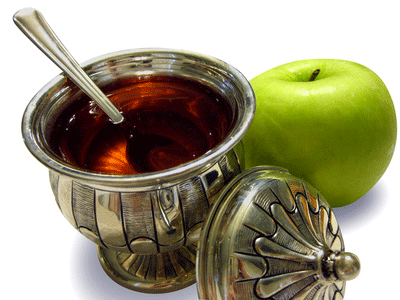 Come celebrate Rosh Hashanah, the Jewish New Year, in Ananda Ashram style, bringing in the year with teachings and a festive meal.
Traditionally, the Jewish New Year marks the beginning of a period of intense purification and soul realignment with the Creator and all creation. Rosh Hashanah is a joyous time for renewal, growth, and inspiration.
Celebration includes special food, blessings, songs, meditation, and discussion.
When: 4:00 pm, Sunday, September 16, 2012
Where: Ananda Ashram, Yoga Society of NY
13 Sapphire Rd, Monroe, NY 10950
Cost: $20.00

For More Info, Click Below:
To Our Social Media Family
As a member of our family you are entitled to:
-Our Teleseminars
-A compilation of our lauded Self Love Rehab Series with an exclusive conclusion
-In addition once a month 2 members are chosen for a free 1 on 1 session with our founder Nomi
So please go to our respective pages and "like" or "join".
Share with friends!
Programs at White Cedar
The White Cedar Institute for Expanded Living offers a wide array of programs dedicated to self-actualization and empowerment. Each one can be tailored to meet your specific needs.
We also offer lectures, courses, and workshops for organizations and corporations.
Testimony
"...Nomi helped me to create a path from the knowledge of my brain to the experience of heart."
- Jessica Zane
To learn more about what the White Cedar Institute and the Gates of Power® Method can do for you, please visit our website at: