Greetings!

Wow. What a busy couple of months it has been! Crossroads Greater Portland Counseling Center and administrative services is settling into its new location in Scarborough. We're in the middle of our annual giving campaign, and we've recently honored an amazing clinician and friend for her 10+ years of dedication to Crossroads.

Looking ahead, we are happy to announce Crossroads' first Intensive Outpatient Program (IOP) for men. The IOP will start on

January 23rd in our Scarborough office and will be offered Monday through Thursday from 5:00pm -8:00pm

. (You can find more information on our re-designed website.)

You may also be reading about the cuts to MaineCare and DHHS the governor has recently proposed. These proposed cuts would affect Crossroads and its clients severely. Three halfway house clients testified last week in Augusta to let the

Joint Standing Committee on Appropriations and Financial Affairs

know just how much Crossroads has helped them and other clients. Look for more information on how you can help in future newsletters or on our Facebook page.


For now, Happy Holidays!
Settling into Scarborough
Crossroads Annual Giving Campaign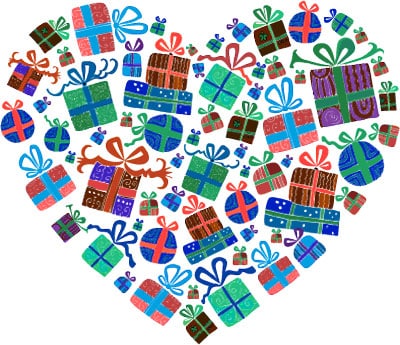 Our last email
was the kickoff of the Crossroads annual giving campaign. This is typically the only time we ask people for donations to help us achieve our mission throughout the year.
We are so thankful for the amazing support we are given
, whether it is through making donations, calling legislators or simply telling others about our services.
As the days in 2011 dwindle down, we hope you will consider giving to Crossroads.
You can donate via our secure online giving website or by sending a check to Crossroads, attn: Lisa Merrill, 71 US Route One, Suite E, Scarborough, ME 04074.
Faith Sheehan, LCSW, CCS, left, poses with Crossroads' Executive Director, Barbara Dacri.
Sometimes, a person comes along that makes a profound impact on an organization. Crossroads recently celebrated the contributions of an amazing clinical staff member who, over the past 10+ years, has helped shape the agency to what it is today.
Faith Sheehan, LCSW, CCS has meant so much to so many people at Crossroads, from clients to staff members. Faith will no longer be working with Crossroads, and her presence will be missed.
Read the wonderful ode to Faith, written by our Outpatient Practice Manager, Tree Bendokas-Heinfeld
Thanks for everything, Faith!
Sincerely,

Jennifer Barbour, for Crossroads


Crossroads provides gender-responsive addiction and behavioral health treatment services in a safe and respectful environment so individuals and families can lead healthy lives.
FMI, call 207.773.9931 or
visit our website.



New Studies Support the Need for Gender-Specific Treatment Programs
A recent
article from the Scientific American
discusses some very good reasons for gender-specific substance abuse treatment programs. The article talks about studies that have been conducted and illustrate the differences between men and women when it comes to alcohol, its effects and treatment. Among the findings that various studies have revealed...
Read More
Outpatient Therapy Groups
Managing Chronic Pain
call for next start date



Scarborough

Intensive Outpatient Program (IOP) for men
Intensive Outpatient Program (IOP) for women
Did someone forward this email to you?

Join Crossroads' Board of Directors!
Are you passionate about treatment and recovery? Our board of directors is looking to recruit members - men and women - to help re-energize and lead Crossroads into the future.
If you are interested in finding out more about the commitment of joining our board, please contact Donna Chamoff, our vice president.