Forward this email to a friend and be registered to win one Corn

Palace sweatshirt, one Corn Palace blanket,

and 2 passes to meet

KENNY ROGERS at the Corn Palace Festival on August 25th!

__________________
Lets Be Friends
______________
Helpful
Links
_______________
BE A STAR FOR A DAY: EVERLY CORN PALACE FACEBOOK GETAWAY
Do you, or someone you know, live outside South Dakota but really want to come to the Everly performance at the 2010 Corn Palace Festival? Well, here is your chance!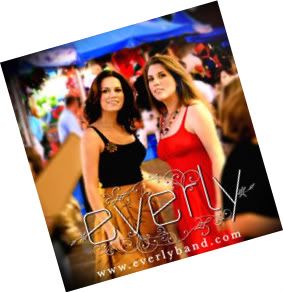 In 200 words or less please post on our
Facebook Fan Page
why you, your friend, or family member would like to come to the Everly show, with special guest Enation, at the Corn Palace Festival on 8/29/10. The winner will receive a FREE flight for 2 to Sioux Falls, SD courtesy of American Airlines to come see the show as well as a 2 night stay at a local hotel in Mitchell, shuttle service to/from the Sioux Falls airport, hotel, and festival AND 2 meet and greet passes to rub shoulders with Everly and Enation!
EXCLUSIVE TO OUR ONLINE COMMUNITY
One lucky member of our Online Community will be randomly selected to win 2 FREE roundtrip airline tickets from American Airlines for their choice of travel anywhere within the United States, Canada, Bahamas, Mexico, and Bermuda. Airlines vouchers must be used by 5/30/11.
Winners will be chosen by 7/10/10 and announced in our next newsletter in July.
____________________________________________
THE CORN PALACE FESTIVAL EXHIBIT BOOK
LITTLE KNOWN FACT:
Back in 1892 the residents of Mitchell, SD wanted to tell the world "Hey, South Dakota
IS
a great place to live! In fact, our soil is so fertile we can decorate our buildings with our surplus of grains & corn!" The Corn Palace was born! Today, visitors can see the third incarnation of the Palace, stripped down each year and completely redecorated with murals made from several colorful varieties of corn.
WE WANT YOU TO ENTER YOUR PRODUCTS AT THIS YEARS' FESTIVAL!
Click here for an entry form
.
Ages 6 & over are eligible to compete in the Corn Palace Festival Open Class Exhibits. (Age as of Tuesday, August 24, 2010) Entry form deadline is August 18, 2010.
_ ___________________________________________
We are very excited about the 2010 Corn Palace Festival which features incredible entertainment, a fantastic carnival, great food and specialty vendors along with an opportunity for you to exhibit your projects. I hope you come to the Corn Palace Festival and Experience It!
Sincerely,