Mark Your Calendar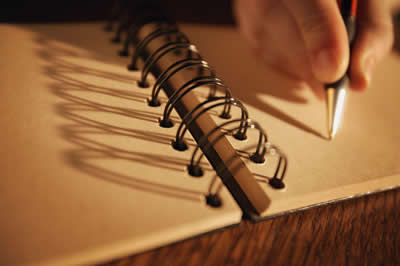 Kettle Brook Golf Club
Member/Guest Event
Saturday, July 7th
Chapter Championship
Saturday, July 14th
Merrimack Valley Golf Club
Sunday, July 15th
Easton Country Club
Member/Guest
Saturday, July 21st
Redtail Golf Club
Monday, July 23rd
Shining Rock Golf Club
Saturday, July 28th
Check out the NEW Chapter website for the latest information!
Sponsor Spotlight
Marquee Sponsors
Other Sponsors
The Power of Title IX
"No person in the United States shall, on the basis of sex, be excluded from participation in, be denied the benefits of, or be subjected to discrimination under any education program or activity receiving Federal financial assistance."
--Title IX of the Education Amendment, 1972
It is amazing to think that on June 23rd, Title IX celebrated its 40th anniversary! This writer was all of the age of 5 when Title IX passed. At the time, I had no idea how much of a impact playing sports would have in my own life, resulting in many "life learning" experiences. Having a 14 year old daughter, I have watch her "up her game" from the confidence and friendships she built through playing sports which she has carrys forth into her everyday life. As women, I can't imagine what it would be like without Title IX. If you haven't already done so, take a moment to reflect on how Title IX has impacted you. :-)
Happy Anniversary Title IX
Leagues..Leagues..Leagues..
League News:
Our league season is in full swing now as we approach the end of our 8th week of play. The weather has turned on the summer heat and we hope you are enjoying your rounds of golf.
A few quick reminders to all:
https://netforum.avectra.com/eWeb/DynamicPage.aspx?Site=EWGA&WebCode=LoginRequired&FromSearchControl=Yes
There are several events during our season which require you to have a handicap.

It is also recommended to establish handicap to chart your progress in golf.

If you have any questions regarding handicaps or GN21, please email Jill Tyzack at golfhandicap@ewgaboston.org
Please check our website for upcoming golf events as there are more fabulous courses to play.

If you cannot play in an upcoming event, but would like to volunteer as an event helper, your efforts will be greatly appreciated.

Please contact Lyndsay Oglesby golfevents@ewgaboston.com
Save the Date: September 9, 2012 "League Championship" at Blissful Meadows.

Details to follow!
Enjoy and hit'em long and straight!! Sue Weber, Maria Levin and Amy Soisson
Upcoming Events & Clinics
Please keep checking our Chapter's website for upcoming events and clinics. Sign up dates for events and clinics open at different times. If there is an event you wish to play but the event is full, please email the events coordinator and ask to be put on a waiting list for a last minute cancellation. You may get to play on some of the most beautiful and challenging courses in Massachusetts and neighboring states.
Events:
http://www.golffusion.com/ewgaboston/tournaments/upcoming.php?event_type=1
Clinics:
http://www.golffusion.com/ewgaboston/tournaments/upcoming.php?event_type=2
Biggest Loser Handicap Challenge
The contest is in full swing! See who is in the top 5 for each grouping. Great Job Ladies!
Last Name

First Name

Handicap

Handicap

% Change

6/1/2012

7/1/2012

GROUP 1 (starting handicap < 31.0)

Edwards

Carina

27.2

25.4

-6.6%

Gilbert

Linda

22.8

21.3

-6.6%

Rovnak

Kathy

23.5

22.0

-6.4%

Grassa

Joanne

26.1

24.8

-5.0%

Carillo

Adriana

18.6

18.0

-3.2%
Last Name

First Name

Handicap

Handicap

% Change

6/1/2012

7/1/2012

GROUP 2 (starting handicap >= 31.0)
George

Jean

39.9

30.6

-23.3%

Sacramone

Terri

41.2

38.2

-7.3%

Garvin

Anne Mari

43.7

42.1

-3.7%

Murray

Erica

42.7

41.4

-3.0%

Tovsky

Nisa

31.7

30.8

-2.8%
To see the rest of the standings, go to....
http://www.ewgaboston.org/BostonMAChapter/Education/Handicap/
It was a blistering hot day on the front nine with a slight wind on the back nine when the two Boston team went head to head with with five other teams from New England area. After the final scores were tallied, Boston Team B came in second, just a half a point from first place! Team A was not far behind, they were only a half point out of third. It was a day when every stroke and putt counted. Everyone enjoyed themselves and the Springfield Chapter has volunteered to host the event in 2013.
Welcome June New Members!
Nancy Rice & Katie Jerdee
CONNECT. LEARN. PLAY. BELONG.